ASUS ROG Announces G20CB Gaming Desktop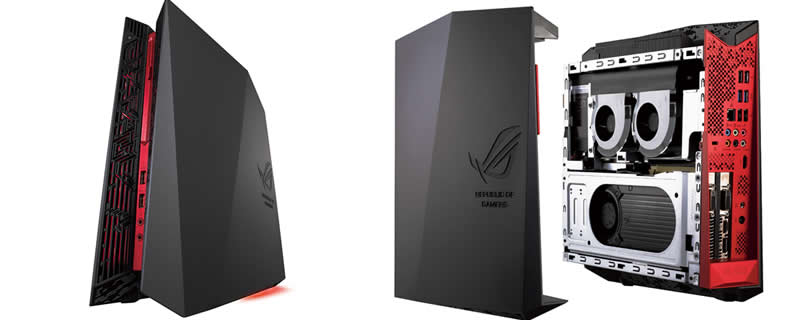 ASUS ROG Announces G20CB Gaming Desktop
ASUS Republic of Gamers (ROG) today announced G20CB, a compact and powerful 9.5-liter gaming desktop designed to dominate the small-form-factor segment. ROG G20CB packs up to a 6th-generation Intel® Core™ i7 processor and NVIDIA® GeForce® GTX™ graphics for exceptional gaming and multitasking computing performance. ROG G20CB has an aggressive chassis design that features a matte-black finish, Mayan-inspired markings and customizable 8-million-colour LED effects. The exclusive Aegis II app helps gamers monitor system performance, with GameAlive allowing for easy gameplay recording, editing, and sharing on social media.
Intel Core performance and NVIDIA GeForce graphics
ROG G20CB is designed to be a one-stop gaming and entertainment system. Its 9.5-liter chassis houses a 6th-generation Intel Core i7-6700 processor and NVIDIA GeForce GTX 970 graphics. The former delivers a 10% performance boost and 23% more efficiency over previous-generation Intel processors to give ROG G20CB the power to take on the most demanding of tasks, allowing users experience today's games at their highest settings. NVIDIA GeForce-powered graphics draws gamers into an immersive world of colours; it even supports output on up to three HD displays, while a fourth display can be added via a HDMI connection.
ROG G20CB is available in several configurations and can even be specced with a solid state drive (SSD). The latest M.2 PCIe® Gen 3 x4 SSD provides data access speeds of up to 2Gbit/s – four times faster than SATA SSDs. This lets G20CB boot up faster, load apps quicker, and in-game wait times are reduced. DDR4 SDRAM provides speeds of up to 2.1GT/s — twice that of DDR3 1066 — for highly-stable performance.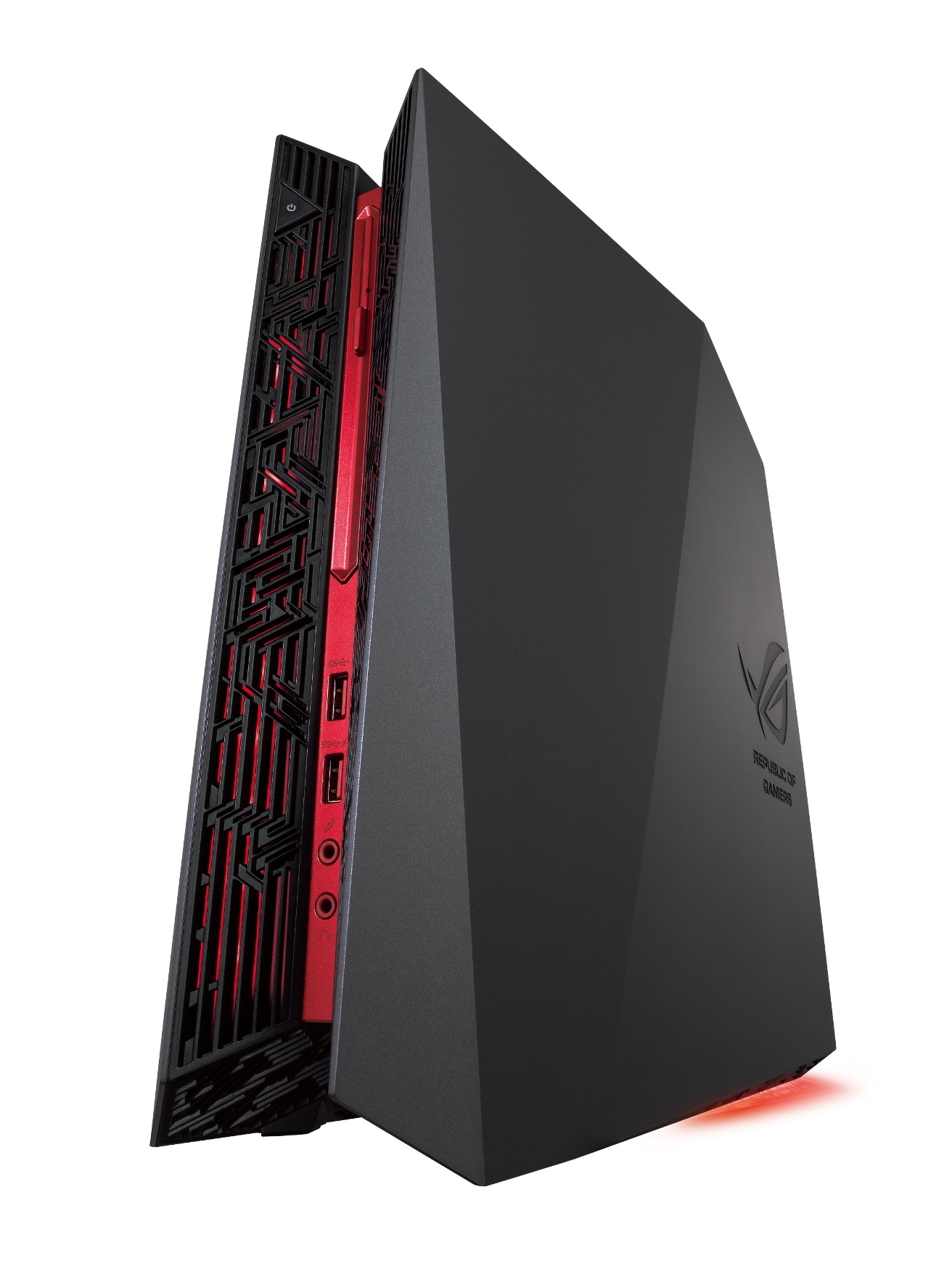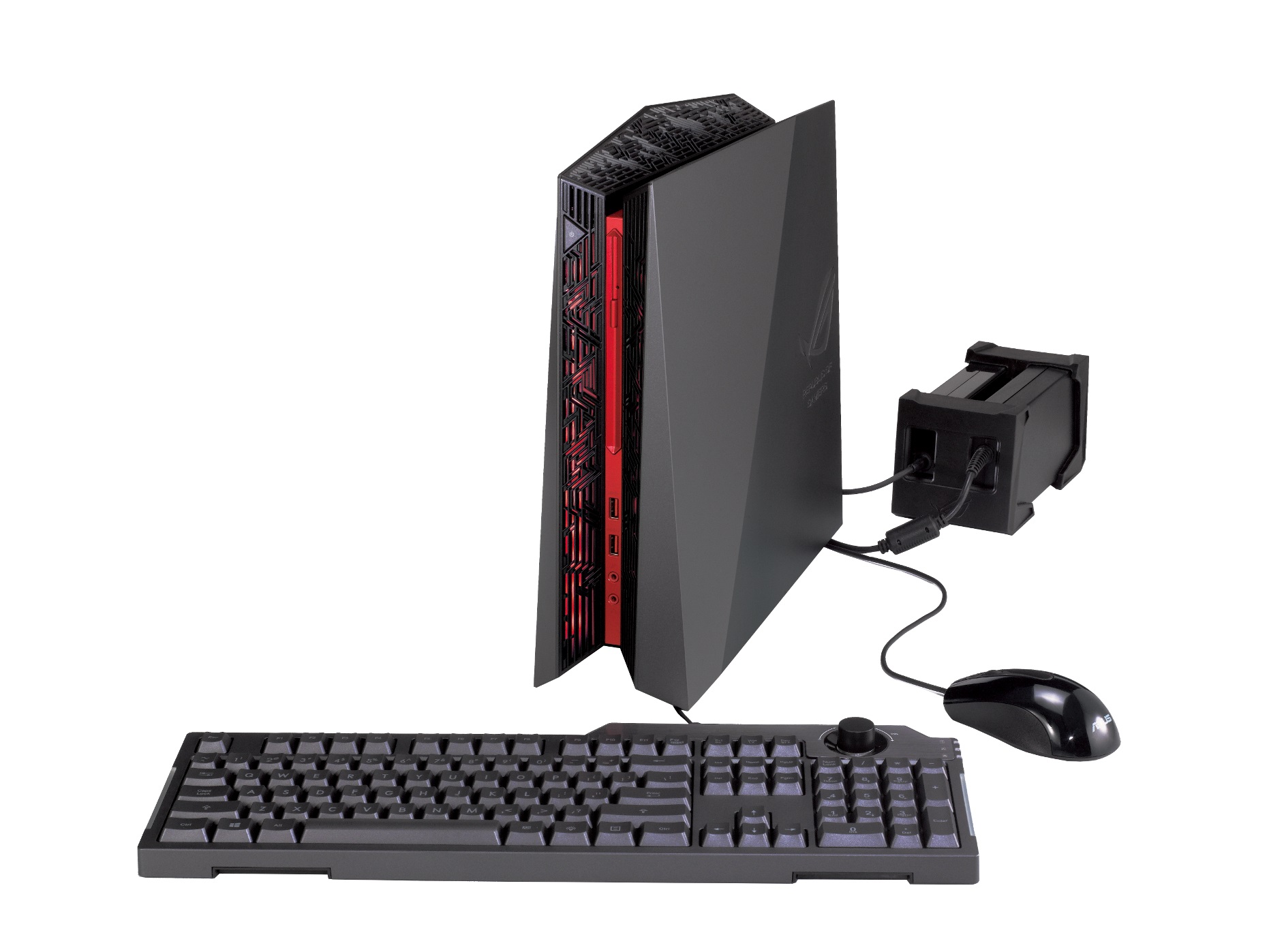 Efficient thermal management
Cooling performance is often an issue when it comes to small-form-factor desktops, and the G20CB's use of high performance components requires exceptional thermal management to ensure stable performance for gaming marathons. Despite its compact 9.5-liter chassis, ROG G20 is designed with no visible exterior side exhaust vents, and features an integrated thermal design that takes advantage of natural convection. It has a hidden airflow channel that ensures efficient heat management, while two internal fans and copper pipes further help dissipate heat. G20 isn't just powerful; it runs whisper-quiet at just 22dB at idle — quieter than a typical library.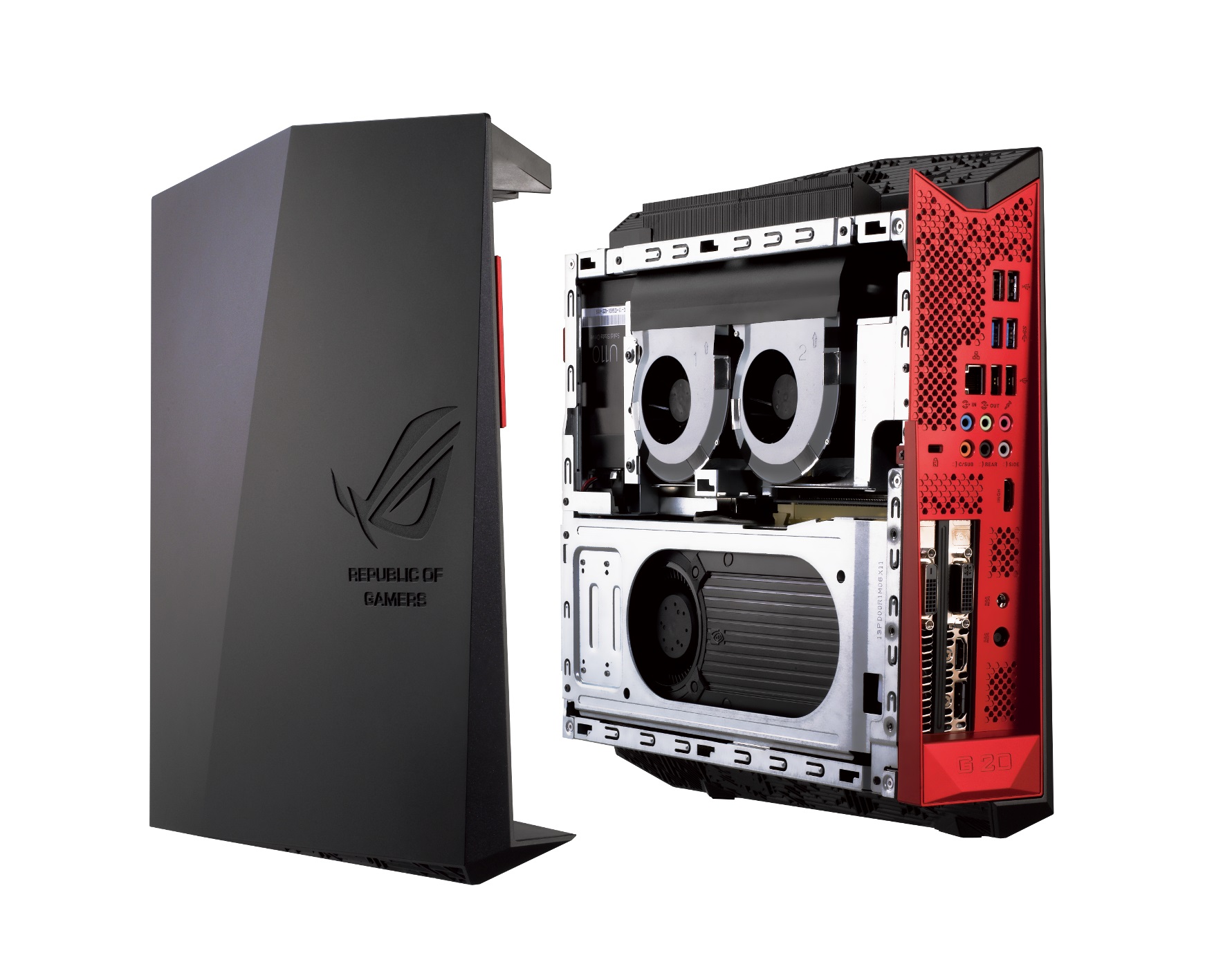 Designed for gamers
G20 sports a bold design — boasting a matte-black finish, aggressive lines, Mayan-inspired markings and customizable lighting effects that showcase up to 8 million colours, allowing users to tailor it to reflect the feel of the game currently being played. In addition, two new modes have been added. The multi-colour mode cycles periodically through up to 10 different colours; while the music mode synchronizes the LED effects with audio volume.
The exclusive Aegis II system performance monitoring app enhances the gaming experience by letting users track CPU/memory use and file upload/download status. It also provides warnings if the system exceeds temperature and voltage thresholds. GameAlive lets gamers record, edit, and share gameplay videos on social media; while Boost Launcher automatically frees up CPU and RAM resources to ensure smooth gameplay.
Earlier G20 models have been well-received by the industry, winning international accolades like the CES 2015 Best Innovations  Award, a 2015 iF Design Award, and the 2015 Taiwan Excellence Gold Award
AVAILABILITY & PRICING
ASUS ROG G20CB will be available from early November in the United Kingdom from Currys/PC World for £1,499.99. Please contact your local ASUS representative for further information.
You can join the discussion on ASUS' ROG G20CB Gaming Desktop on the OC3D Forums. 
ASUS ROG G20CB Gaming Desktop, a mini PC with a GTX 980 and a Skylake i7 6700. http://t.co/d4nlcJ6TZU pic.twitter.com/9Unr2zg1bg

— OC3D (@OC3D) September 11, 2015