ASUS' Z590 motherboard lineup leaks – Ready for Rocket Lake!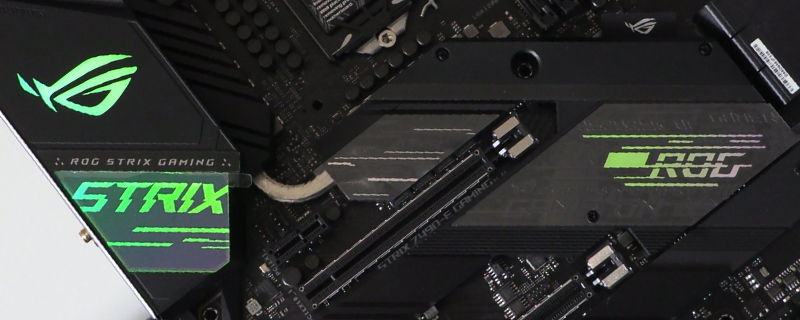 ASUS' Z590 motherboard lineup leaks – Ready for Rocket Lake!
Intel's preparing to reveal its 11th Generation desktop CPU lineup at CES 2021, finally bringing its Rocket Lake architecture into the limelight after years of rumours and speculation. 
While most 400-series motherboards will support Rocket Lake with the right BIOS updates, Intel's Z590 platform will be what delivers the architecture's full potential, with Videocardz reporting that Z590 will offer its users full PCIe 4.0 support and a "wider DMI channel" for CPU-to-chipset communications.  
Thanks to @harukaze5719 on Twitter, we have images of ASUS' ROG Maximum XIII Extreme Glacial and Maximux XIII Hero motherboards, which will act as some of ASUS' highest-end Z590 offerings. Note that both of these motherboards use dual 8-pin CPU power connectors, which suggests that this motherboard can draw a lot of power for Rocket Lake overclocking.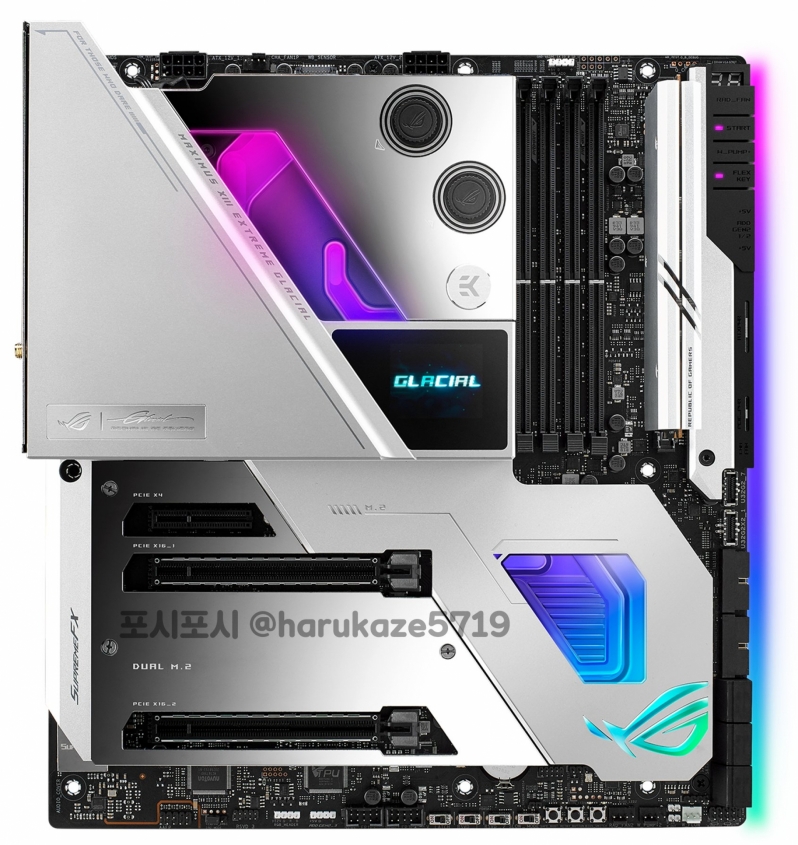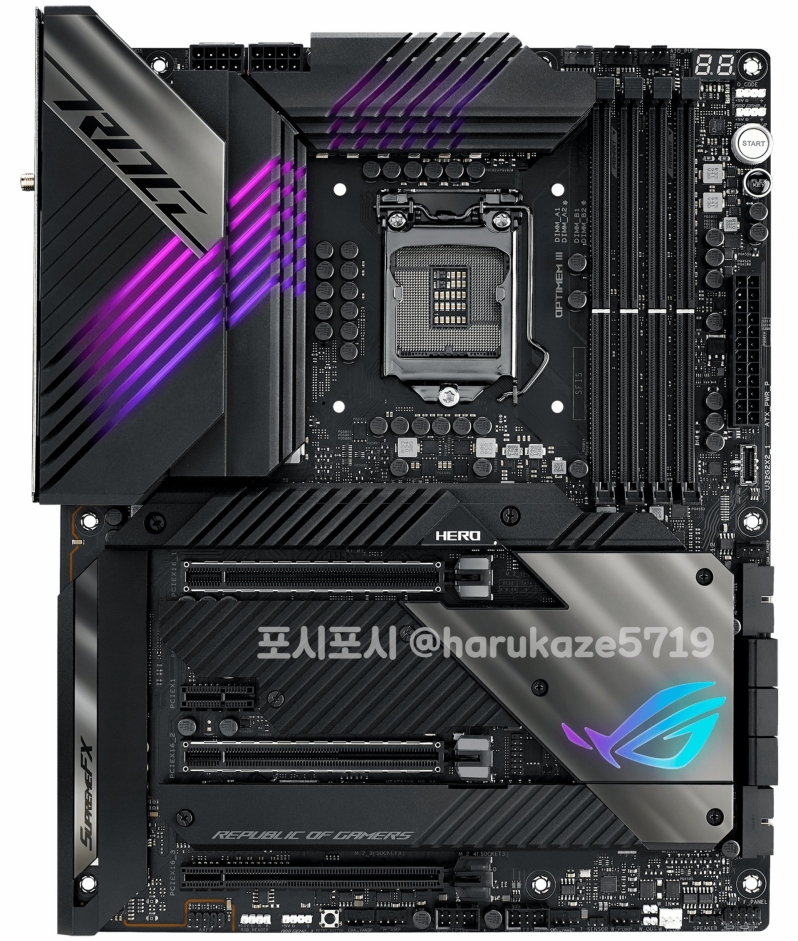 (Images from @hahukaze5719)
Videocardz has also revealed ASUS' TUF Gaming Z590-PLUS WIFI and Prime Z590-A motherboards, both of which offer users multiple M.2 slots and plenty of connectivity options.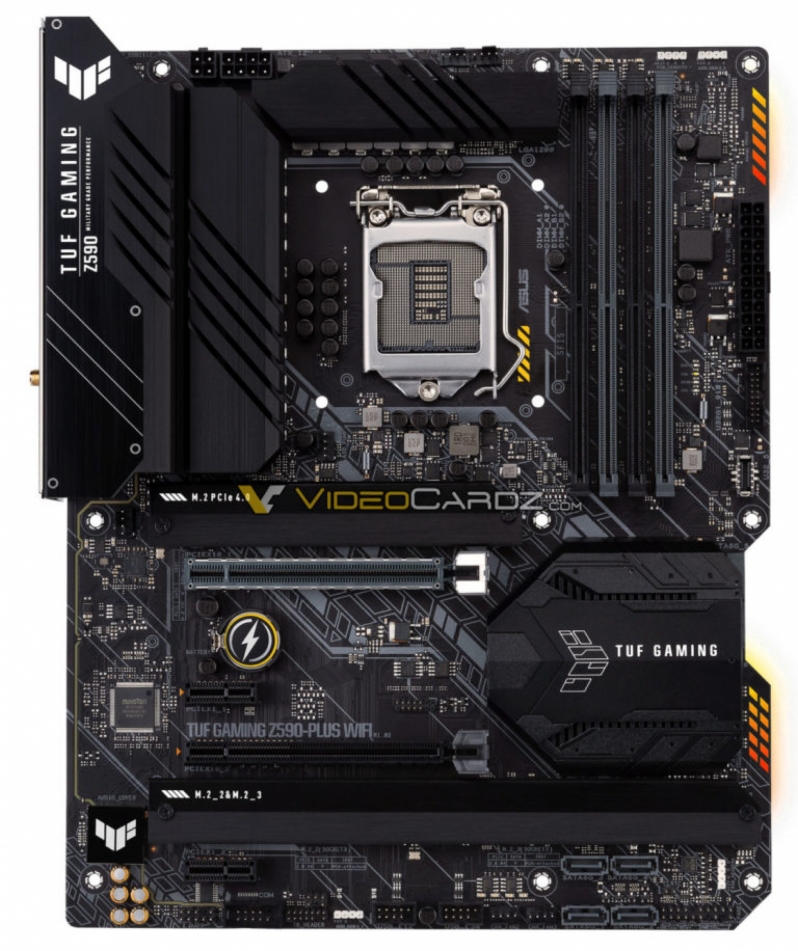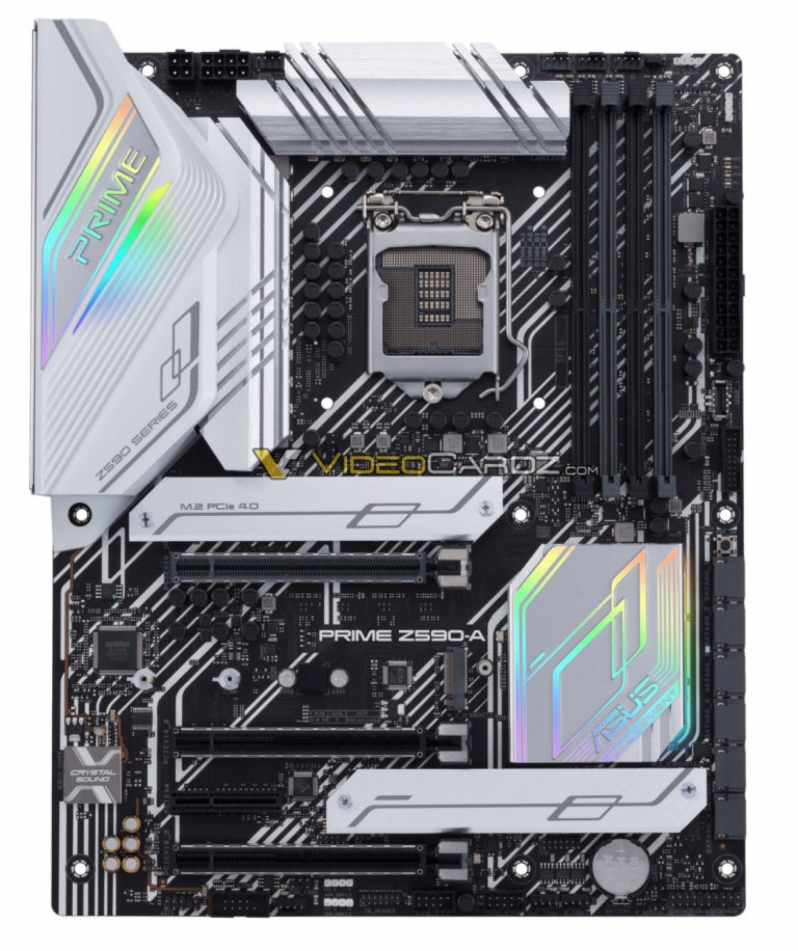 (Images from Videocardz)
You can join the discussion on ASUS' Z590 motherboard lineup on the OC3D Forums.