Intel's Xeon W9-3495X consumes almost 1900 Watts during heavy overclocking session
This is what it takes to deliver world record performance in 2023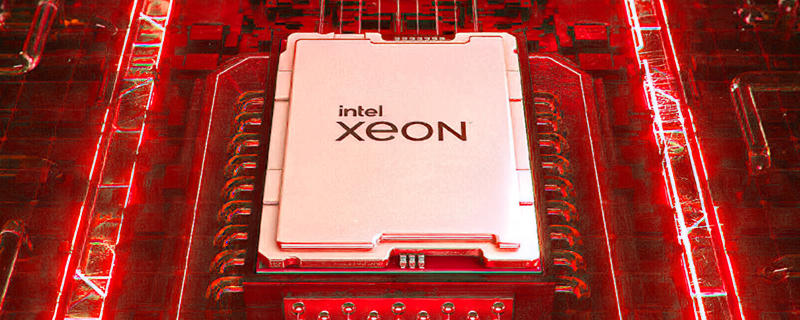 How much power does it take to fuel 56 Golden Cove cores at 5.5GHz? Nearly 2,000 watts
Intel's new Sapphire Rapids HEDT (High-End Desktop) platform has only recently become available, and overclockers are excitedly pushing these new processors to their limits to achieve incredible results. With Intel's Xeon W9-3495X processor featuring 56 Golden Cove CPU cores and support for eight DDR5 memory channels, the performance potential of Intel's Sapphire Rapids platform is incredible, especially when pushed to its limit. 
With their new Xeon W X-series processors, Intel offers support for overclocking, allowing the overclocker Elmor to push his Xeon W9-3495X processor to 5.5 GHz on all 56 cores when used with an ASUS W790E-SAGE SE motherboard, LN2 (Liquid Nitrogen) cooling and G.SKILL Zeta R5 DDR5 memory.

Under load, Elmore's Xeon W9-3495X processor consumed 1,881 watts of power. Elmor's system was powered by two 1,600W Superflower Leadex power supplies, and his processor was cooled to around -95 degrees celcius under load.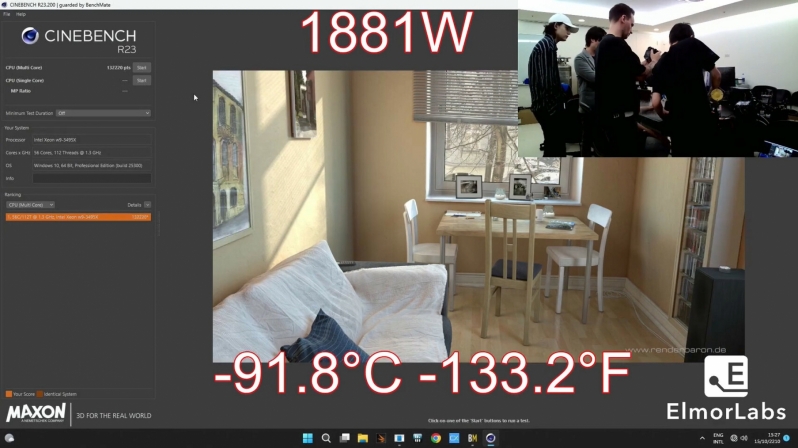 In the video below, Elmor managed to achieve an incredible score of 132,220 points in Cinebench R23, a score that remains a few hundred points behind his world record score of 132,484 points, a score that was also achieved with an Xeon W9-3495X processor.
You can join the discussion on Intel's Xeon W9-3495X insane power draw when overclocked on the OC3D Forums.