South Korea Sales Agency teases AMD Ryzen 7 3700X and Ryzen 5 3600X 7nm processors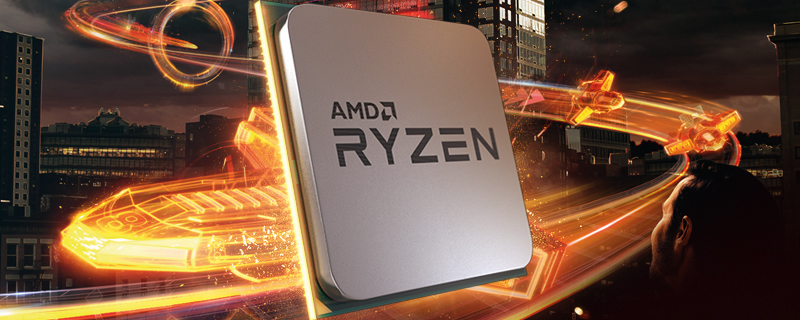 South Korea Sales Agency teases AMD Ryzen 7 3700X and Ryzen 5 3600X 7nm processors
Some mysterious images have appeared over at
HardwareBattle
, referencing South Korean competition where AMD fans have the change to win Ryzen 3000 series processors, referencing the Ryzen 7 3700X and Ryzen 5 3600X directly. 
As part of this competition, participants are asked to guess the Cinebench scores of AMD's Ryzen 7 3700X and Ryzen 5 3600X processors. The contest ends on December 14th and winners will receive their prize when AMD's next-generation Ryzen processors eventually release. No release date for Ryzen 3000 series processors was given on the competition page. 
Just to clarify, this competition wasn't posted by AMD or by a PR agency that represents AMD. Instead, this contest is run by a CPU sales agency that was hired by AMD to work on local events and competitions, even so, this competition confirms that AMD plans on using the Ryzen 7 3700X and Ryzen 5 3600X names for future products, though that in itself reveals very little.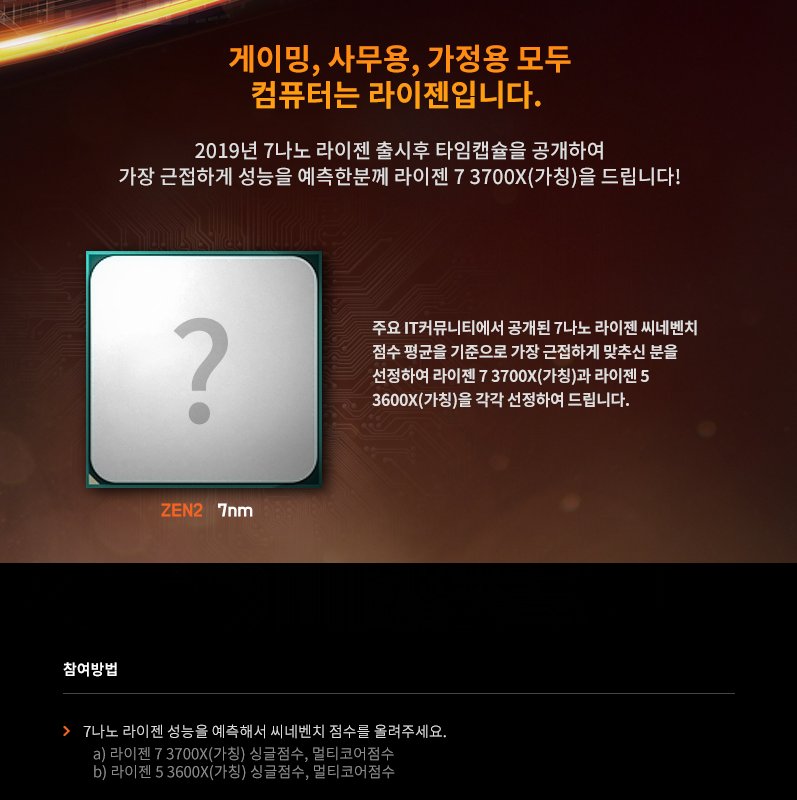 You can join the discussion on the AMD Ryzen 7 3700X and Ryzen 3600X competition on the OC3D Forums.