"The majority of our 2023 products will be manufactured internally" – Intel's new CEO is pleased with 7nm's progress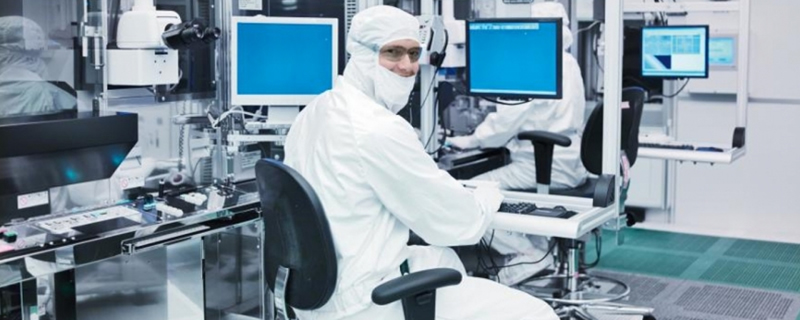 Intel's new CEO is pleased with 7nm's progress
As part of their Q4 2020 earnings call, Intel quickly gave analysts an update on the company's 7nm technology, revealing "strong progress" for the manufacturing node.Â
This announcement has given many analysts a more optimistic outlook for Intel, with incoming CEO Pat Gelsinger stating that he was impressed with the "health and recovery of the 7nm program". In addition to this Gelsinger stated that he was confident that most of Intel's products would be produced internally in 2023, which means that Intel will not be moving to an outsourced manufacturing model.Â
Â
   I've had the opportunity to personally examine progress on Intel's 7nm technology over the last week. Based on initial reviews, I am pleased with the progress made on the health and recovery of the 7nm program. I am confident that the majority of our 2023 products will be manufactured internally,
Â
Thanks to Intel's long-term 10nm issues and 7nm delays, many analysts fear that Intel will fall behind its competitors as they utilise newer manufacturing technologies from 3rd party foundries like TSMC or Samsung. Gelsinger noted that "it's likely that we will expand our use of external foundries for certain technologies and products" in the future. However, the company doesn't appear to be considering any plans to offload its internal manufacturing arm.Â
As it stands, Intel is too large to move to third-party foundries, as TSMC and Samsung lack the capacity to supply Intel alongside their existing customers. If Intel decides to spin-off their manufacturing ARM, Intel would need to rely on that spin-off company for the bulk of their manufacturing. This reality makes any foundry spin-off plan illogical, as such a move would not address their manufacturing issues and permanently remove one of the company's key assets.Â
When discussing Intel's ability to recover and regain its market dominance, CEO-to-be Pat Gelsinger discussed his history with Intel and how it has faced similar issues in the past. Intel was late to the market with multi-core processors, but that didn't stop them from becoming the PC market's undisputed leader in later years. In another comment, Gelsinger stated that he didn't want Intel to catch up to TSMC, he wanted Intel to become the "unquestioned leader in process technology."Â
Â
  Personally, I was very involved in the period where we were diminished in the marketplace and late to multi-core. In that period of time in 2005 through 2009, we turned around the company and unquestionably established the leadership position after a period where many were questioning the ability of the company to be successful yet again.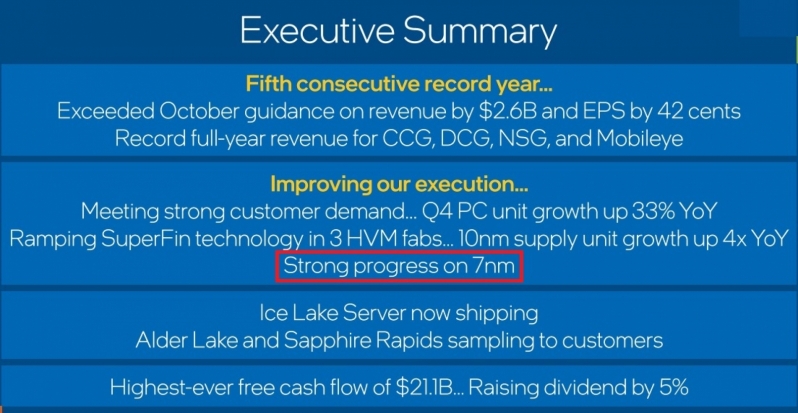 Â
Intel has a tough time ahead of them, but with the right focus and leadership, the company can return to form with competitive products and leading-edge manufacturing capabilities. Intel may not be in a strong position right now, but Pat Gelsinger is confident that the company can return to its prime. Regardless, it may take years for Gelsinger's changes to have an impact on the consumer PC market.Â

You can join the discussion on Intel's incoming CEO being pleased with their 7nm progress on the OC3D Forums.Â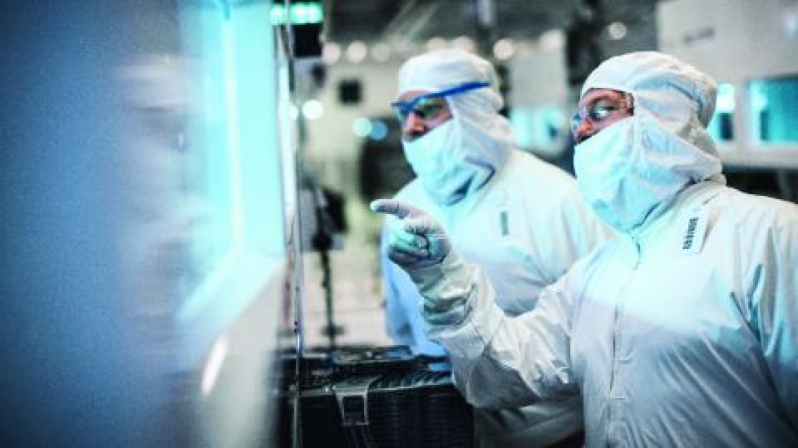 Â