AMD releases their Radeon Software 18.3.2 driver for Final Fantasy XV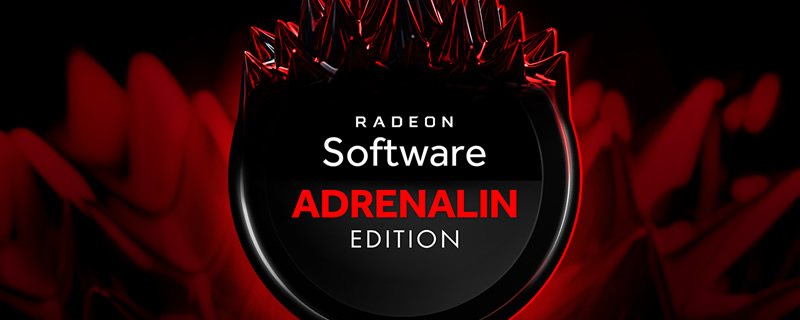 AMD releases their Radeon Software 18.3.2 driver for Final Fantasy XV
AMD has officially released their new Radeon Software 18.3.2 driver, addressing a stuttering issue within Final Fantasy XV while also delivering up to a 7% performance boost within the title. Â
Radeon has reported a 4% increase in performance when using AMD's RX Vega 64 and a 7% increase when using an RX 580 8GB. AMD's testing was conducted using the game's Highest Preset. Sadly this driver doesn't include any performance improvements for other games or any other bug fixes.Â
AMD's Raven Ridge drivers remain separate from their other GPU drivers, which means that their Vega=powered APUs will not benefit from the performance enhancements offered by this driver.Â
Â
Radeon Software Adrenalin Edition 18.3.2 Highlights
Support For
Final Fantasy XV
– Up to 4% faster performance playing Final Fantasy® XV using Radeon Software Adrenalin Edition 18.3.2 on the Radeon™ RX Vega 64 (8GB) graphics card than with Radeon Software Adrenalin Edition 18.3.1 at 1920×1080 (1080p). RS-230
– Up to 7% faster performance playing Final Fantasy® XV using Radeon Software Adrenalin Edition 18.3.2 on the Radeon™ RX 580 (8GB) graphics card than with Radeon Software Adrenalin Edition 18.3.1 at 1920×1080 (1080p). RS-231

Fixed Issues
– Final Fantasy XV may experience minor stutter during some particle effects.
Known Issues
– A random system hang may be experienced after extended periods of use on system configurations using 12 GPU's for compute workloads.
– Destiny 2 may experience an application hang in the mission "Heist" on some Radeon GCN1.0 products.
– Destiny 2 may experience long load times when the application has been open for extended periods of time.
– Radeon Overlay may intermittently fail to enable when toggled in some games.
– FFmpeg application may experience corrupted output for H264 video streams.
– Resizing Radeon Settings may cause the window to intermittently stutter.
Footnotes
– Testing conducted by AMD Performance Labs as of March 12, 2018 on the 8GB Radeon RX Vega 64, on a test system comprising of Intel i7 7700X CPU (4.2 GHz), 16GB DDR4-3000 Mhz system memory, and Windows 10 x64. PC manufacturers may vary configurations, yielding different results. With highest preset settings on Final Fantasy 15, at 1920×1080, the Radeon RX Vega 64 scored 87.7 FPS with Radeon Software 18.3.2, whereas the Radeon RX Vega 64 scored 84.3 FPS with Radeon Software 18.3.1. Comparing FPS between software versions, Radeon Software 18.3.2 has 4% faster performance in Final Fantasy 15. Performance may vary based on use of latest drivers. RS-230
– Testing conducted by AMD Performance Labs as of March 12, 2018 on the 8GB Radeon RX 580, on a test system comprising of Intel i7 7700X CPU (4.2 GHz), 16GB DDR4-3000 Mhz system memory, and Windows 10 x64. PC manufacturers may vary configurations, yielding different results. With highest preset settings on Final Fantasy 15, at 1920×1080, the Radeon RX 580 scored 54.4 FPS with Radeon Software 18.3.2, whereas the Radeon RX 580 scored 50.8 FPS with Radeon Software 18.3.1. Comparing FPS between software versions, Radeon Software 18.3.2 has 7% faster performance in Final Fantasy 15. Performance may vary based on use of latest drivers. RS-231
Â

Supported Desktop GPUsÂ
Radeon Desktop Product Family Compatibility

Radeon RX Vega Series
AMD Radeon Pro Duo
Radeon RX 580
AMD Radeon RX 570
Radeon RX 560
 AMD RX 550
Radeon RX 400 Series Graphics
AMD Radeon R7 300 Series Graphics
AMD Radeon Pro Duo
AMD Radeon R7Â 200 Series Graphics
AMD Radeon R9 Fury Series Graphics
AMD Radeon R5 300 Series Graphics
AMD Radeon R9 Nano Series Graphics
AMD Radeon R5 200 Series Graphics
AMD Radeon R9 300 Series Graphics
AMD Radeon HD 8500 – HD 8900Â Series Graphics
AMD Radeon R9 200 Series Graphics
AMD Radeon HD 7700 – HD 7900 Series Graphics

Â
Â
Download Links

– Windows 10 (32-bit | 64-bit)
– Windows 7 (32-bit | 64-bit)


You can join the discussion on AMD's Radeon Software Adrenalin 18.3.2 driver on the OC3D Forums.Â