EVGA Precision X1 Software Utility is now available for RTX 20 series graphics cards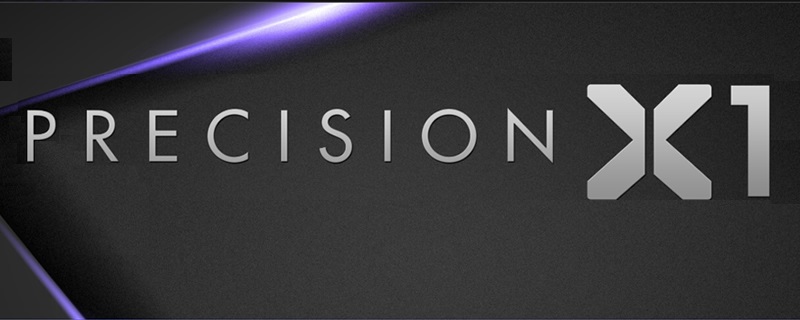 EVGA Precision X1 Software Utility is now available for RTX 20 series graphics cards
EVGA has officially released their Precision X1 overclocking utility, which is designed to support Nvidia's latest RTX 20 series graphics cards and includes automatic overclocking through Nvidia's OC Scanner technology.Â
At the time of writing, this utility only supports Nvidia's RTX series graphics card, though support for older GTX series cards will be added with a future update. This tool supports real-time wattage monitoring on EVGA graphics hardware and support for both GPU and memory clock speed tweaks.
EVGA's Precision X1 overclocking utility will offer user several other new features, such as wattage monitoring for supported EVGA graphics cards, RGB control, an OSD, custom fan profiles for multi-GPU systems on a per-GPU basis and in-game screenshot functionality. EVGA has not revealed the release date of this new overclocking utility, though it will likely coincide with the consumer release of Turing.
Key Features
– Brand new GUI that is faster and easier to use.
– Real-Time wattage monitoring (on supported EVGA graphics cards).
– Full support for GeForce RTX graphics cards (GTX support coming soon)
– RGB LED Control supporting graphics cards and/or NVLink Bridge.
– LED Sync that syncs with other EVGA RGB components.
– Dynamically set independent voltage/frequency points for ultimate control.
– New OC Scanner for finding the best stable overclock.
– On-Screen-Display (OSD) shows your system vitals at a glance.
– GPU Clock, Memory Clock and Voltage Control.
– Custom fan control and fan curve.
– Profiling system allowing up to 10 profiles with hotkey.
– In game screenshot function.
– More!
EVGA's Precision X1 overclocking tool is available to download here.Â

You can join the discussion on EVGA's Precision X1 overclocking tool on the OC3D Forums.Â