Leaked RTX 4070 benchmark data reveals impressive performance, even without DLSS 3
RTX 3080 performance for $599 with some neat add-ons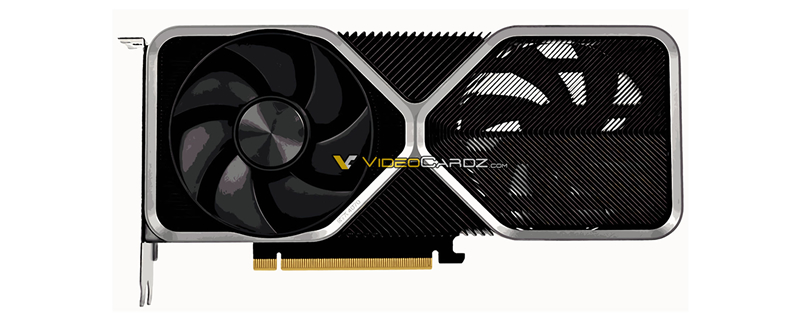 Leaked Nvidia benchmarks showcase impressive performance from their upcoming RTX 4070
Rumour has it that Nvidia's RTX 4070 graphics card is launching soon, and it looks like Videocardz has gotten an early look at Nvidia's marketing materials.Â
Based on the chart below, Nvidia's RTX 4070 delivers similar performance to Nvidia's last-generation RTX 3080 when DLSS 2 is enabled, a 20% performance gains over their RTX 3070 Ti, and a 30% performance gain over their RTX 3070. When DLSS 3 is enabled, Nvidia's RTX 4070 will see larger framerate boosts, delivering around 40%, 70% and 80% over Nvidia's RTX 3080, RTX 3070 Ti, and RTX 3070 respectively in supported games.
When looking at the RTX 30 series feature set, Nvidia's RTX 4070 delivers RTX 3080 performance for the cost of an RTX 3070 Ti, while also offering users 12GB of VRAM, which is 20% more than an RTX 3080 and 50% more than an RTX 3070 Ti. On top of that we have the RTX 40 series feature set, which adds DLSS 3 (DLSS Frame Generation) and AV1 encoding into the mix. Â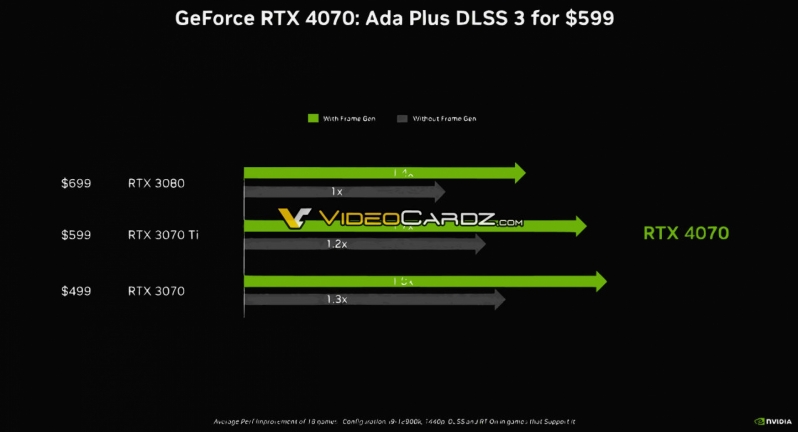 Below, Nvidia has compared their RTX 4070, RTX 3070 Ti, and RTX 2070 Super graphics cards, highlighting the generational benefits that the company offers with their RTX 40 series. All of these graphics cards support DLSS Super Resolution (DLSS 2), but Nvidia's RTX 40 series exclusive DLSS Frame Generation (DLSS 3) feature gives Nvidia's RTX 4070 huge framerate gains in supported titles.
Without DLSS 3, Nvidia's RTX 4070 delivers strong generational performance gains over its predecessor, but with DLSS 3 these gains are boosted to an incredible degree. Nvidia markets their RTX 4070 as a 100+ FPS 1440p graphics card, and based on the results below, we can see why.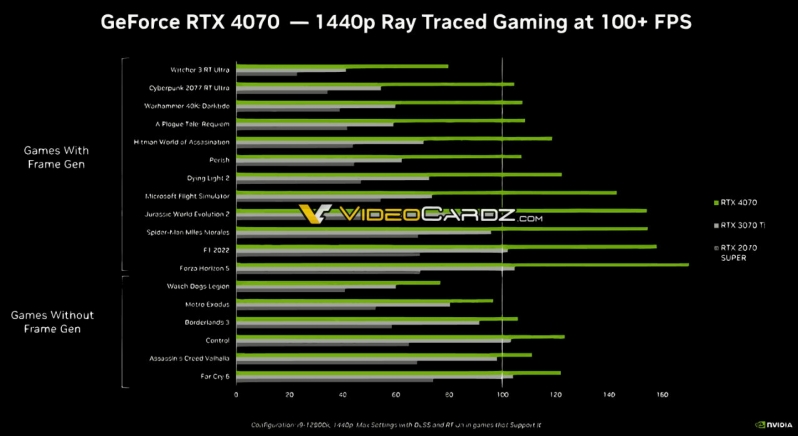 The slides above suggest that Nvidia's RTX 4070 will launch for $599 in the US, though we can expect this pricing to be a minimum price for the graphics card. Premium models will carry higher pricing, and it remains to be seen how many GPUs will be sold at Nvidia's MSRP price at launch.
You can join the discussion on Nvidia's RTX 4070 on the OC3D Forums.Â