Nvidia releases their Geforce 411.63 driver for the RTX series graphics cards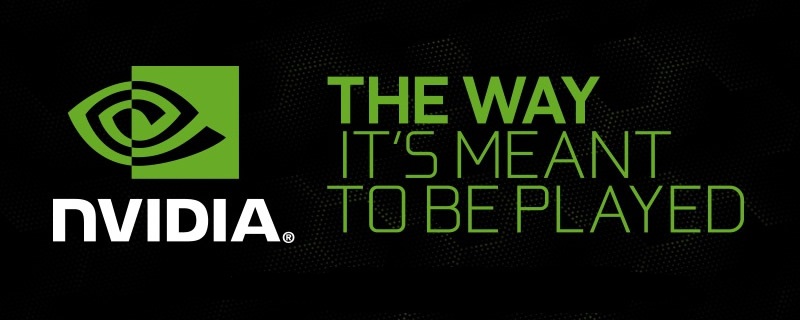 Nvidia releases their Geforce 411.63 driver for the RTX series graphics cards
Nvidia has officially released their Geforce 411.63 driver which delivers support for the company's new RTX 20 series graphics cards and their associated technologies like RTX and DLSS.
Alongside this, this driver ships with "Game Ready" support for Assassin's Creed: Odyssey, Forza Horizon 4 and FIFA 19, as well as a "fixed issue" for Monster Hunter: World which addresses "Low frame rate in the game". We plan to test how this new driver impacts Monster Hunter: World's performance.Â
Below are the driver's full release notes.Â
 Â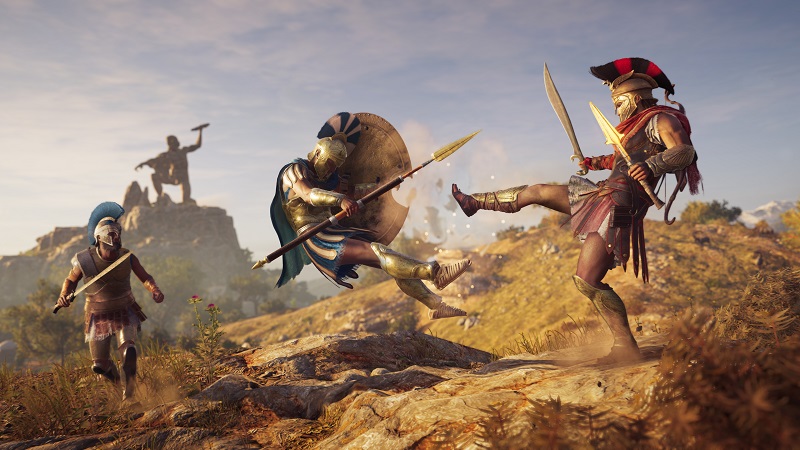 What's New in Version 411.63 WHQL
Game Ready Drivers provide the best possible gaming experience for all major new releases, including Virtual Reality games. Prior to a new title launching, our driver team is working up until the last minute to ensure every performance tweak and bug fix is included for the best gameplay on day-one.
Game Ready
Provides the optimal gaming experience for Assassin's Creed Odyssey, Forza Horizon 4, and FIFA 19.

Gaming Technology
Includes support for NVIDIA GeForce RTX 2080 and RTX 2080 Ti graphics cards.
New Features
– Added support for CUDA 10.0
– NVIDIA RTX Technology
NVIDIA RTX supports the Microsoft DirectX Raytracing (DXR) API on NVIDIA Volta
and Turing GPUs.
In order to get started with developing DirectX Raytracing applications accelerated by RTX, you'll need the following:
– NVIDIA Volta or Turing GPU
– Windows 10 RS4
– Microsoft's DXR developer package, consisting of DXR-enabled D3D runtimes, HLSL compiler, and headers
Vulkan 1.1
– This driver release provides full support for the new Vulkan 1.1 API and passes the Vulkan Conformance Test Suite (CTS) version 1.1.1.2.
– Includes interoperability with CUDA 10.0.
– New extensions for Turing GPUs:
− VK_NVX_raytracing (also available for Pascal GPUs with 8GB or more video
memory, and Volta GPUs)
− VK_NV_compute_shader_derivatives
− VK_NV_corner_sampled_image
− VK_NV_fragment_shader_barycentric
− VK_NV_mesh_shader
− VK_NV_representative_fragment_test
− VK_NV_scissor_exclusive
− VK_NV_shader_image_footprint
− VK_NV_shading_rate_image
Vulkan HDR for Windows

This driver release supports the Vulkan VK_EXT_swapchain_colorspace and VK_EXT_hdr_metadata extensions allowing applications to output HDR content to HDR displays via the Vulkan APIs.
OpenGL extensions for Turing GPUs
– GL_NV_compute_shader_derivatives
– GL_NV_fragment_shader_barycentric
– GL_NV_mesh_shader
– GL_NV_representative_fragment_test
– GL_NV_scissor_exclusive
– GL_NV_shading_rate_image
– GL_NV_shader_texture_footprint
NVIDIA Control Panel
System Info shows Boost Clock values (instead of Base Clock) for Turing and later GPUs.
Application SLI Profiles
Added or updated the following SLI profiles:
• HOB
• Lake Ridden
• NieR: Automata
• Northgard
• Pure Farming 2018
• Raid: World War II
• Star Wars: Battlefront II (2017)
• TT Isle of Man
Â
3D Vision Profiles
Added or updated the following 3D Vision profiles:
• Elder Scrolls: Online – Good
• Assassin's Creed: Odyssey – Not recommended
Software Module Versions
• nView – 149.34
• HD Audio Driver – 1.3.37.5
• NVIDIA PhysX System Software – 9.17.0907
• GeForce Experience – 3.15.0.164
• CUDA – 10.0
 Â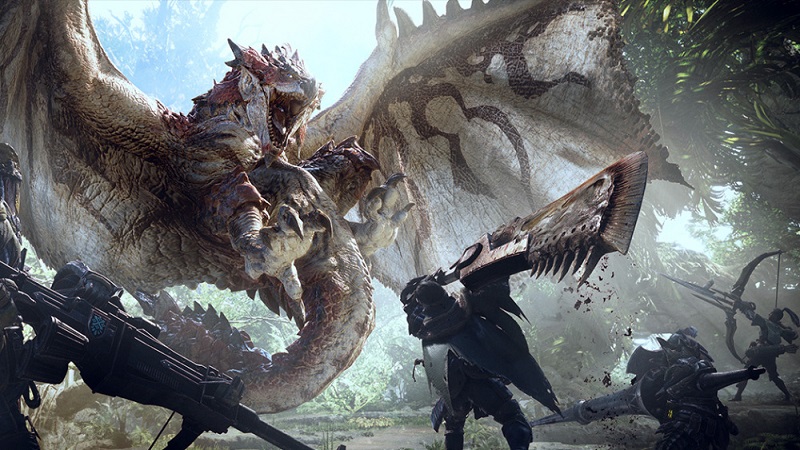 Fixed Issues in this Release
– Using power monitoring in GPU monitor tools causes micro stutter. [2110289/2049879]
– [Monster Hunter World]: Low frame rate in the game. [2335958]
– [Tom Clancy's The Division]: Graphics corruption occurs when using NVIDIA Gameworks settings. [2005096]
– [Call of duty WW II ][1×3 Surround]: The center Surround display renders black screen. [200370257]
– [Planetside 2][G-SYNC]: G-SYNC does not work with the game. [2221050]
– [ARCHICAD][OpenGL]: The OpenGL driver crashes the application. [2093819]
– [GeForce GTX 1080Ti]: Random DPC watchdog violation error when using multiple GPUs on motherboards with PLX chips. [2079538]
– [YouTube][Mosaic with Sync]: Secondary GPU doesn't render video content on fullscreen YouTube video. [200402117]
Â
Open Issues in Version 411.63 WHQL
As with every released driver, version 411.63 WHQL of the Release 410 driver has open issues and enhancement requests associated with it. This section includes lists of issues that are either not fixed or not implemented in this version. Some problems listed may not have been thoroughly investigated and, in fact, may not be NVIDIA issues. Others may have workaround solutions.
For notebook computers, issues can be system-specific and may not be seen on your particular notebook.
Windows 10 Issues
– [GeForce GTX 1060]AV receiver switches to 2-channel stereo mode after 5 seconds of audio idle. [2204857]
– [Firefox]: Cursor shows brief corruption when hovering on certain links in Firefox. [2107201]
– [Windows Media Player][Notebook][MSHybrid]: The application crashes when run on the integrated graphics after setting the NVIDIA GPU Graphics settings to High Performance. [200450782]
– [Final Fantasy XV benchmark]: The benchmark exits fails with a "Failed to initialize DLSS Library" error when running in DLSS mode. [200448245]
To work around,
a, Delete the file Program Files/NVIDIA Corporation/installer2.ngxcore/
NGXCoreEtx.dll
b, Perform a Clean or Express installation of the NVIDIA driver.
– [Turing GPU][[Netflix]: Playback resolution doesn't show 4K bit rates when using a USB-C-HDMI connection. [200449656]
– [Turing GPU][Photoshop CC]: Corruption occurs after increasing image size. [200428197]

Product Compatibility
Nvidia RTX 20 series
Geforce RTX 2080 Ti, Geforce RTX 2080Â

NVIDIA TITAN Series

NVIDIA TITAN V, NVIDIA TITAN Xp, NVIDIA TITAN X (Pascal), GeForce GTX TITAN, GeForce GTX TITAN X, GeForce GTX TITAN Black, GeForce GTX TITAN Z

GeForce 10 Series

GeForce GTX 1080 Ti, GeForce GTX 1080, GeForce GTX 1070 Ti, GeForce GTX 1070, GeForce GTX 1060, GeForce GTX 1050 Ti, GeForce GTX 1050, GeForce GT 1030

GeForce 900 Series

GeForce GTX 980 Ti, GeForce GTX 980, GeForce GTX 970, GeForce GTX 960, GeForce GTX 950

GeForce 700 Series

GeForce GTX 780 Ti, GeForce GTX 780, GeForce GTX 770, GeForce GTX 760, GeForce GTX 760 Ti (OEM), GeForce GTX 750 Ti, GeForce GTX 750, GeForce GTX 745, GeForce GT 740, GeForce GT 730, GeForce GT 720, GeForce GT 710

GeForce 600 Series

GeForce GTX 690, GeForce GTX 680, GeForce GTX 670, GeForce GTX 660 Ti, GeForce GTX 660, GeForce GTX 650 Ti BOOST, GeForce GTX 650 Ti, GeForce GTX 650, GeForce GTX 645, GeForce GT 640, GeForce GT 635, GeForce GT 630


411.63 WHQL Download Links
Windows 10 – 64 Bit
Windows 8.1 64-bit
Windows 7 – 64-bit

You can join the discussion on Nvidia's new Geforce 411.64 WHQL driver on the OC3D Forums.Â