Nvidia reportedly stops RTX 4070 Ti and RTX 4080 GPU production to focus on new SUPER counterparts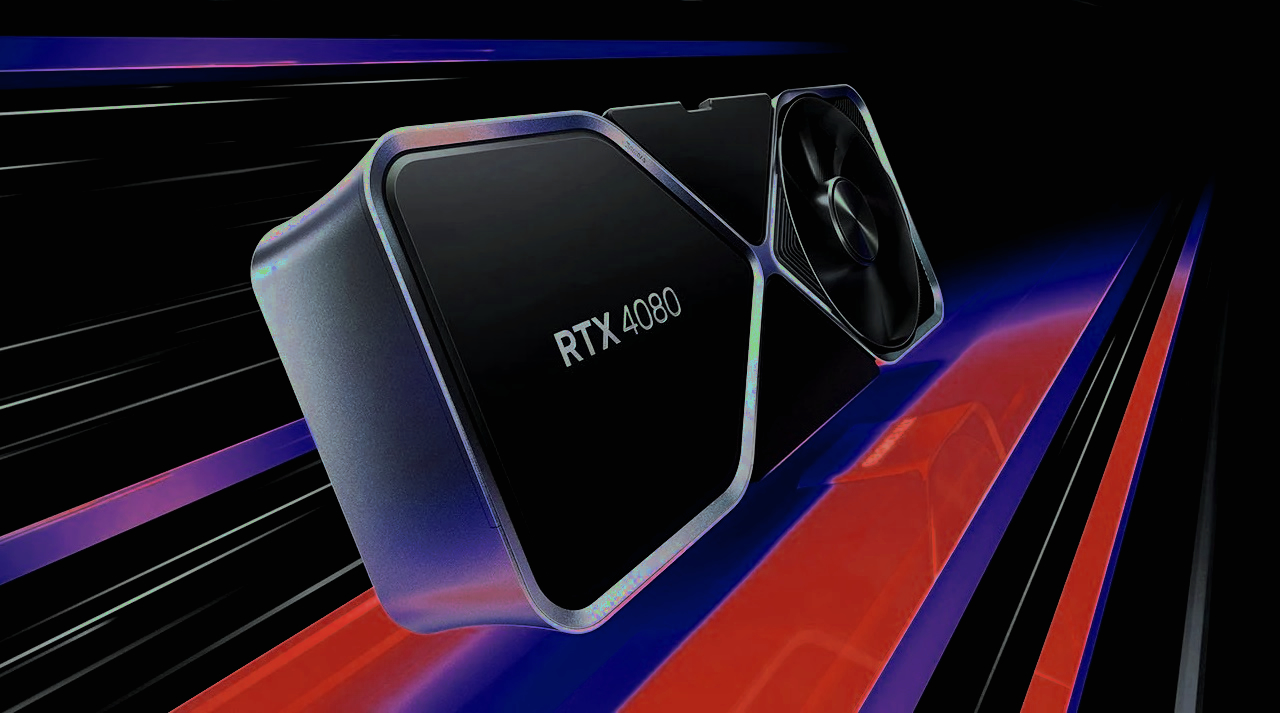 Nvidia shifts production to their RTX 40 SUPER series GPUs
Rumour has it that Nvidia are planning to reveal their RTX 40 SUPER GPU lineup in early 2024. This new product line will reportedly add Nvidia RTX 4070 SUPER, RTX 4070 Ti SUPER, and RTX 4080 SUPER to their RTX 40 series GPU lineup, offering more performance and value for money to customers.
According to a new report from Board Channels, via Videocardz, Nvidia are halting the production of their 4080 and 4070 Ti graphics cards to focus on their new SUPER variants. Nvidia's likely to reveal their new RTX SUPER GPUs at their CES 2024 Special Address. Nvidia may not reveal all of their new SUPER series GPUs at this event. However, we expect their 4070 Ti SUPER and RTX 4080 SUPER to make an appearance.
If this report is true, Nvidia's existing 4080/4070 Ti graphics cards will be slowly phased out of the GPU market. Nvidia's new SUPER GPU models will replace these GPUs. That said, there is nothing stopping Nvidia from producing new RTX 4080 and RTX 4070 Ti GPUs if they wish.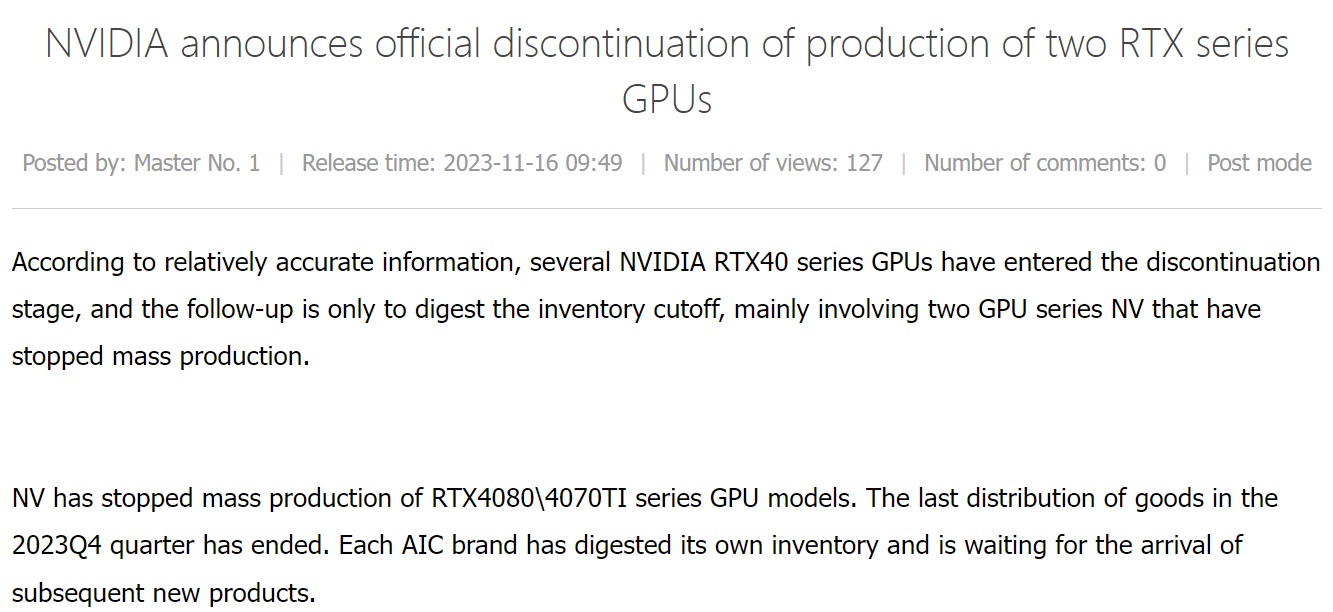 (Image via Videocardz)

Are Nvidia's RTX 4080 and RTX 4070 Ti really discontinued?
It isn't uncommon for reports of product discontinuation to be false. Reduced production levels and temporary cuts to production are often misconstrued as discontinuations by outsiders. It is likely that Nvidia will continue producing these GPUs at low levels for quite some time. After all, Nvidia's OEM customers will still need their non-SUPER GPUs for some time.
As Nvidia increases their focus on new models, they will produce fewer and fewer non-SUPER GPUs. That said, not all RTX 40 series GPUs are getting SUPER series replacements. Beyond that, market demands may see Nvidia increase the production levels of their older SKUs. Expect to hear more about Nvidia's new SUPER series GPUs in January.
You can join the discussion on Nvidia retiring their RTX 4070 Ti and RTX 4080 GPUs on the OC3D Forums.