Nvidia's reportedly planning to launch an RTX 4080 Ti graphics card in early 2024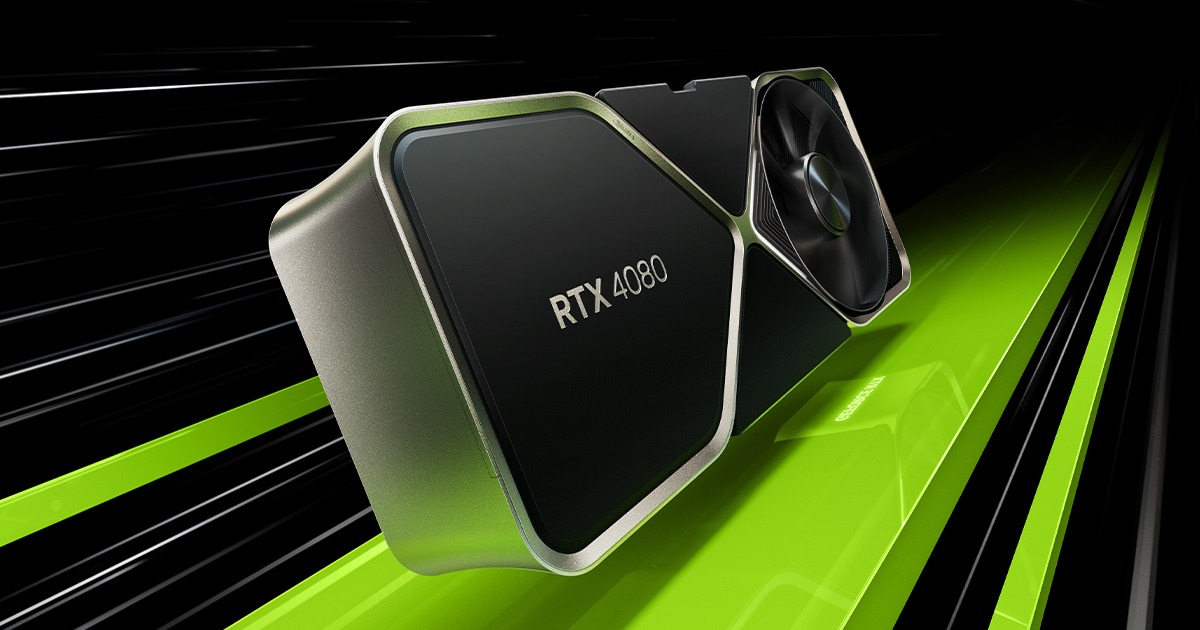 Nvidia may be planning to launch an RTX 4080 Super or RTX 4080 Ti graphics card in early 2024
Rumour has it that Nvidia's working a newer, faster version of their RTX 4080 graphics card. This new GPU will be their RTX 4080 Ti, or RTX 4080 Super, graphics card, and it will reportedly feature the same AD102 GPU core and 450W TDP as the company's RTX 4090 GPU.
Nvidia's new RTX 4080 Ti or Super graphics card will reportedly launch in early 2024 with the same MSRP as the company'[s existing RTX 4080 graphics card. This launch will give gamers more value for money from their high-end GPU purchases. It will also force a price drop for Nvidia's existing RTX 4080.
Currently, the specifications of Nvidia's RTX 4080 Ti, or Super, graphics card are unknown. The GPU will bridge the large performance gap between Nvidia's RTX 4080 and RTX 4090. This means that the graphics card will feature between 9,728 and 16384 CUDA cores, and between 16GB and 24GB of GDDR6X memory.
Our guess is that Nvidia's rumoured GPU will feature 20GB of GDDR6X memory over a 320-bit memory bus. We also speculate that the GPU will feature around 12,228 CUDA cores. Those specification should give Nvidia's new Ti or Super GPU a significant performance bump.

There will be a 4080S(maybe Ti) in early 2024.
Based on AD102, TGP below 450W, same price range as 4080

— MEGAsizeGPU (@Zed__Wang) October 7, 2023
Nvidia's RTX 50 series of graphics cards are reportedly due to launch in 2025. This means that Nvidia will need to rely on their RTX 40 series of graphics cards throughout 2024. An RTX Super series refresh could be what Nvidia needs to maintain a competitive edge during this time.
You can join the discussion on Nvidia's rumoured RTX 4080 Ti graphics card on the OC3D Forums.