Nvidia's reportedly prepping GeForce RTX 4070 and RTX 4080 SUPER GPUs for 2024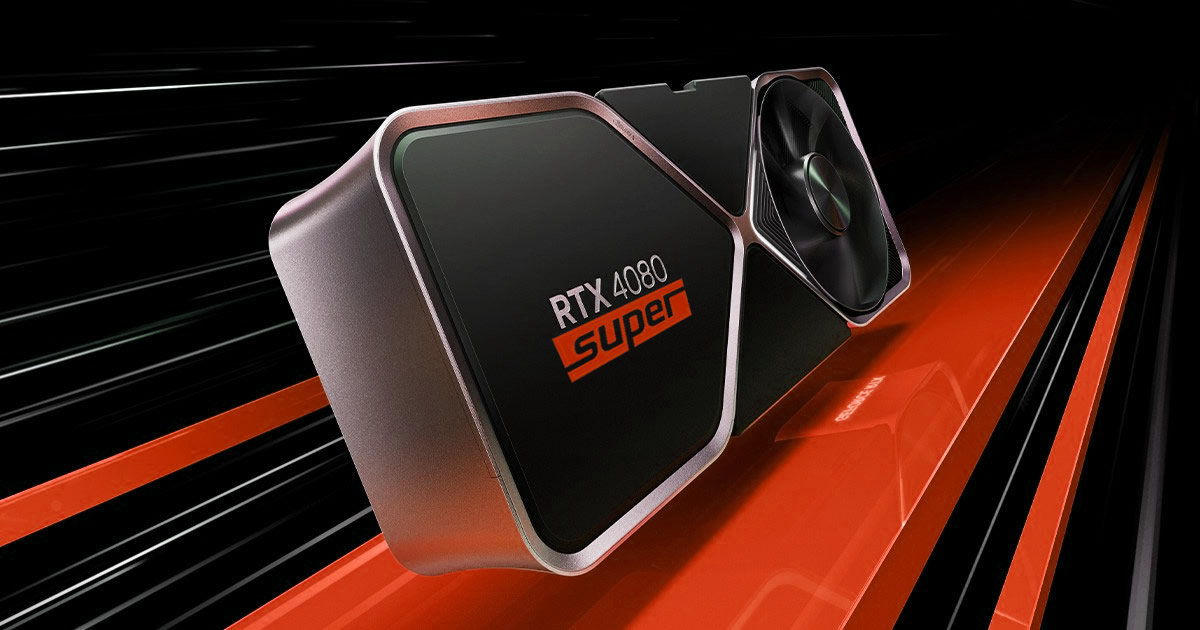 It looks like Nvidia are working on an RTX 40 SUPER series refresh – Expect RTX 4070 and RTX 4080 SUPER models
If the rumours are to be believed, Nvidia will not be releasing their GeForce RTX 50 series of graphics cards until 2025. That would give Nvidia's RTX 40 series an almost three-year lifespan. Rumour has it that Nvidia plans to plug that gap with an RTX 40 SUPER series refresh. Specifically, Nvidia are reportedly working on RTX 4070 SUPER, RTX 4070 Ti SUPER, and RTX 4080 SUPER graphics cards.
We have previously heard about Nvidia's plans to create an RTX 4080 Ti or RTX 4080 SUPER GPU model. These rumours have now been backed up by @hongxing2020 on X. This rumoured RTX 40 SUPER series refresh will enhance Nvidia's entire high-end RTX 40 series GPU lineup. Right now, we can only guess at Nvidia's hardware upgrade plans.
If Nvidia opts to create a refreshed lineup of GeForce RTX 40 SUPER series GPUs, the plan will be as follows. This launch will give gamers more value for money from their high-end GPU purchases. This change should also force a price drop for Nvidia's pre-refresh GPU models. These price cuts and the launch of new models should boost Nvidia's GPU sales.
10.18 update
【super】I'm back
4080 super
4070ti super
4070 super

date TBD
…

— hongxing2020 (@hongxing2020) October 18, 2023
Nvidia's RTX 50 series of graphics cards are reportedly due to launch in 2025. This means that Nvidia will need to rely on their RTX 40 series of graphics cards throughout 2024. An RTX Super series refresh could be what Nvidia needs to maintain a competitive edge during this time. However, it remains to be seen what Intel and AMD's plans are for the GPU market in the meantime. When will Intel launch their next-generation Battlemage GPUs? Does AMD have an RDNA 3 refresh or RDNA 3.5 launch planned?

You can join the discussion on Nvidia's rumoured RTX 4080 and RTX 4070 SUPER series GPUs on the OC3D Forums.