Elgato launches Facecam, a Premium Webcam offering for Streamers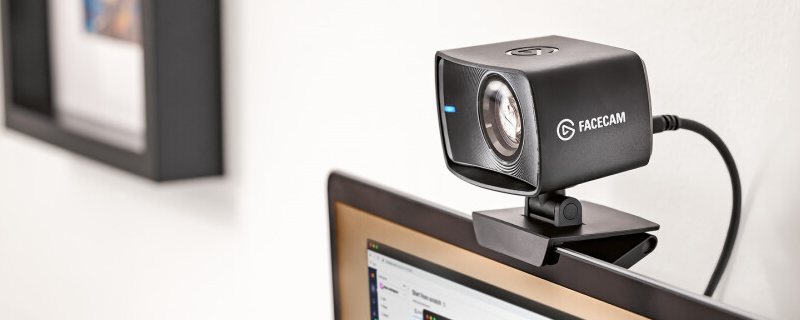 Elgato launches Facecam, a Premium Webcam offering for Streamers
Innovation in the webcam market is rare, so much so that we can hardly believe that we are writing an article about a webcam. Seriously? Isn't there something better to talk about? Believe me when I say that I was not enthusiastic when Corsair/Elgato started talking about their Facecam, their premium webcam for content creators. 
If one thing has been made clear to me, it is that there is plenty of room for innovation within the webcam market, a fact that is underlined by all of those Zoom calls and video chats that we have all been involved in over the past 2ish years. 
A Premium Webcam? 
So what is the Facecam? The simple pitch is that it is a product that stands somewhere between traditional webcams and a DSLR-based webcam setup. Elgato's Facecam features a large sensor, a " studio-quality f/2.4 24-mm, all-glass" Prime Lens and a Sony Starvis CMOS sensor that's over 2x the size of most webcam sensors. In short, this is a beefy webcam with remarkable specifications. 
With an asking price of £189.99, the Facecam is a product that needs to impress. Elgato has long been known as a premium brand for content creators, and the Facecam sticks to this trend. That said, the features included with this webcam will be enough to make many streamers excited. 
With a 1080p 60FPS uncompressed video output and a fixed lens that's designed to maintain a strong focus on anything within a range of 20-30cm to 1.5m from the lense in sharp focus, this webcam is ideal for… well… standard webcam use. While that doesn't sound impressive, we all know what it's like to have a webcam constantly adjust its focus or be unable to showcase objects that are close to the lens. The Facecam is optimised for this specific use case, and that is a big deal.      
 
    Elgato, a leading provider of hardware and software for streamers and content creators, today announced the launch of Facecam, a cutting-edge entry into the world of professional-grade webcams. Facecam captures video in true Full HD 1080p60 through an all-glass studio-quality Elgato Prime lens. Equipped with a Sony Starvis image sensor that excels in indoor lighting conditions, and an optimized fixed focus, Facecam keeps you looking sharp in live streams, conference calls, online classes, or anywhere demanding high-quality HD video capture. The result is a webcam tailor-made for creating today's most professional content.

Facecam features a studio-quality f/2.4 24-mm, all-glass Elgato Prime Lens. A state-of-the-art Sony Starvis CMOS sensor with back-illuminated pixel technology ensures extraordinary detail in a variety of lighting conditions, especially indoors. Optimized fixed focus enables you to move freely and stay in focus, while an adjustable field of view up to 82° allows you to set close-up or wide angle shots. Facecam outputs true Full HD at 1080p60fps without artifacts thanks to an advanced image engine that outputs uncompressed video.

Facecam makes configuring and installing an expert webcam setup simple and easy, seamlessly mounting to nearly any monitor or camera mount via a choice of an expandable monitor clamp or a 1/4″ thread. Connecting to your PC or Mac via a detachable USB Type-C cable, uncompressed image data is transferred with extremely low latency. The accompanying Camera Hub app gives you DSLR-like control of settings such as field of view, brightness, and exposure – and your settings are saved directly to Facecam for instant recall on all your computers. The Stream Deck plugin enables instant tactile control and integration with your entire setup.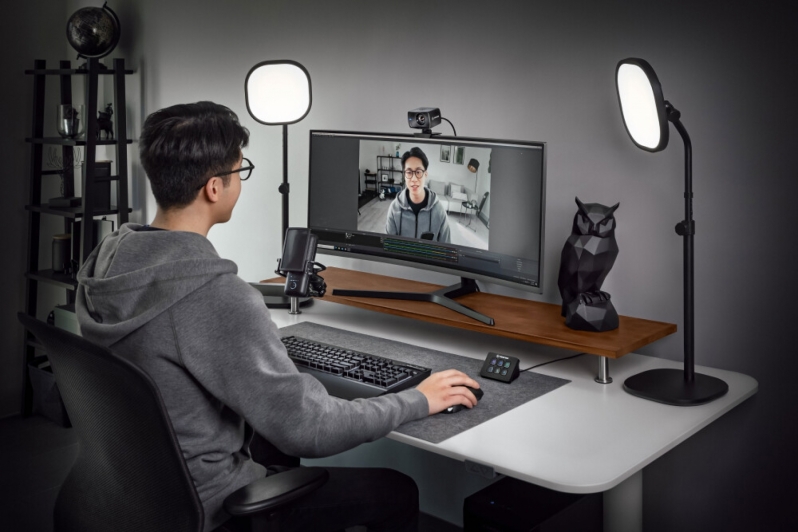 The Facecam is designed to sit somewhere between Elgato's Epoccam software and Cam Link Pro series products. The Facecam is for streamers and professionals who want a better product than a standard webcam and a less expensive solution than a Cam Link/DSLR setup. 
Using UVC 1.5, Elgato's Facecam doesn't need any drivers or software to function. The Facecam is a plug-and-play solution, but Elgato has dedicated software for those who want to optimise their webcam experience further. Facecam is designed to support Windows PCs and macOS devices.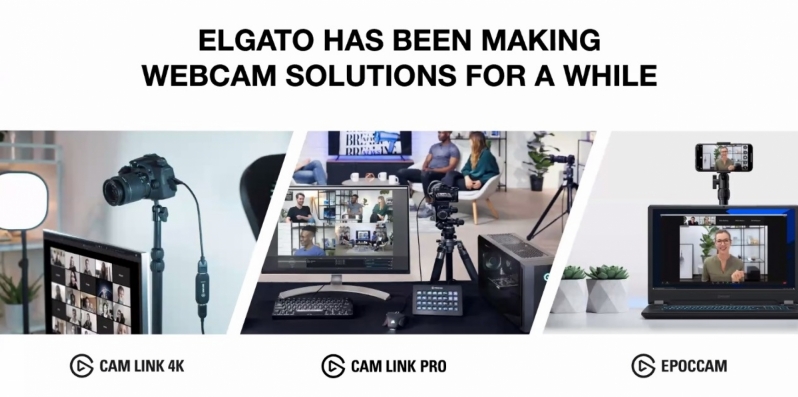 No Mic? 
Depending on your perspective, an integrated microphone is either a useless add-on or a valuable asset on a premium webcam. On one side we know that most affordable webcams have a built-in microphone, but we also know that the Facecam's target market is one that will shun an integrated microphone and opt to use a standalone audio solution. 

Elgato has decided to not invest in a built-in microphone for their Facecam, as they don't believe that content creators who want an almost £200 webcam won't also invest in a premium audio setup. Audio is hugely important to content creators, and webcam audio is not good enough for those users. Elgato's focusing where it matters with the Facecam, and a built-in microphone doesn't matter to the Facecam's intended userbase.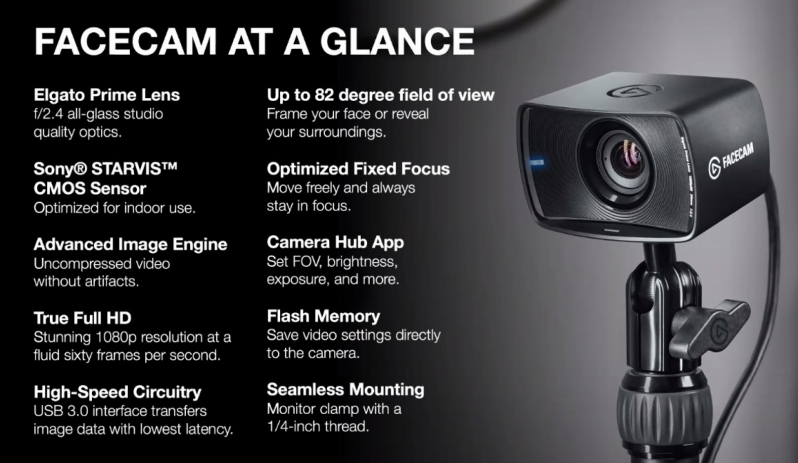 Elgato's Facecam offers users an unprecedented level of control over their webcam experience, offering users complete control of the webcam and no reliance on automatic adjustment solutions that practically always result in poor image quality. Users of the Elgato Facecam have ISO control, zoom/FOV options, shutter speed options and a tonne of other options. 
Another valuable feature of the Facecam is that it features integrated storage, allowing users to save their setup-specific settings onto the device. When settings are saved onto the device, 3rd party software cannot ruin your settings, and users are free to replace their PCs without the need to redial in your Facecam settings. Your precious, fine-tuned webcam settings will be safe with Elgato's Facecam.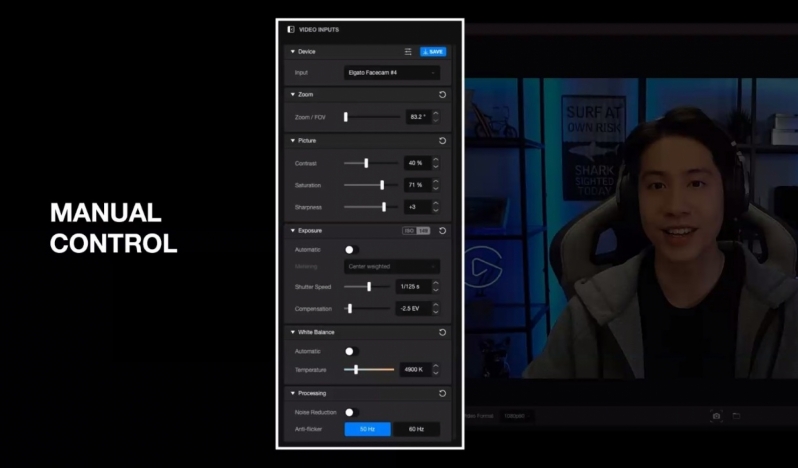 Elgato's targeting a specific market
If we are honest, while many of the ideas behind the Elgato Facecam are good ones, the product's near £200 price tag makes it too expensive for most people. Elgato is a brand for content creators, and they expect a premium price for their professional-grade products. 
While it is easy to call a £200 webcam out-of-touch and far too costly, Elgato's design goals for this product are clear. The Facecam is designed to sit between traditional webcams and DSLR cameras, and knowing that makes Elgato's pricing make a lot more sense, especially given the price of high-quality webcams already.
Elgato's Facecam will be available soon in the UK through Elgato's Amazon Store. 
You can join the discussion on Elgato's Facecam on the OC3D Forums.