EDGE Unveils their GX1 Ergonomic Gaming Chair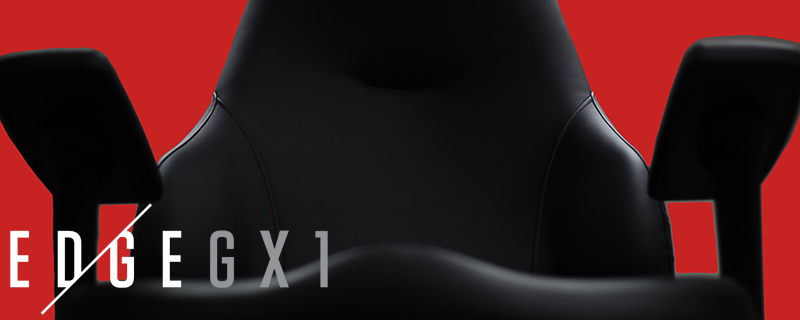 EDGE Unveils their GX1 Ergonomic Gaming Chair
Most Gaming chairs offer a similar design, gleaning inspiration from the world of racing with 'bucket seats' remaining common. By definition, racing-style seats are not designed with gamers in mind, restricting lateral movement while providing no support in relaxed, or forward leaning seating positions. 
EDGE, the UK-based producer of hand-built ergonomic gaming chairs, believes that 'poor-quality gaming chairs that have flooded the market', claiming to be ergonomic while lacking key design and adjustability features that are required to give adequate levels of support. 
This is where the company's EDGE GX1 Ergonomic Gaming Chair comes in, offering support for forward leaning, upright and relaxed/reclined gaming positions, covering a wider range of gaming positions than any 'bucket seat' style chair. 
When designing this GX1, EDGE consulted with gamers to ensure their design covered the needs of gamers, offering enough adjustability to be comfortable for all users. Part of this process involved work with LT Zonda, the UK-based Partnered Twitch streamer and operator of Streamers Connected, a community of content creators. Below is what LT Zonda had to say about the EDGE G1 Gaming Chair, with the video below containing further comments. 

I've suffered from a bad back for years, and as a full-time streamer, my job requires sitting for extended periods,
The GX1 has been incredible for me. It's much more comfortable than other gaming chairs I've owned and my back has definitely felt the improvement!
With prices starting at £809.99 (inc. VAT), the EDGE GX1 is designed to offer everything that high-end gamers could want, shipping pre-built with a 5-year guarantee, a bespoke seat design with a memory foam moulded seat base, with a coccyx decompression zone to optimise load bearing and reduce tail-bone pressure.
Users of this chair can adjust the GX1's base, armrests, backrests and headrests, offering users the ability to remove the headrest entirely if desired or inflate the chair's lumbar support for optimal support. The EDGE GX1's Lumbar support can be inflated using an under-seat pump. 
The GX1 will ship with Red, Green, Blue and All-black colour options, with the ability to select independent stitching colours and main chair colours. Composite and steel base options are also available, as well as casters that are optimised for soft or hard flooring. An optional footrest is also available. International shipping is also available upon request.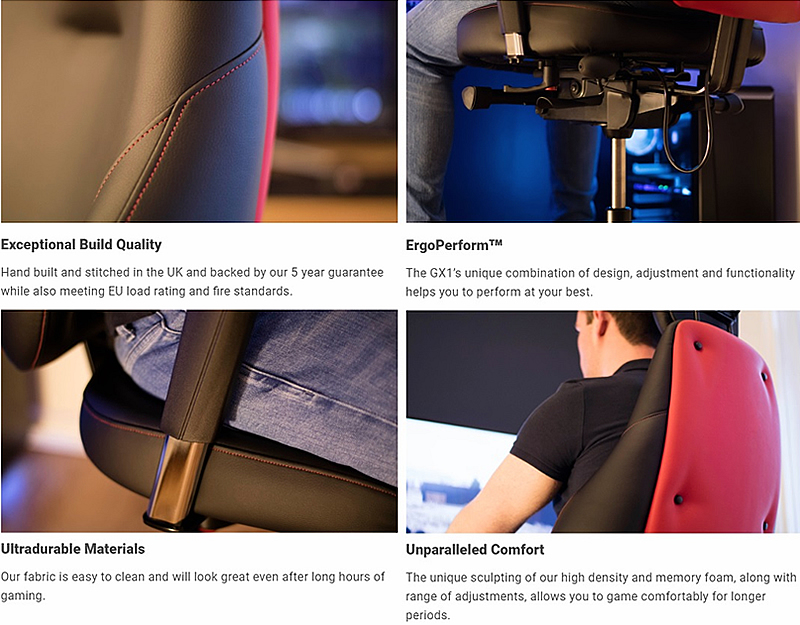 EDGE' GX1 gaming chairs will ship pre-built, which means that no self-assembly is required. As soon as you unpack the chair, it will be ready to sit on. More information about the EDGE GX1 Gaming Chair is available to read here. 
You can join the discussion on EDGE's GX1 Ergonomic Gaming Chair on the OC3D Forums.