Ikea plans to launch its ROG lineup of gaming products worldwide this October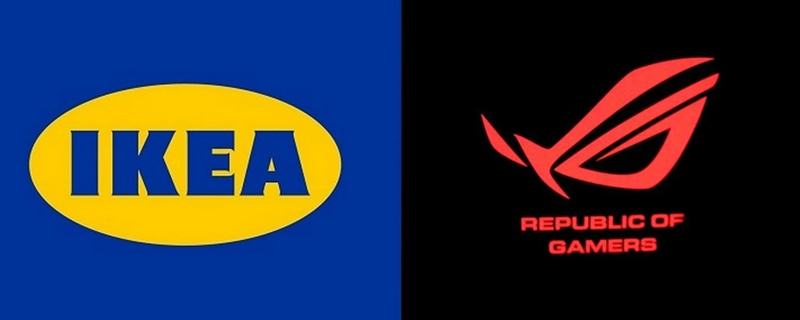 Ikea plans to launch its ROG lineup of gaming products worldwide this October
Ikea has revealed its ROG lineup of gaming-focused products, offering six new product families that include over 30 products that range from furniture to desks, storage units and accessories. These products are designed with gamers in mind and are due to release worldwide before the end of the year.Â
This month, Ikea's ROG branded gaming products will launch in China, and in May, these products will become available in Ikea Japan. This October, the range will launch worldwide, giving Ikea users access to a wide range of gaming products, which have been refined with ASUS' ROG division.Â
Ikea's research has shown that the world has over 2.5 billion gamers, and those customers need furniture that suits their needs. Through their partnership with ROG, Ikea hopes to delight gamers across the world by finding interesting ways to make gaming setups better.  Â
  There are 2.5 billion gamers around the world, a diverse group united by their love of e-sports and gaming – and by being an overlooked group from a life-at-home perspective. But that is about to change: the new gaming range developed by IKEA in collaboration with Republic of Gamers (ROG) was launched at IKEA China on January 29, 2021. From May 2021 it will be available at IKEA Japan, and from October 2021 the range will be sales started globally.

Gaming is more than a fun past-time. It is a way to wind down and take your mind off everyday hassles, and to connect with people everywhere. For some, it is even a livelihood. With an ever-increasing number of gamers worldwide and a rapidly growing market, getting into gaming was a natural step for IKEA.

At IKEA, we know a lot about smart home furnishing solutions, but we are novices at gaming. So, how to create a properly high-performing gaming range? To contribute to a better everyday life for all gamers, IKEA partnered with ROG (Republic of Gamers), an ASUS sub-brand, keeping the leading position in gaming industry and designing high quality, innovative hardware and gear for gamers. ROG has in-depth knowledge of the gaming industry and want to find new ways to make gaming blend into the home. Combining the best of these two worlds, the collaboration aimed to democratise the gaming experience, by creating relevant, functional, beautiful and affordable products and complete gaming solutions to make it easier for everyone to create the setup and the home they want.Â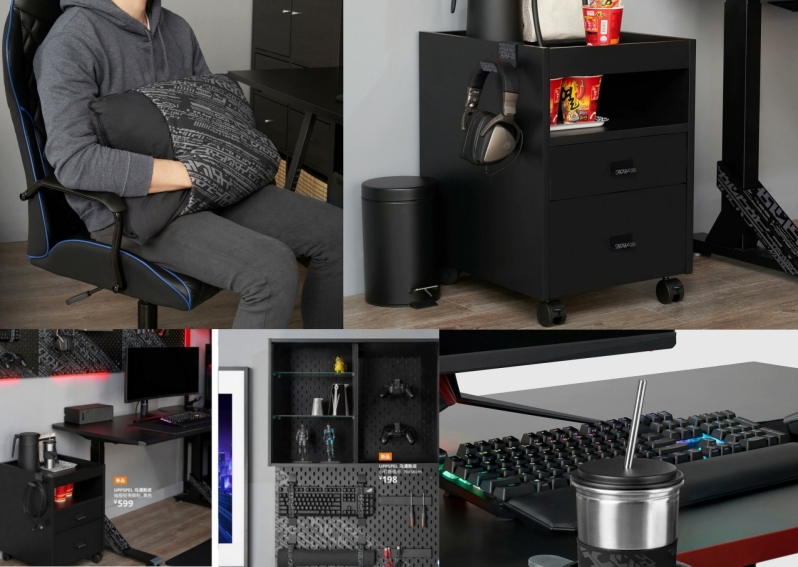 Â
Ikea's gaming range will include a variety of desks, which range from mechanical sit-stand desks to manually customisable gaming surfaces. Ikea is also considering factors that differentiate gaming products from its existing product catalogue, finding ways to allow gamers to customise their spaces to better suit their needs.Â
  The new gaming range will target PC gamers and include six product families: HUVUDSPELARE, UTESPELARE, MATCHSPEL, GRUPPSPEL, UPPSPEL, LÅNESPELARE. All UPPSPEL products have been designed by IKEA and ROG in close collaboration. The remaining product families have been developed by IKEA based on the insights and knowledge gained from the collaboration to ensure the width of the total gaming offer and to meet the various needs of IKEA customers in terms of function, design and price.Â

In total, the new gaming range includes more than 30 products, covering both furniture – gaming desks and chairs, a drawer unit – and accessories – a mug holder, a mouse bungee, a neck pillow, a ring light and many more. Each product family offers a gaming desk and a chair of different price range to meet the needs of different target groups.

The new gaming range was launched at IKEA China on January 29, 2021. From May 2021 it will be available at IKEA Japan, and from October 2021 the range will be sales started globally.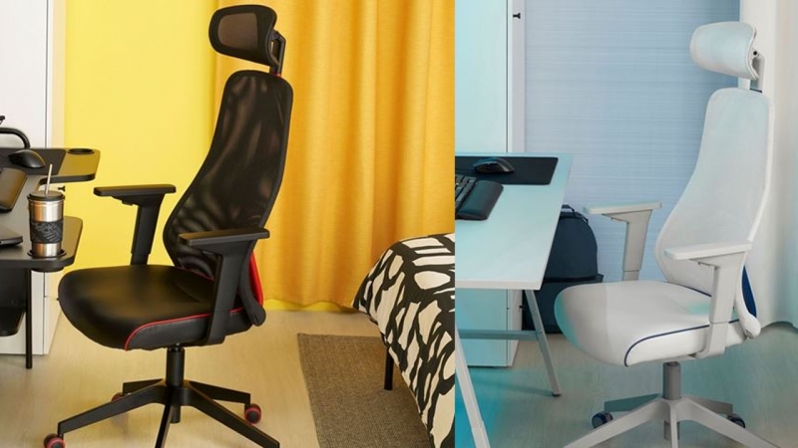 Â
You can join the discussion on Ikea's plans to launch its ROG lineup of gaming products on the OC3D Forums.Â