Fatshark Games reveals Warhammer: Vermintide II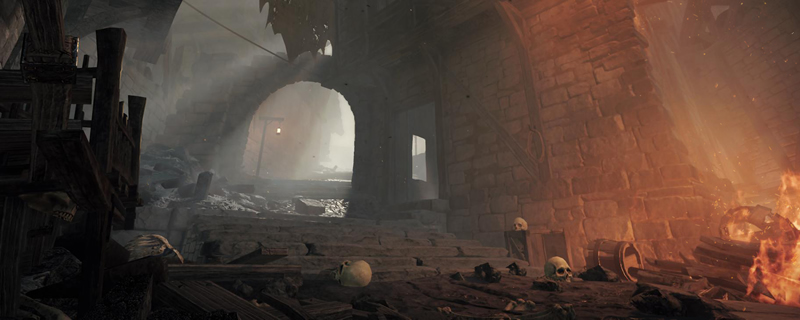 Fatshark Games reveals Warhammer: Vermintide II
Fatshark has officially revealed Warhammer: Vermintide II, a sequel to their popular Left 4 Dead style co-op Skaven-smashing game Warhammer: End Times – Virmintide. 
 
Right now not much is known about this sequel, though it has been confirmed that more information on this game will release on October 17th. The reuse of the name Virmintide suggests that the Skaven will return as antagonists, making us wonder how the developers will be able to innovate with this new sequel when using the same case of rat-like villains. 

Warhammer: Vermintide 2 is the sequel to the critically acclaimed Vermintide. It's time for players to return to the memorable first-person co-op experience with intense world class melee action.

Set in the dark and grim Warhammer Fantasy world, you must join forces with up to three other players to tackle the endless hordes of enemies. Equipped with a variety of melee and ranged weapons, you and your team are all that stands between utter defeat and victory – and if you fall so will the Empire.

 
Right now the original Warhammer: End Times – Virmintide is for sale as part of the Humble Jumbo Bundle 9, allowing PC gamers to purchase this title at an exceptionally low price. 
You can join the discussion on the Warhammer: Virmintide II on the OC3D Forums.