SSD only! – Cyberpunk 2077's PC hardware requirements increase ahead of update 2.0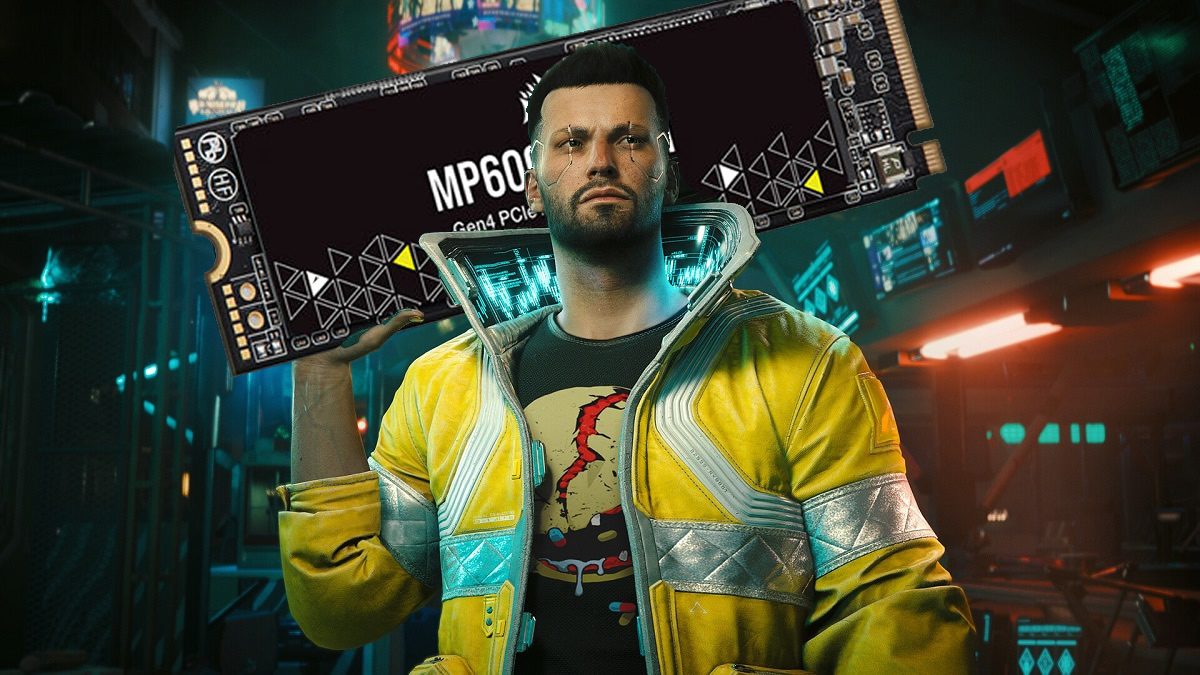 Sorry HDD users, Cyberpunk 2077's 2.0 update is leaving lower-end PCs behind
Cyberpunk 2077's 2.0 update is launching on September 21st, and with it will come higher system requirements. Update 2.0 for Cyberpunk 2077 is exclusive to PC and current-generation consoles. With that exclusivity comes the ability for CD Projekt Red to push modern systems harder with new features and better visuals.
Update 2.0 and Phantom Liberty will completely change Cyberpunk 2077. These changes have forced CD Project Red to release new hardware requirements for their game, a move that may force many PC gamers to upgrade their systems to continue enjoying Cyberpunk 2077.
One of the major alterations to Cyberpunk's hardware requirements is the loss of HDD support. Cyberpunk 2077 2.0 was designed to be played on SSD storage. NVMe SSDs are recommended for the best experience, which may be bad news for SATA SSD users. SSD storage is a must for most modern PC games. It's safe to say that the HDD gaming era is now over. The era of the SSD is here.
At launch, Cyberpunk 2077's recommended GPU on Steam was an Nvidia GTX 1060 6GB. Nvidia's GTX 1060 6GB is now Cyberpunk's minimum supported graphics card, and is intended to run Cyberpunk at 1080p 30 FPS at Low settings. Expect Cyberpunk 2077 2.0 to be hard on hardware.

Attention players! The upcoming @CyberpunkGame Update 2.0 will bring exciting changes to the game, including the updated system requirements. We'd like to remind you that the new update of the game will only support SSDs. Don't forget to check if your PC meets the new… pic.twitter.com/gmQ8T2yi4Q

— CD PROJEKT RED CS (@CDPRED_Support) September 20, 2023
Update 2.0 is a big deal for Cyberpunk 2077, but bad news for gamers on lower-end PCs
Cyberpunk 2077′ 2.0 update is a game-changer. Update 2.0 delivers tonnes of new content to gamers. Weaponised vehicles and as car chase sequences will soon be part of Cyberpunk 2077. Overhauls to cyberware and perks have also arrived. Moreover, game's new combat AI will also make update 2.0 more exciting to play.
The downside of update 2.0 is that it is leaving gamers with lower-end hardware behind. This update will make Cyberpunk 2077 unplayable for some PC gamers. CD Projekt Red could support these gamers by allowing players to "downgrade" to older patches on Steam and other storefronts. That would at least allow them to continue playing Cyberpunk in its current, pre-patch, state.
Patch 2.0 lands on September 21st, with Cyberpunks' Phantom Liberty expansion arriving shortly after on September 26th. Nvidia DLSS 3.5 support will also arrive with update 2.0. AMD FSR 3.0 support is arriving in a future Cyberpunk update.
You can join the discussion on Cyberpunk 2077's rising PC system requirements on the OC3D Forums.