Faster and cooler PCIe 5.0!- Meet the Silicon Motion SM2508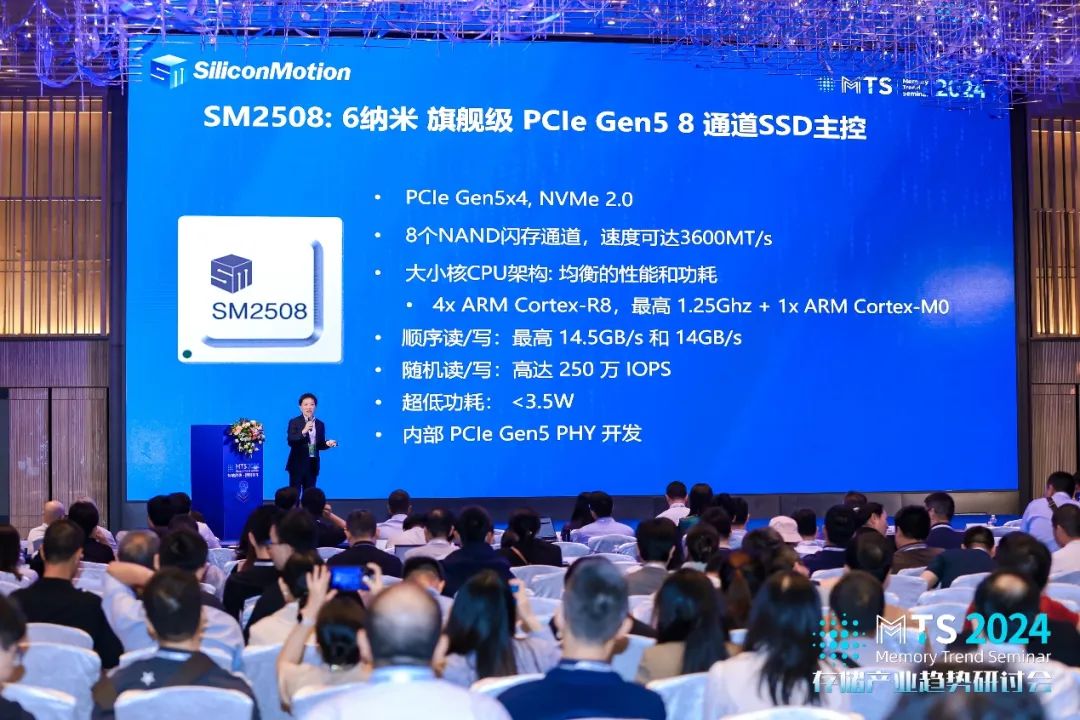 Silicon Motion plans to put other PCIe 5.0 SSD controllers to shame with their 6nm SM2508
If there is one thing that we hate about PCIe 5.0 SSD, it's that they run hot. There's a reason why today's PCIe 5.0 SSDs often ship with large heatsinks. That reason is the power draw of current-generation PCIe 5.0 SSD controllers, and Silicon Motion plans to tackle this problem with their new SM2508 controller.
PCIe 5.0 SSD controllers like Phison's PS5026-E26 the Innogrit's IG5666 are both based on 12nm silicon. Silicon Motion has opted to use TSMC's newer 6nm lithography node to create their new SM2508 SSD controller. This newer process technology is said to deliver 45% power reductions when compared to an equivalent 12nm chip. Those power saving reduce SSD thermals, removing the need for huge SSD heatsinks.
The Silicon Motion SM2508 is cooler and faster than the competition
Silicon Motion has confirmed that their new SM2508 PCIe 5.0 SSD controller supports faster NAND than Phison's E26 SSD controller. This allows Silicon Motion's new SSD controller to deliver sequential read speeds up to 14.5 GB/s. Write speeds are equally impressive with speeds of up to 14 GB/s.
While its raw performance is impressive, the key selling point of the SM2508 is its low power consumption. With a power draw of less than 3.5 watts, Silicon Motion's new PCIe 5.0 SSD controller is a lot less power-hungry than competing controllers. This will allow SSD manufacturers to create PCIe 5.0 SSDs without colossal heatsinks. If you think PCIe 5.0 SSDs are too hot, Silicon Motion has the SSD controller that you have been waiting for.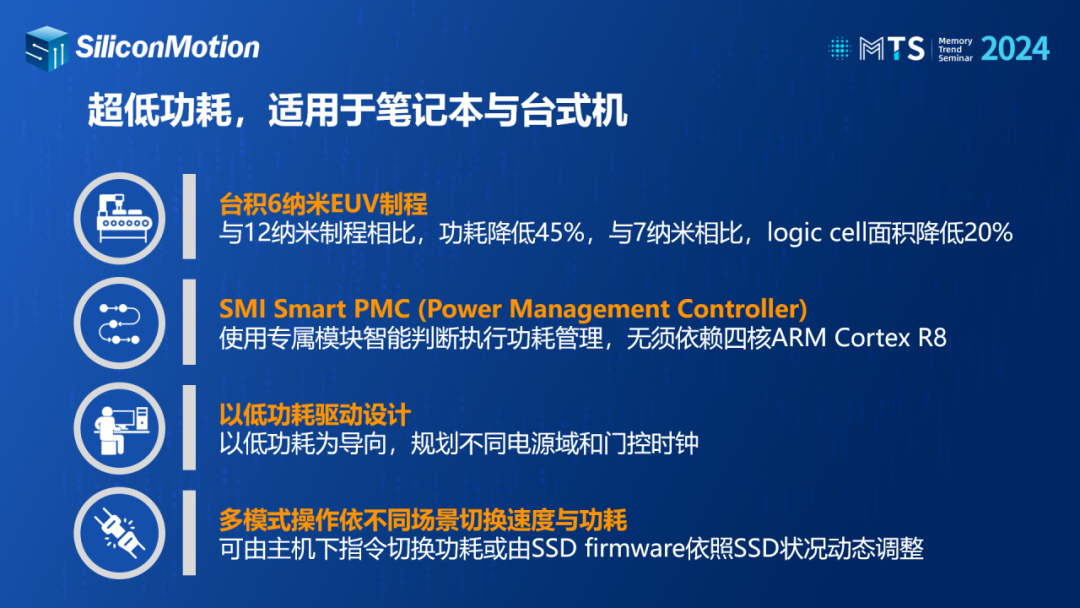 The next-generation of PCIe 5.0 SSDs is coming soon
Silicon Motion plans to deliver their new SSD controller to manufacturers before the end of this year. That means that SSD makers will soon be able to create products using this new, power-efficient, PCIe 5.0 SSD controller. Hopefully this means that the PCIe 5.0 SSD landscape will be a lot more competitive in 2024, with Silicon Motion providing some much-needed competition to the market. Today, most consumer-grade PCIe 5.0 SSDs are based on Phison's E26 SSD controller, and Silicon Motion is ready to change that.
You can join the discussion on Silicon Motion's new SM2508 PCIe 5.0 SSD controller on the OC3D Forums.