KIOXIA Boosts its Exceria series with new Exceria PRO and Exceria G2 Series M.2 NVMe SSDs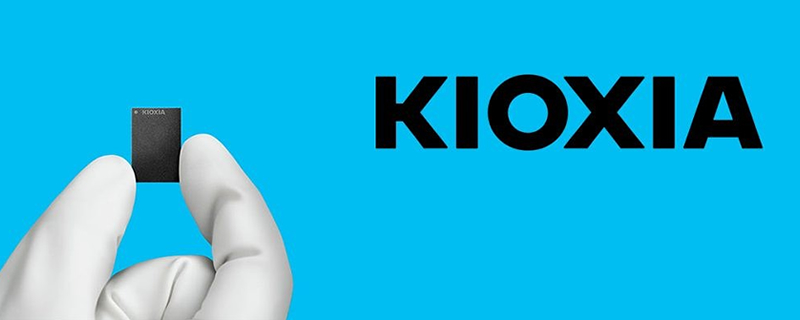 KIOXIA Boosts its Exceria series with new Exceria PRO and Exceria G2 Series M.2 NVMe SSDs
KIOXIA has just revealed two new high-speed M.2 NVMe SSDs for the PC market, including their first PCIe 4.0 based M.2 SSD, the EXCERIA PRO. These new SSDs are designed for the DIY PC market. 
Who is KIOXIA? KIOXIA is what remains of Toshiba Memory Corporation, which was spun off from Toshiba following the company's financial issues. Today, KIOXIA is a privately owned electronics company that was estimated to have around 19% of the global revenue share within the flash memory market. So if you were wondering what happened to Toshiba-branded SSDs, they are now KIOXIA. 
On the high-end, KIOXIA has its new Exceria Pro SSD, which is said to deliver more than a 2x maximum sequential read speed than its existing Exceria Plus SSDs. Since the Exceria Plus offered sequential read speeds of up to 3,400 MB/s, we know that the new Exceria Pro series can deliver sequential read speeds of over 6,800 MB/s, which should be more than fast enough for Sony's PlayStation 5 console.   
On the lower end of the SSD market, KIOXIA's releasing their Exceria G2, which is said to offer users up to 2TB of SSD capacity with sequential performance of over 2,000 MBps. KIOXIA is due to reveal more information about both of these new SSDs at a later date. These two new SSDs will help bring more competition to the SSD market, which is always a good thing for consumers. 
Below is KIOXIA's press release.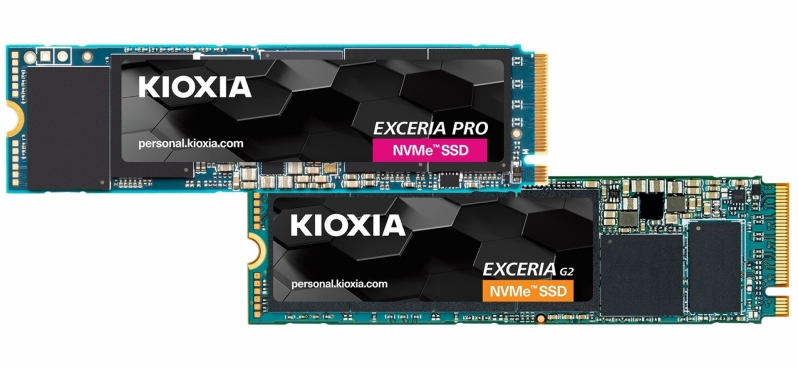 Press Release – KIOXIA Announces Exceria PRO and Exceria G2 Series Client M.2 NVMe SSDs
Kioxia Corporation, a world leader in memory solutions, today announced two new solid state drive (SSD) series scheduled to be released in the fourth quarter of 2021. The EXCERIA PRO and EXCERIA G2 Series are the company's latest consumer-grade solutions for today's hardcore enthusiasts and mainstream DIY system builders. Kioxia's new SSDs, which are products under development, will be on reference exhibit at the China Digital Entertainment Expo and Conference (ChinaJoy) in Shanghai from July 30th to August 2nd.
Using the next generation PCIe Gen4 x4 interface, the EXCERIA PRO Series is built for demanding PC environments. This brand new series will offer more than 2x the max sequential read speeds of the PCIe Gen3 based EXCERIA PLUS Series, delivering a high performance storage experience for content creators, gamers and professionals.

Kioxia also unveiled its updated mainstream EXCERIA G2 Series, with upgraded performance and capacity. This mainstream-class SSD series will offer over 2,000 MB/s sequential performance and up to 2 TB of capacity for users seeking affordability.
Featuring Kioxia's BiCS FLASH 3D flash memory, the EXCERIA PRO and EXCERIA G2 Series utilize an M.2 2280 type single-sided form factor suitable for both desktops and notebooks. Each series also will support Kioxia's SSD Utility Management Software to help monitor and maintain your SSD.
You can join the discussion on KIOXIA's new Exceria PRO and Exceria G2 Series SSDs on the OC3D Forums.