Microsoft's Next-Gen Xbox hardware plans have leaked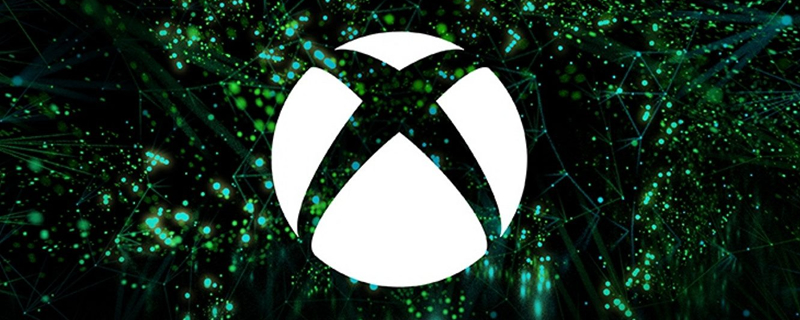 Expect Microsoft's next-generation Xbox to use AMD's Zen 6 CPU cores and RDNA 5 graphics
Thanks to the release of unredacted US court documents, Microsoft's plans for their next-generation Xbox console have been revealed. Currently, Microsoft are planning to release their next-generation Xbox console in 2028, which means that the Xbox Series X/S will have a long lifespan.
Microsoft's leaked documents come from their ongoing FTC VS Microsoft court case. These documents revealed  Microsoft's next-generation hardware plans and Microsoft's plans for an Xbox Series X/S refresh. These refreshed console designs are due to launch next year with more storage, faster networking, and reduced power draw.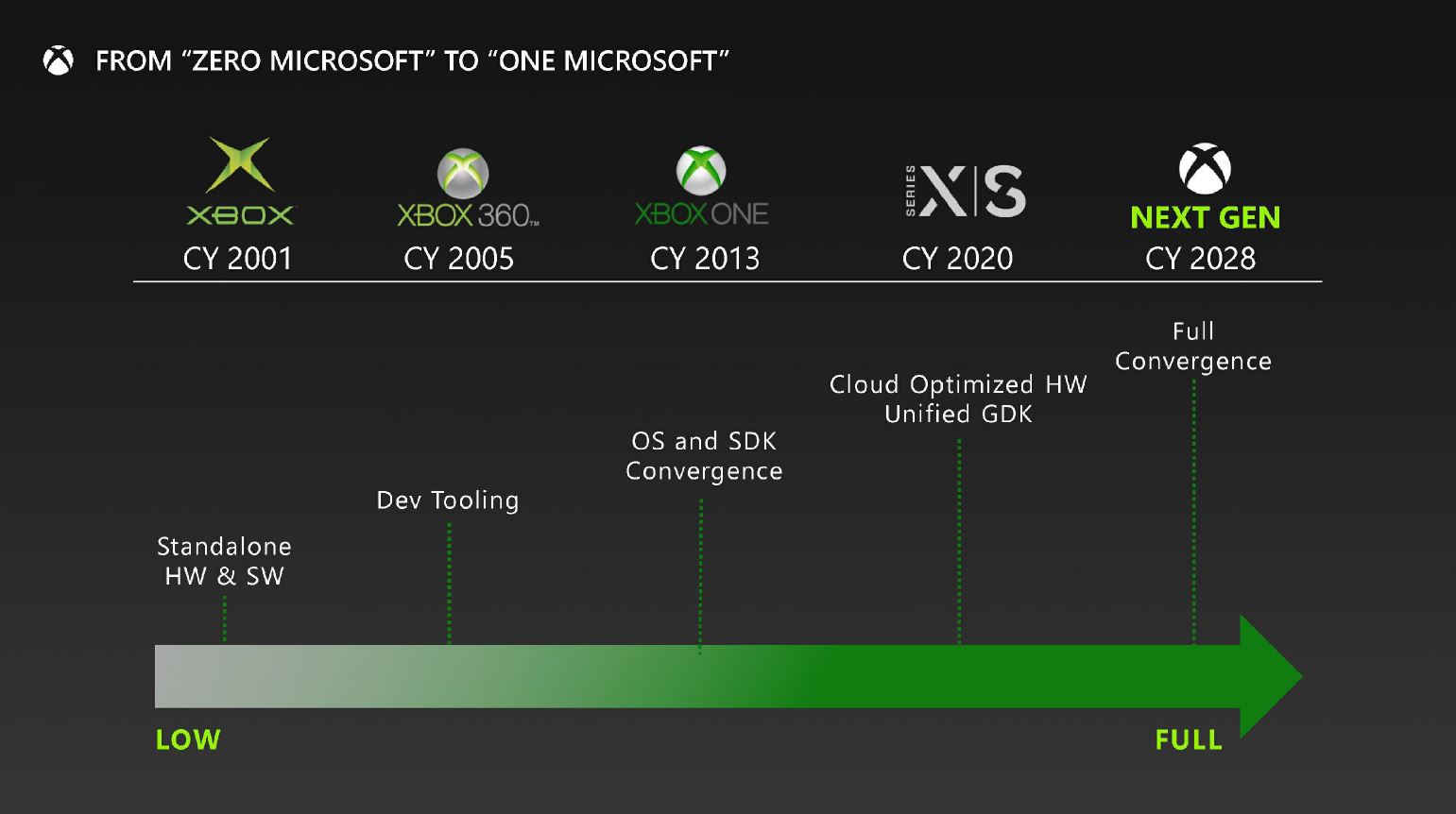 A cloud/client convergence?
One interesting aspect of Microsoft's next-gen Xbox is Microsoft's plans to utilise the power of client systems and the cloud to deliver stronger gaming experiences. This is an interesting prospect for Microsoft, but one that doesn't make a lot of sense for gamers. If gamers will need to rely on the cloud anyway, why have a client side console to begin with?
Microsoft has tried to combine the power of the cloud and console gaming with Xbox One, and this effort did not yield good results. While this could change with Microsoft's next Xbox, I personally hope that Microsoft's next Xbox does everything on the client side. Do we really need a hybrid client/cloud console?

Next-Gen Xbox Hardware Specifications
On the hardware side, Microsoft are currently considering the use of AMD's Zen 6 CPU core design or an ARM64 CPU core design. Either way, Microsoft are considering the use of a Big/Little CPU core design. On the GPU side, Microsoft are co-developing a Navi 5 (RDNA 5) based GPU from AMD. Additionally, Microsoft's next-generation Xbox will also feature a dedicated NPC (Neural Processing Unit) for AI. This unit will allow Microsoft to make greater use of machine learning technologies.
With the addition of an NPU, we can expect Microsoft to attempt to emulate Nvidia's AI technologies. This could include alternatives to DLSS Super Resolution, DLSS Frame Generation, and DLSS Ray Reconstruction. All of these technologies have the potential to make future Xbox games look better and run at higher framerates.
With these hardware upgrades, Microsoft will be bringing to the table next-generation DirectX raytracing support, machine learning based super resolution support, micropolygon rendering optimisations, and more. These are huge changes for Xbox, and these changes should enable a huge generational leap in gaming performance.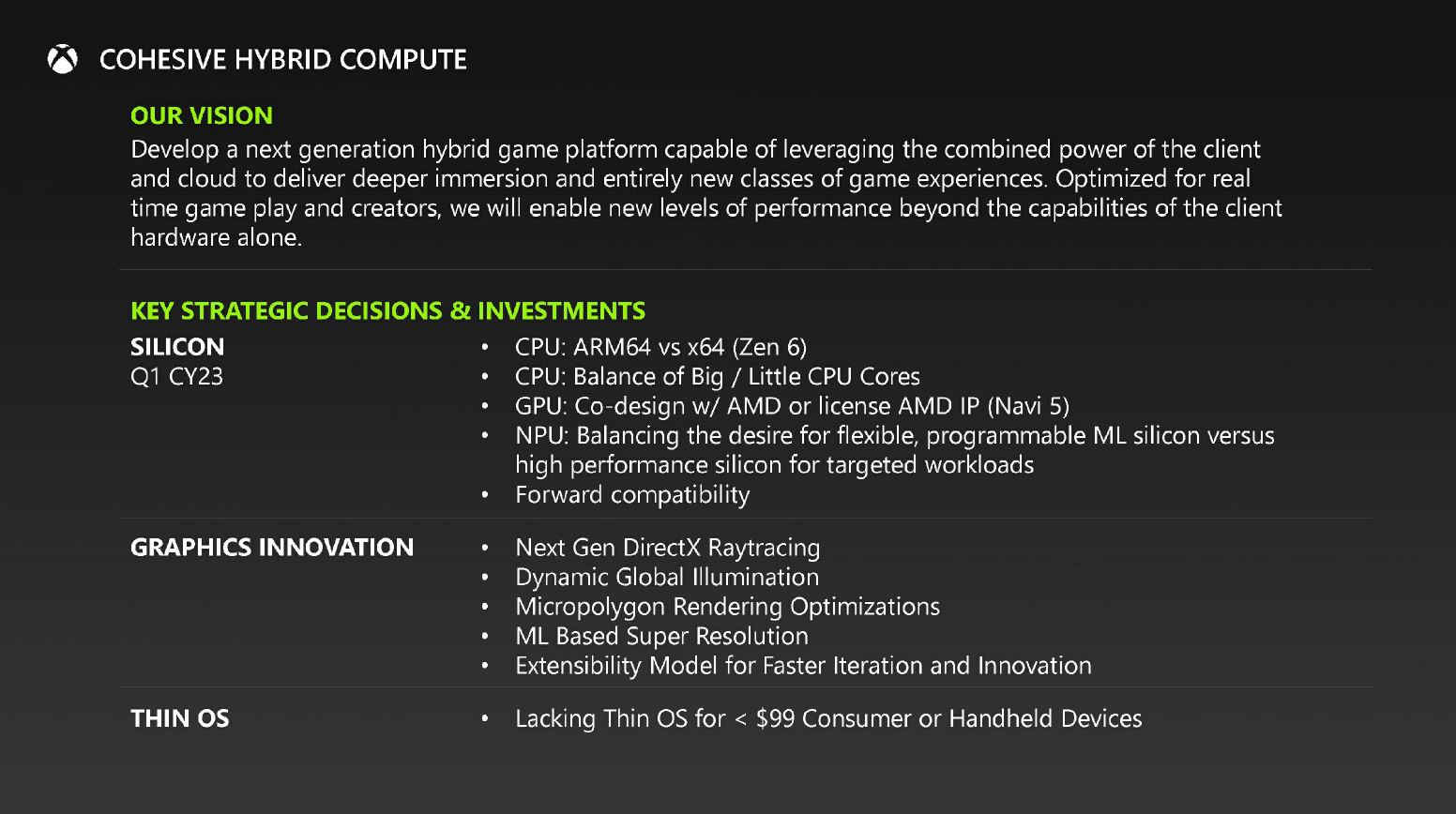 Microsoft's next-gen Xbox is due to launch in 2028. That said, Microsoft's timeline can change before then. Perhaps Microsoft will speed up their timetable it Sony are planning to launch a PS6 system at an earlier date. Alternatively, the system could be delayed if a new technological innovation is just around the corner.
With these leaked documents, it is clear that Xbox Series X/S will have a long shelf life. Don't expect to see an enhanced Xbox Series Z console anytime soon. Well, unless Microsoft decides to completely overhaul their console roadmap.
Alongside these Xbox hardware leaks, a full Bethesda gaming roadmap has leaked though these court documents. The Bethesda leak reveals several unannounced games, including an Oblivion remaster.
You can join the discussion for Microsoft's next-generation Xbox console plans on the OC3D Forums.