Up close with AMD's Radeon RX 7900 XT/XTX and XFX's RX 7900 XTX MERC 310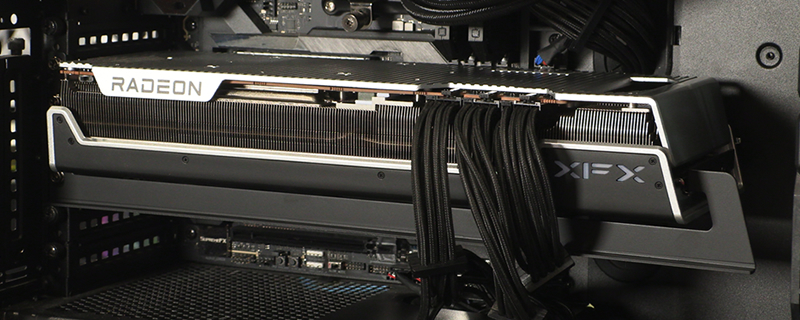 Video Overview
In the video below, you can have a look at AMD's reference RX 7900 XT and RX 7900 XTX designs alongside XFX's RX 7900 XTX MERC 310. If you prefer pictures, look below to see what we think of XFX's new Radeon flagship.
Meet XFX's new MERCÂ Â
The launch of RDNA 3 has given XFX an opportunity to add some new graphics cards to their Speedster series, and today we have gotten the opportunity to look at the company's RX 7900 XTX Speedster MERC 310. Now that the box is here, it's time to open it. Â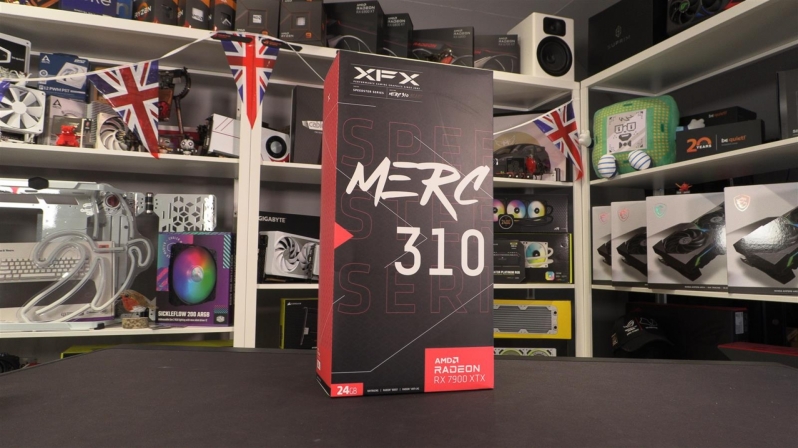 With their RX 7900 XTX Speedster MERC 310, XFX has included a GPU support with their graphics card to keep the GPU rigidly installed within your case. This is a great addition for anyone who moves their PC from room-to-room semi-frequently, or plans to travel with their PC to a LAN even or anywhere else.Â
If you want the peace of mind that a GPU support bracket can provide, XFX has a great option with their RX 7900 XTX MERC 310.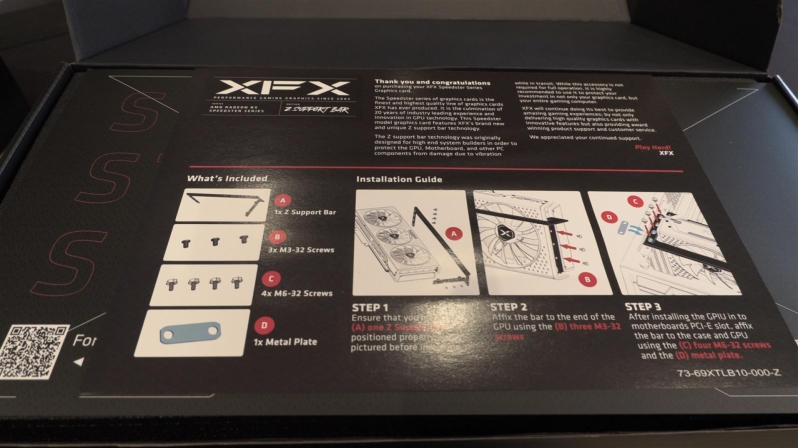 XFX's RX 7900 XTX MERC 310 is a graphics card that is visually striking, offering gamers a simple black/silver design that is somewhat reminiscent of classic American cars. This GPU does not have an insane number of RGB lights or an overly angular or aggressive heatsink shroud. XFX has opted for something that is neat and elegant, and we love it.Â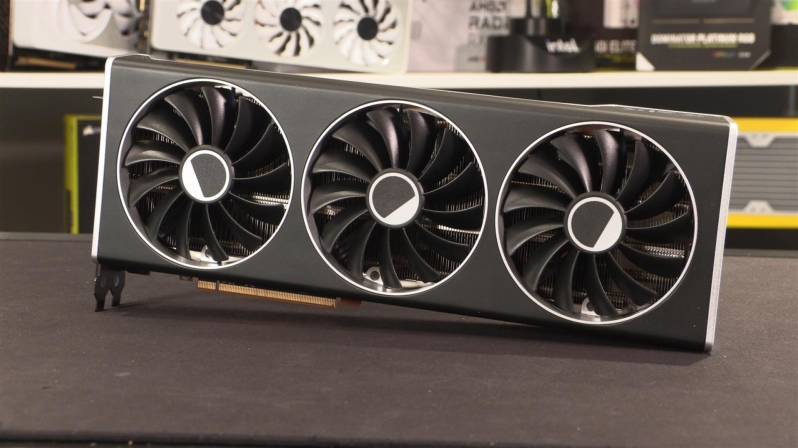 At the rear of the RX 7900 XTX MERC 310 we have a large metal backplate that is designed to offer users a lot of surface area and room for airflow. It is clear that XFX has designed this backplate to act as a proper heatsink, unlike other manufacturers who opt to mostly use thin sheets of mostly flat metal. This backplate is rigid and robust, and its design should allow it to dissipate a lot of heat.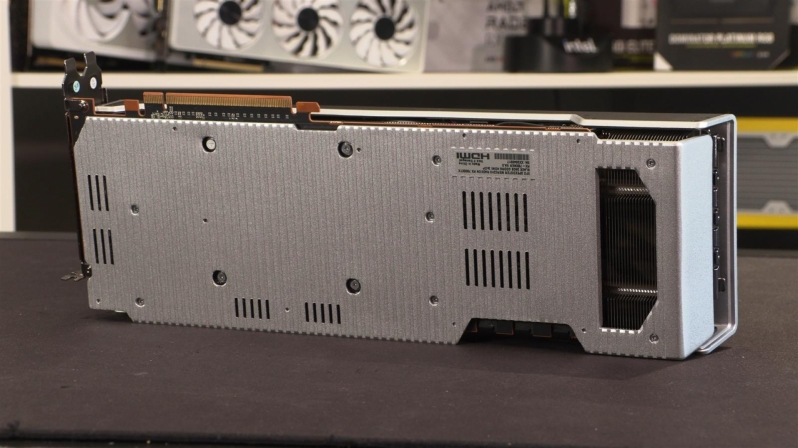 With three 8-pin PCIe power connectors, XFX's RX 7900 XTX should be able to draw more power than AMD's reference/MBA models. This could open the door to higher GPU overclocks, which is great news for those who want more performance from their cards. Â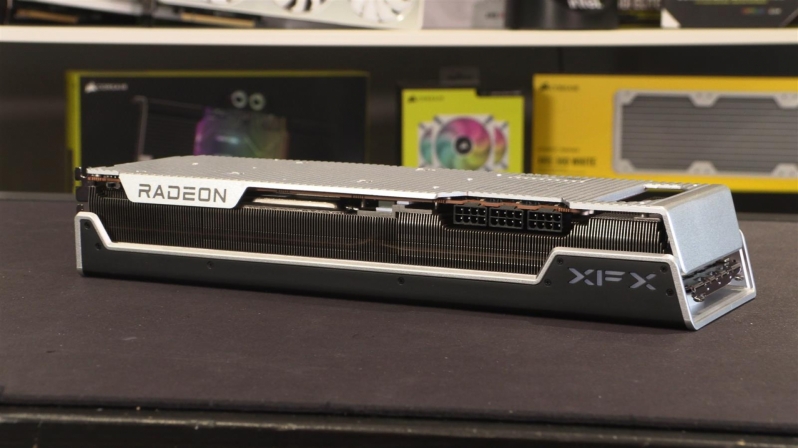 Unlike AMD's MBA designs, XFX has opted to give users three DisplayPort 2.1 ports and a single HDMI 2.1 connection with their RX 7900 XTX MERC 310 graphics card. No USB Type-C connection to be seen. The good news here is that barely any displays use USB Type-C connections, making the extra DisplayPort a useful add-on for users of multi-monitor setups. Â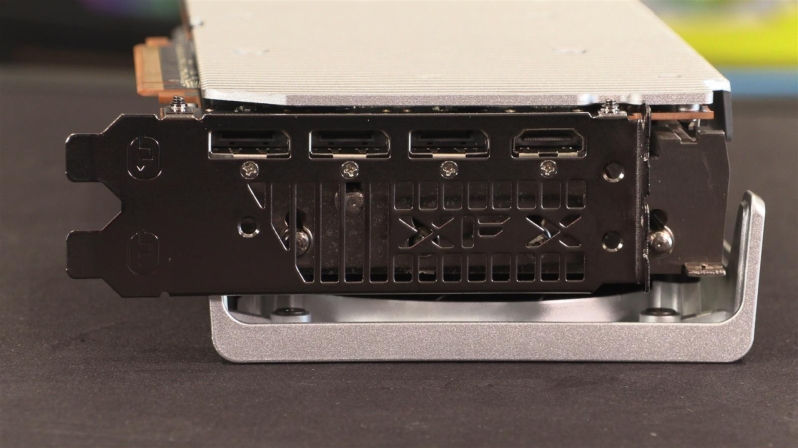 Below we can see a BIOS switch on XFX's Radeon RX 7900 XTX graphics card. At this time we cannot comment on what this switch does, but you can likely guess what its purpose is if you are familiar with high-end GPUs. Â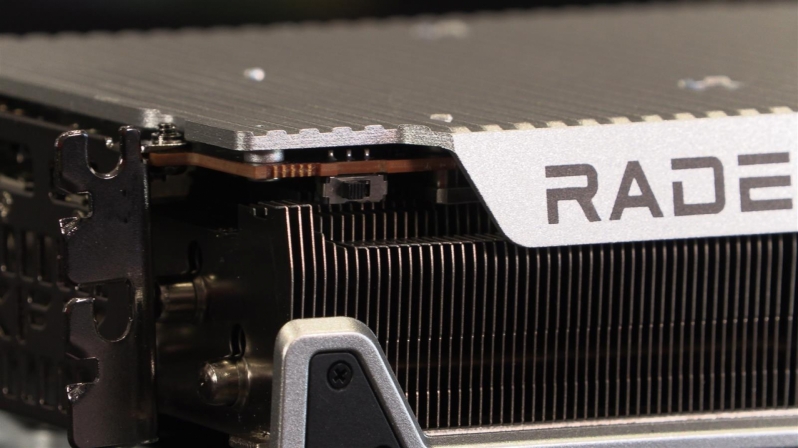 When switched on, XFX's RX 7900 XTX Speedster MERC 310 is a graphics card that is simple and elegantly designed. It looks great in our GPU test system and the only lighting that the GPU uses is on its XFX logo, which is illuminated in white.  Â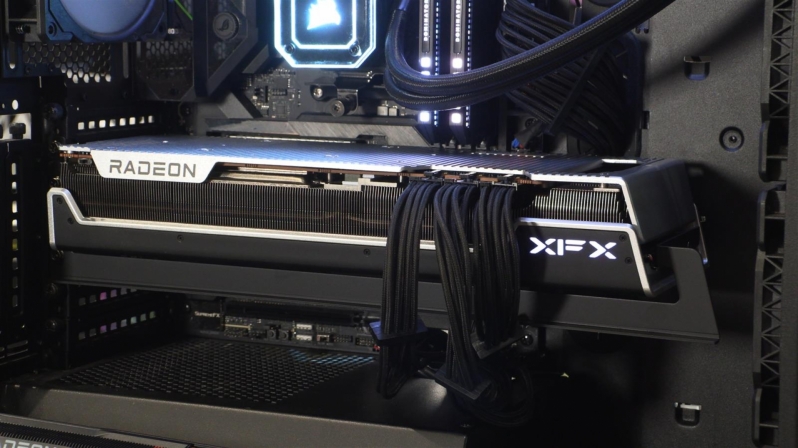 You can join the discussion on AMD's RX 7900 XT and RX 7900 XTX graphics cards on the OC3D Forums. Â