Intel's next-generation Raptor Lake CPUs will reportedly support both DDR4 and DDR5 memory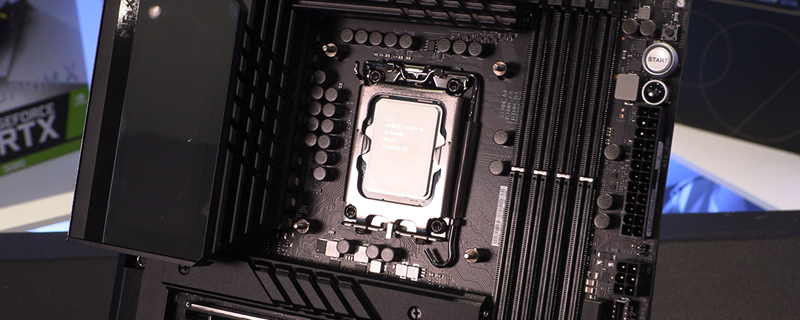 Raptor Lake will reportedly follow Alder Lake's approach to DDR5/DDR4 memory support
Alder Lake may have just launched, but that's not stopping analysts from discussing what comes next. Following Alder Lake will be Raptor Lake, Intel's 2nd Generation hybrid x86 CPU architecture, and it looks like Raptor Lake will support both DDR4 and DDR5 memory. 
Raptor Lake is due to launch in late 2022, arriving as Intel's second series o LGA1700 processors and Intel's second series of client processors to support DDR5 memory. Z690 motherboards will presumably support Intel's 13th generation processors, though it remains unknown whether or not DDR4-based Z690 motherboards will support 13th generation Raptor Lake processors. 
Moore's Law is Dead, a popular hardware YouTuber, has reported that Intel's Raptor Lake processors will support DDR4 and DDR5 memory, following Alder Lake's footsteps. Assuming it launches in late 2022, Raptor Lake will release around the same time as AMD's Zen 4 series processors, making late 2022 a critical time for both companies in the ongoing x86 CPU wars. 

DDR4 Support Just Makes Sense for Raptor Lake
With Alder Lake and many Z690 motherboards supporting DDR4 memory, it just makes sense for Raptor Lake to support the older memory standard. DDR4 is currently more affordable, and DDR5 isn't expected to match DDR4's pricing until 2023, making DDR4 support a valuable add-on for Raptor Lake. 
 
DDR4-based Raptor lake motherboards should be cheaper than their DDR5-based counterparts, and DDR4 memory should remain more affordable than DDR5. Both of those factors make DDR4 memory support desirable for budget-conscious PC builders and OEMs. 
At this time, AMD has not confirmed whether or not their Zen 4 processors will support DDR4 memory. AMD's Zen 4 CPUs will be moving to a new CPU socket, and that CPU socket is known to support DDR5 memory. Whether or not AMD will use the same hybrid memory support model as Intel remains to be seen. Will AMD go all-in on DDR5, or will AMD support DDR4 and DDR5 on their Zen 4 Ryzen CPUs? We will just have to wait and see.
You can join the discussion on Raptor Lake's rumoured support for DDR4 memory on the OC3D Forums.