AMD clarifies FreeSync 2 HDR's display requirements following "controversy"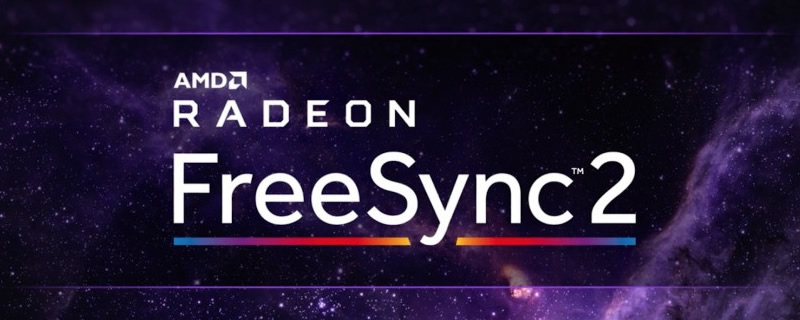 AMD clarifies FreeSync 2 HDR's display requirements
AMD has recently confirmed their plans to rebrand FreeSync 2 as FreeSync 2 HDR, spawning plenty of rumours and misinformation surrounding the display panel requirements of AMD's HDR variable refresh rate standard. Â
Lots of this misinformation was spread following PCPER's FreeSync Update livestream with AMD's Antal Tungler after FreeSync 2 HDR's hardware requirements were compared to VESA's DisplayHDR 600 standard and were referred to as being "similar". This comment led to many tech sites to take things a step further, calling them identical, causing further issues when, so-called, controversy erupted when readers found DisplayHDR 400 FreeSync 2 displays. Â
Â
AMD has since had to clear up a lot of this misinformation amongst the tech press, clarifying exactly what FreeSync 2 HDR is and how it differs from DisplayHDR. Long story short, AMD's FreeSync HDR standard is separate from VESA DisplayHDR 600, going beyond its specifications in some regards and below it in others.
AMD has made it clear that their "colour gamut, max brightness and contrast ratio set a higher bar than DisplayHDR 400″, which means that all FreeSync 2 displays can output more than 400 nits of brightness.Â
Below is AMD's full comment regarding their FreeSync 2 HDR "controversy", settings things straight regarding AMD's display requirements for FreeSync 2 certification.Â
Â
  The FreeSync 2 (now FreeSync 2 HDR) specifications were set almost a year before the VESA DisplayHDR standards were published. These two programs are separate and independent from each other.

When DisplayHDR 400 was defined, it was clear from the start that the FreeSync 2 requirements for color gamut, max brightness and contrast ratio set a higher bar than DisplayHDR 400. AMD is not lowering the bar for FreeSync 2 HDR to align with DisplayHDR 400. We're clarifying that a display that meets the requirements for DisplayHDR 600, or higher, could meet the color gamut, max brightness and contrast ratio requirements of FreeSync 2 HDR. FreeSync 2 HDR also has additional requirements for gaming and usability in areas not covered by VESA's DisplayHDR specifications.

We want to ensure at least 2x the perceivable color gamut and dynamic range than an SDR display as we stated from the initial announcement of the FreeSync 2 program. DisplayHDR 600 minimum specifications align with this objective, DisplayHDR 400 minimum specifications do not.

It is possible for a display to meet the FreeSync 2 HDR requirements but fail the DisplayHDR 600 minimums. Such a display may have the DisplayHDR 400 logo and the FreeSync 2 HDR logo, but it would be exceeding the minimum requirements of DisplayHDR 400.
It is possible for monitors to pass AMD's FreeSync 2 HDR certification and fail VESA's DisplayHDR 600 certification and vice-versa, with AMD confirming that their colour gamut requirements for FreeSync 2 HDR match VESA DisplayHDR 600's requirements. FreeSync 2 also has elements that are not covered by VESA DisplayHDR, like display latency and Variable Refresh Rate (VRR) capability.Â
People need to understand that FreeSync 2 HDR predates VESA DisplayHDR and that both standards are designed to cover very different segments of the monitor/TV market. These standards should never have been considered as interchangeable.
You can join the discussion on AMD's clarification of FreeSync 2's display requirements on the OC3D Forums. Â