ASRock showcases their crazy PG558KF 8K Gaming Display at Computex
ASRock's making an 8K Phantom Gaming display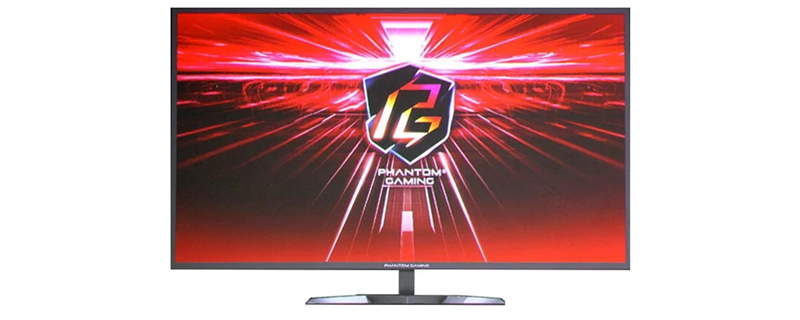 ASRock has revealed an 8K Phantom Gaming PC display
At Computex 2023, ASRock has revealed a new 55-inch Phantom Gaming display called the PG558KF, a large 8K IPS gaming screen that is designed to be used by both PC and console gamers.Â
The PG558KF is a 55-inch 60Hz 7680×4320 IPS display that is promoted as an HDR1000 screen with a 1200:1 contrast ratio. The screen will feature both HDMI 2.1 and DisplayPort 1.4 inputs, and has been listed as having a 750 nits typical brightness.
Currently, it is unknown how much this new 8K gaming display from ASRock will cost, or when it will be available.Â

  The PG558KF is a remarkable 55-inch display that boasts 8K UHD resolution and HDR1000 support. This cutting-edge monitor equips with upgraded gear and ready for the next generation of high-definition console and PC gaming. Â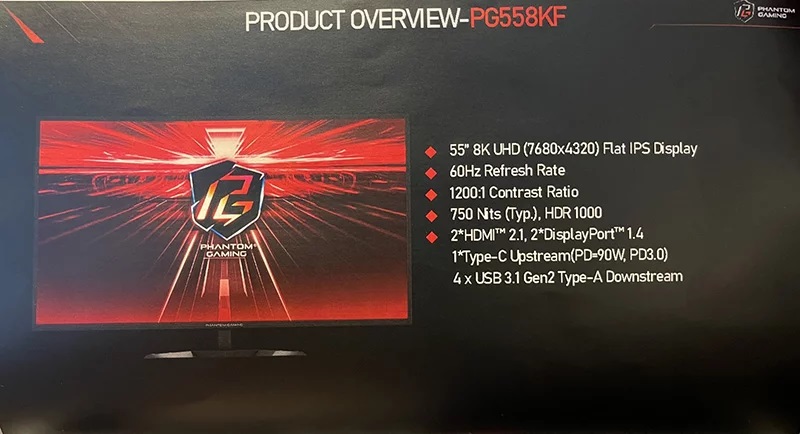 (Image from TFT Central)
According to TFT Central, ASRock's PG558KF display 252 local dimming zones, which is on the small side given the size of this 8K display. These local dimming zones will help to deliver higher contrast ratios when playing HDR content, though the small number of these local dimming zones will limit the feature's impact. 252 local dimming zones across an 8K display is nothing when compared to the per-pixel dimming capabilities of modern OLED screens. Â
You can join the discussion on ASRock's PG558K 8K Gaming Monitor on the OC3D Forums.