Killing Floor 2 PhysX Flex Effects Released!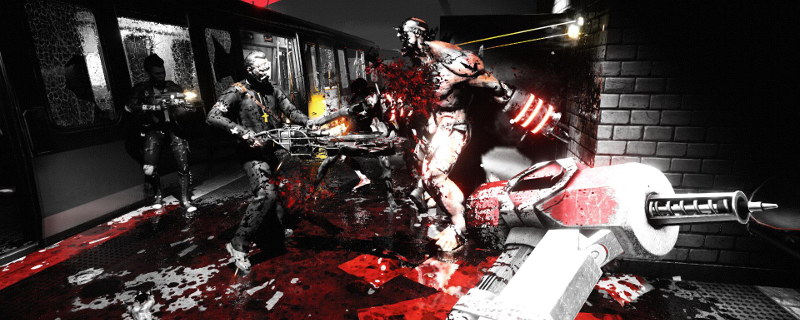 Killing Floor 2 PhysX Flex Effects Released!
Â
Killing Floor 2, the blood-soaked co-operative multiplayer shooter, has just got even better with the release of a massive game update. And included within is the first ever integration of PhysX Flex, a next-gen GPU-accelerated particle and physics toolset that enables game developers to create spectacular effects. In the case of Killing Floor 2, that means blood and guts everywhere, with physical interactions and the intermixing of blood and bile, greatly enhancing the game's chaotic action.
Â

Â
Best of all, you can try Killing Floor 2, and Flex, for free this weekend on Steam. All maps, weapons, and player-created mods are available to you, as are all the new features introduced by the "Incinerate 'N Detonate Update".
Â
Â
You can learn more about PhysX Flex, and see additional demonstrations of its prowess, here. To try Killing Floor 2 for free, head on over to Steam. While you're playing, make sure to enable ShadowPlay so you can upload those awesome Flex-powered, goretacular scenes that were previously impossible. And for optimum performance, and a SLI profile, install our latest driver.
Right now Killing Floor 2 is available on Steam Early Access for the price of £13.32.Â
Â
You can join the discussion on Killing Floor 2 and Nvidia PhysX Flex on the OC3D Forums.Â
Â
Killing Floor 2's PhysX Flex Effects have been released in the Incinerate 'N Detonate Update http://t.co/x5CXCyGpNY pic.twitter.com/mBvs8i8tB2

— OC3D (@OC3D) September 6, 2015