Nvidia delivers record Q1 financial results – 66% revenue growth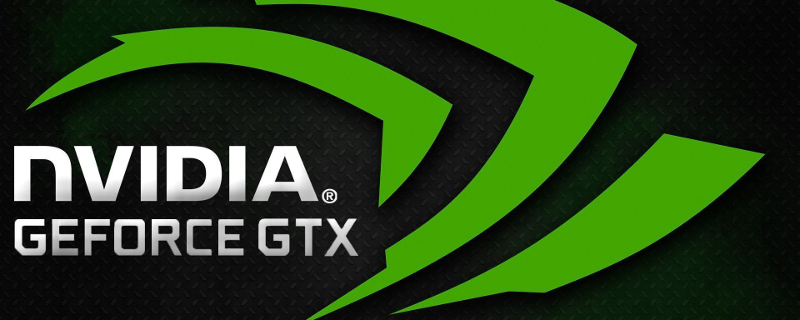 Nvidia delivers record Q1 financial results – 66% revenue growth
Nvidia has released their financial results for the first quarter of their 2019 fiscal year, posting record revenues of 3.21 billion, delivering the company a net income of $1,244 million.
To put this number into perspective, AMD's total revenue for Q1 2018 was $1.65 billion, which means that Nvidia has generated a net income that is 75% of AMD's total revenue, making AMD's net income of $121 million seem minuscule when compared to the GPU rival. Â
In Q1, Nvidia has been able to boost their gross margin to 64.5%, giving them a higher revenue than Intel. This significant as Intel owns fabrication facilities, whereas Nvidia needs to purchase fab space from the likes of TSMC and Samsung, a factor which should allow Intel to command higher margins. This margin growth is primarily due to Nvidia's growth in the Datacentre markets, though their increased GPU demand may have also been a factor.Â
Gaming remains as Nvidia's largest market, with Nvidia's mining revenue being split between Gaming and OEM/IP segments, with AIB GPUs (MSI, ASUS, Gigabyte etc) sitting in the gaming category while dedicated cryptocurrency miners sit in the OEM/IP category.
When compared to Q1 2018 (fiscal year), Nvidia has sold almost $700 million worth of additional graphics cards and generated nearly $300 million more from the Datacenter market, making up the bulk of Nvidia's revenue growth.    Â
 Â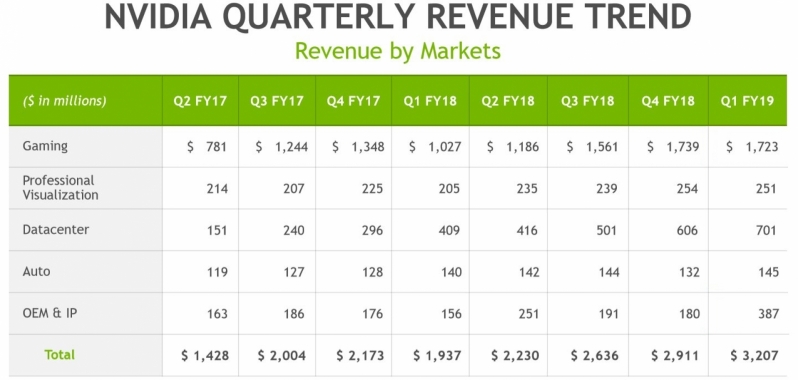 Â
Moving into Q2 Nvidia is set to generate less revenue, expecting to produce $3.10 billion plus or minus 2%, likely due to decreased interest in graphics cards from cryptocurrency miners.Â
In the table above we can see that Nvidia's datacenter revenue is almost as high as Nvidia's gaming revenue was in Q2 2017, with datacenter receiving a boost in quarterly revenue of over 4x since that date. This boost shows us exactly why Nvidia considers this market critical to their future success, though it remains a not-so-close second place to gaming by a factor of $1 billion.Â

You can join the discussion on Nvidia's Q1 quarterly financial results on the OC3D Forums.Â