ASML is on the read to creating next-generation EUV machines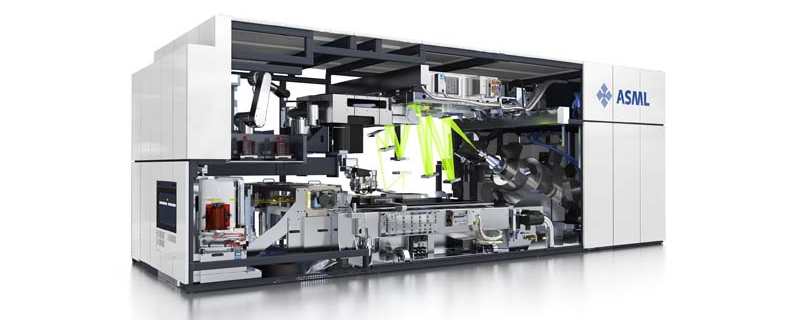 ASML is on the road to creating next-generation EUV machines
If you are into PC hardware, you may already know about companies like TSMC, GlobalFoundries, Samsung and Intel, all of which produce some of the modern CPU and graphics devices that power our gaming systems or workstations.
All of these companies are giants in the world of silicon lithography, but behind them stands companies like ASML, who create the bleeding edge technology that makes their leading-edge process nodes possible.
In the coming hardware generations, companies like TSMC and Samsung will be attempting to move towards EUV (Extreme UltraViolet) technology, which will enable them to create refined 7nm or smaller manufacturing technologies, which in turn will allow companies like AMD and Nvidia to continue pushing the envelope with their CPU and graphics hardware.   
Today's EUV machines from ASML are capable of delivering 250W of light, with higher wattage machines being required to create EUV silicon at a faster rate. The source power of these machines is indicative of the number of photons that can be exposed to silicon in a given amount of time, which means that higher wattage units will be able to finish its work on a silicon wafer at a faster rate, speeding up production.     
Spectrum has reported that ASML now has gotten a machine with an EUV source power of 410W running in their labs, acting as the potential basis for the company's next-generation EUV machinery. At this time their 410W machine is not capable of chip production, though it is no doubt a major step towards the company's EUV milestones.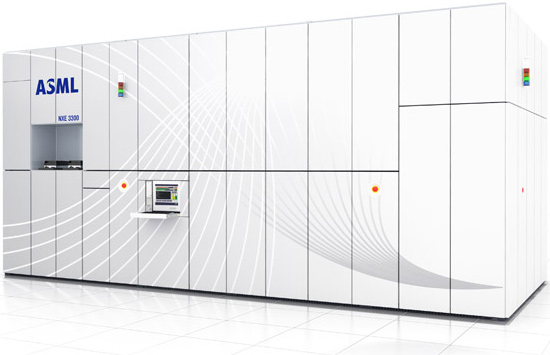 Earlier this year, Globalfoundries exited the leading edge lithography market, placing their 7nm plans on hold while removing their need for high-end EUV machinery, resulting in a substantial loss of business for ASML. Recent fires at a supplier have also delayed some of 2019's EUV deliveries, placing ASML in a sub-optimal position. 
With their 7nm+ process node, TSMC plans to add EUV technology to their leading edge 7nm lithography node, simplifying several production elements while also delivering moderate increases to both silicon density and product performance. EUV technology will have a larger role to play in future 5nm or smaller process nodes. 
You can join the discussion on ASML's next-generation EUV machinery on the OC3D Forums.