Esports Racer Beats Two Racing Champions in Real-World Races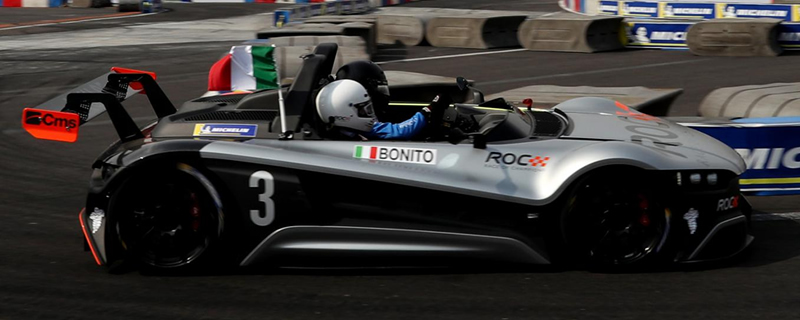 Esports Racer Beats Two Racing Champions in Real-World Races
Can skills gains though video games translate to real-world situations? While in most cases the answer is no, the world of racing seems to be a notable exception, with esports racing champions transitioning over to real-world vehicles with great success. 
Last week, 23-year-old Enzo Bonito showcased his racing prowess at the Foro Sol Stadium, challenging top tier racers at the "Race of Champions" (ROC) event, which pits top-tier drivers from all motorsport disciplines in head-to-head matches. Starting in 2018, the event began to allow esports racers to enter the competition, accepting the skills that can be developed within racing sims as legitimate in real-life racing scenarios. 
Now, this doesn't mean your skills with a gamepad or keyboard will translate to real-world vehicles, but it does mean that racers using physical steering wheels, pedals and other high-end simulation equipment can hone their racing skills in a way that can be transferred to real-world motorsports. This makes "sim racing"/"virtual motorsports" a new potential starting point for professional drivers. 
While driving the same vehicle, a Vuhl 05 ROC Edition 2019, Enzo Bonito managed to beat Lucas di Grassi, a former F1 (now FE) driver, in a real-world race, surprising the commentators at the ROC Nations Cup. A video showcasing the race is available to view below. 
 
The following day, Enzo Bonito also managed to best Ryan Hunter-Reay, a three-time Indy 500 winner, in another 1-on-1 match, proving that his win against Lucas di Grassi was no fluke. 
Enzo Benito's performance at the ROC Nations Cup proves that the world of racing esports can produce real-world champions, opening the world of racing to a wider number of drivers while further legitimising the world of esports. In the case of Bonito, all those hours of gaming were worth it. 
You can join the discussion on Esports Racer Enzo Benito besting two motorsport champions in real-world races on the OC3D Forums.