Alan Wake 2's PC system requirements have landed, and it is extremely GPU-heavy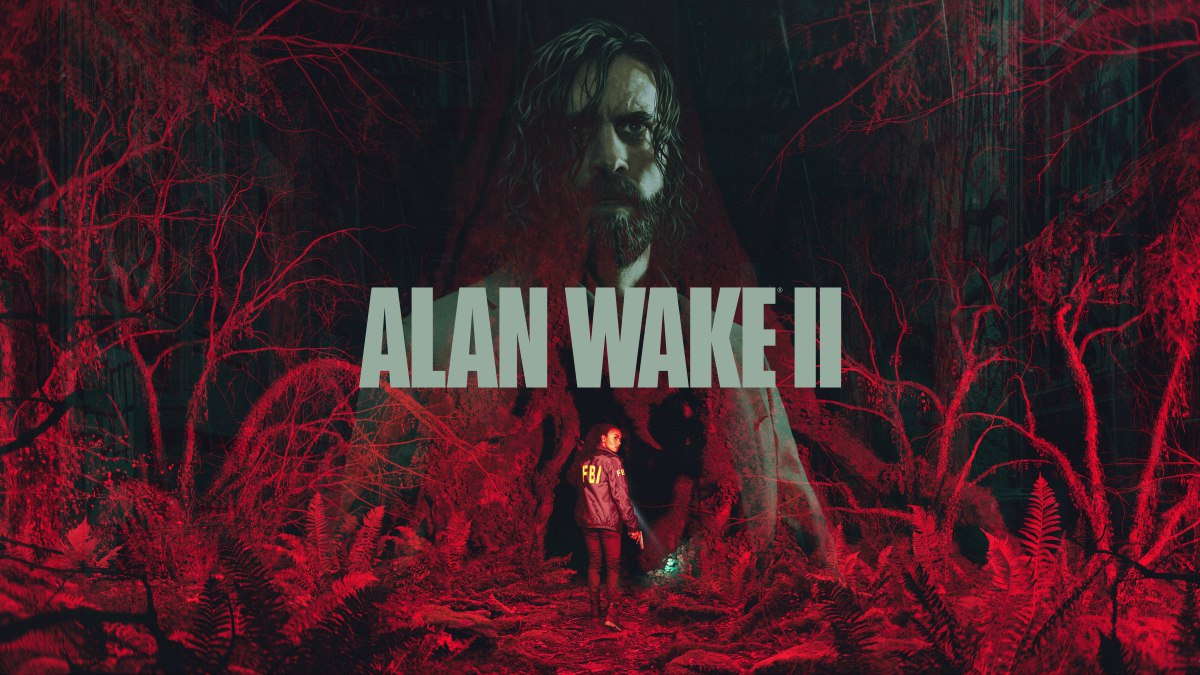 Alan Wake II's system requirements demand upscaling and SSD storage
Remedy has released their PC system requirements for Alan Wake 2, and they are high. At all quality levels, the game asks PC gamers to enable DLSS or FSR 2, and the game requires SSD storage. Alan Wake II is going to be a demanding game on PC, just like Control before it.
Alan Wake II is set to be one of the best looking PC games of 2023. Nvidia have started bundling the game with their high-end RTX 40 series graphics cards. These GPUs are capable of playing Alan Wake II with path tracing enabled, thanks to the power of Nvidia's DLSS and frame generation technologies.
Like Control, Alan Wake 2 will be an Nvidia showcase on PC. The game will make heavy use of ray tracing at its highest settings, and utilise all of Nvidia's latest technologies. This includes DLSS 3.5 Ray Reconstruction.
Even when using Alan Wake II's low graphical settings, we expect the game to look great on PC. If Control was anything to go by, the game offered pleasing visuals on PC at all quality levels. While Ultra will obviously look better than low, that doesn't mean that low will not look good in its own right.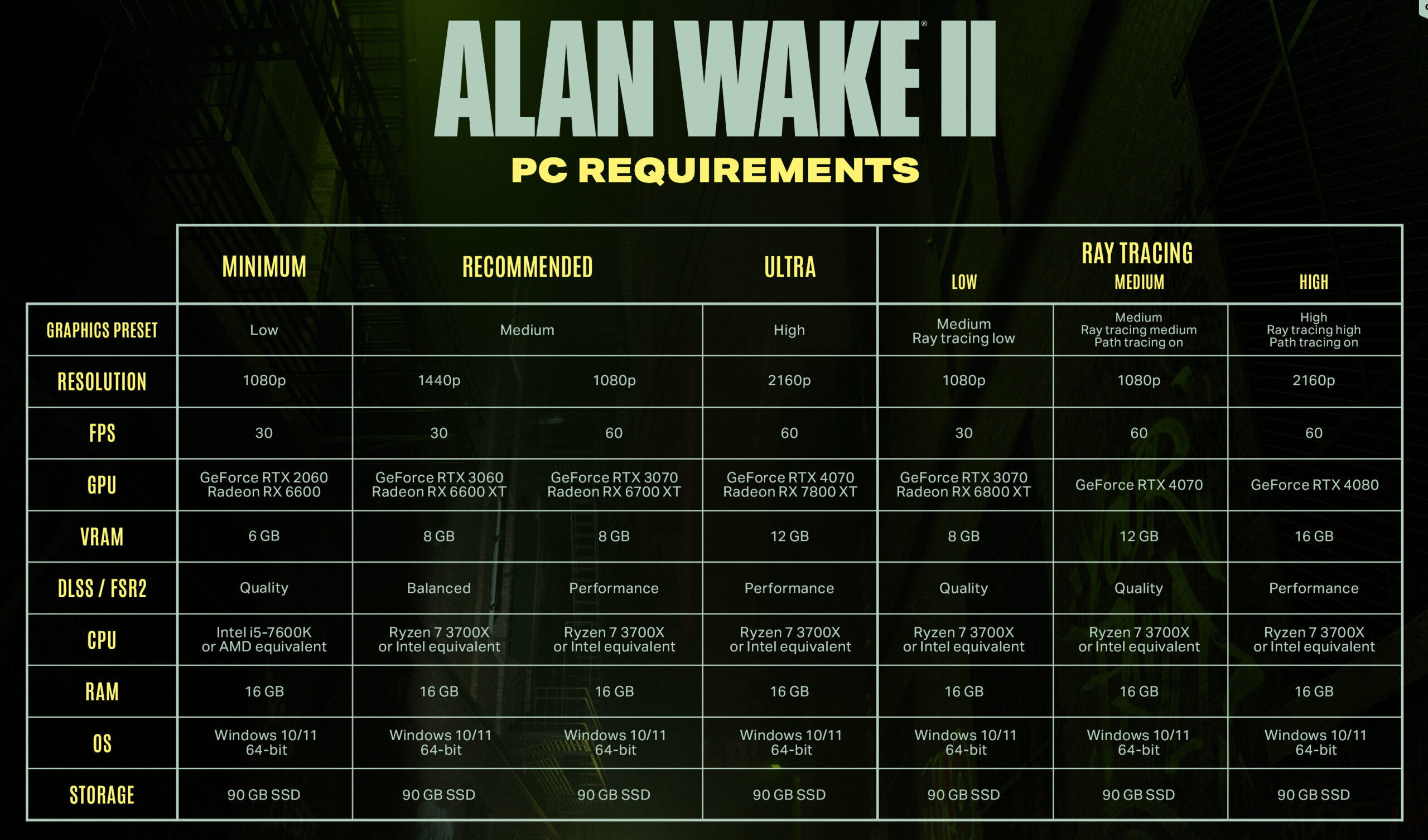 At a minimum, PC gamers are asked to have an RTX 2060 or an RX 6600 graphics card to run Alan Wake II at 1080p 30 FPS low settings. This is with DLSS or FSR 2 set to quality mode. Those are high minimum requirements, especially got 1080p 30FPS gameplay.
Alan Wake 2 is launching on PC on October 27th. The game will be launching exclusively on the Epic Games Store on PC. Alan Wake II will also be coming to consoles on PS5 and Xbox Series X/S.
You can join the discussion on Alan Wake II's PC system requirements on the OC3D Forums.