Back 4 Blood receives recommended PC requirements for the game's open beta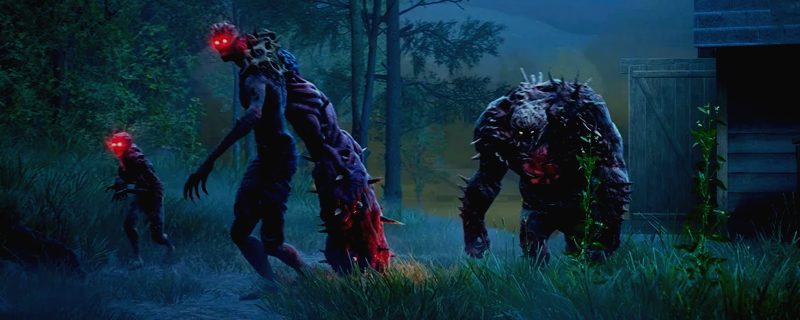 Back 4 Blood receives recommended PC requirements for the game's open beta
Back 4 Blood's Open Beta will begin on August 12th, starting on Steam at noon PDT (8 PM BST) and end on August 16th at noon PDT (8 PM BST). During this time, all PC gamers will be able to play the highly anticipated co-op shooter. 
Two modes will be playable during this beta, a PvE survivor mode and a PvP Swarm mode. In Survival mode, teams of four players will fight against a horde of infected monsters called Ridden, and in Swarm mode, players will be able to play the game alongside their friends or against them. 
On PC, Turtle Rock Studios has confirmed that Back 4 Blood will feature support for uncapped framerates, ultrawide monitors, multi-monitor setups, variable refresh rate technologies like G-Sync. The game will also feature DLSS on PC, a feature that is exclusive to Nvidia RTX users. Cross-play will be available to allow gamers to play together regardless of their platform. 

Turtle Rock Studios has also revealed Back 4 Blood's Beta system requirements. Finalised system requirements will be released before Back 4 Blood's October 12th launch, though they are expected to be similar to today's beta system requirements. 
Back 4 Blood is a DirectX 11 title, and to play the game, Turtle Rock studio recommends processors equal to or stronger than AMD's Ryzen 7 1800X and Intel's i5-8400. 12GB of system memory are recommended, as is 25GB of SSD storage. 
GPU-wise, Turtle Rock Studios recommends AMD's RX 590 graphics card and Nvidia's GTX 970. Neither of these graphics cards is overly high-end by today's standards, which is great news given today's ongoing GPU shortage.   

Open Beta Recommended PC Specs
– CPU – Intel Core i5-8400 or AMD Ryzen 7 1800X
– GPU – GeForce GTX 970 or Radeon RX 590
– RAM – 12GB
– STORAGE – 25GB SSD
– OS WINDOWS 10 – 64-bit
– DX – DIRECTX 11
On PC, Back 4 Blood will be available through Steam, the Epic Games Store and the Microsoft Store. On PC and Xbox One/Series X/S Back 4 Blood will also be available through Xbox Game Pass, Microsoft's gaming subscription service. Back 4 Blood will also be available on PlayStation 4 and PlayStation 5. 
You can join the discussion on Back 4 Blood's beta PC system requirements on the OC3D Forums.