Bohemia Interactive showcases their next-gen Enfusion Engine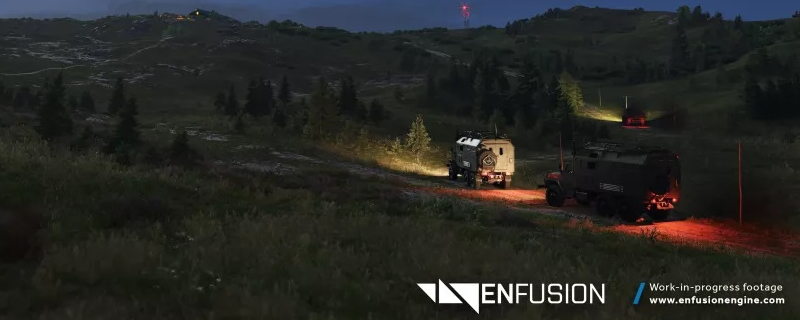 Bohemia Interactive's officially revealed their new Enfusion Engine
Bohemia Interactive, the developer behind DayZ and the Arma franchise, has officially revealed their next-generation Enfusion game engine, which is due to become the "heart and the technological backbone of everything you will see, hear, and experience in our [their] upcoming games."
With their new Enfusion website and video reveal, Bohemia Interactive have showcased some of the technological capabilities of the engine, confirming that the engine will support high core count processors and will support the DirectX 12 API.
Bohemia Interactive games are typically designed with strong simulation systems, delivering gamers complex gameplay with steep hardware requirements. With Enfusion, Bohemia Interactive wants to take things to the next level, offering capabilities that will push high-end gaming systems to their limits. On their website, Bohemia Interactive has stated that "We want your 16-core PC Master Race builds to sweat". Thankfully, the engine will is also designed to be scalable enough "to make sure everyone can enjoy their content across various builds and console generations."

With their Enfusion engine, Bohemia Interactive plans to support consoles with its future games, which makes sense following the success of DayZ. Regarding consoles, Bohemia Interactive has this to say.Â
  They don't have to [release on console] but they can, as the engine runs on PC, PlayStation, and Xbox. Enfusion-built games don't have to be 'ported' and can be developed for all three platforms at the same time while sharing a common code base and assets.
Enfusion is an engine that is designed with modding in mind, supporting asset creation using programs like Blender and dedicated modding tools for gamers to exploit. Players should be able to "discover mods directly in-game" with Enfusion engine games, suggesting that future Bohemia Interactive games will have a built-in modders workshop.Â
You can join the discussion on Bohemia Interactive's Enfusion game engine on the OC3D Forums.Â