Counter Strike 2 is now available for free on Steam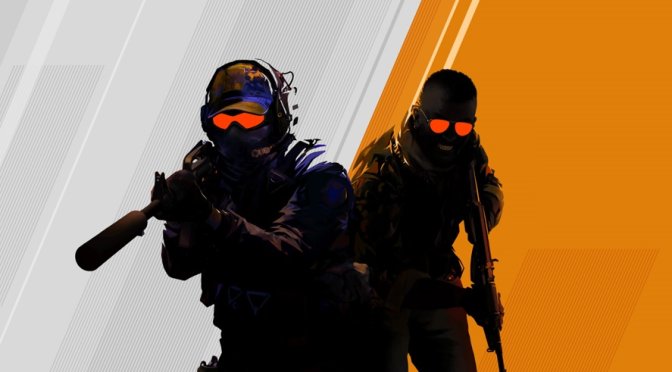 Counter Strike 2 is here, and you can play it for free on Steam
After an extensive testing period, Valve has officially released Counter-Strike 2 (CS2) on Steam. This game is a free upgrade for Counter-Strike: Global Offensive (CS:GO), and it is free to play now on PC through Steam.
Valve has launched Counter-Strike 2 for Windows PCs and Linux. This includes official Steam Deck support. CS2 has launched with an overhauled Source 2 engine and features many innovations that promise to give gamers a better gaming experience. These include tick-rate independent gameplay, improved visuals, smoother animations, and dynamic smoke grenades.
For over two decades, Counter-Strike has offered an elite competitive experience, one shaped by millions of players from across the globe. And now the next chapter in the CS story is about to begin. This is Counter-Strike 2.

A free upgrade to CS:GO, Counter-Strike 2 marks the largest technical leap in Counter-Strike's history. Built on the Source 2 engine, Counter-Strike 2 is modernized with realistic physically-based rendering, state of the art networking, and upgraded Community Workshop tools.
CS2 has launched after months of testing, where Valve received feedback from both casual players and professional gamers alike. Valve has released a tonne of CS2 updates ahead of the game's official launch, which hopefully means that the game should be relatively issue-free now that the game has launched.
In addition to the classic objective-focused gameplay that Counter-Strike pioneered in 1999, CS2 features:

All-new CS Ratings with the updated Premier mode
Global and Regional leaderboards
Upgraded and overhauled maps
Game-changing dynamic smoke grenades
Tick-rate-independent gameplay
Redesigned visual effects and audio
All items from CS:GO moving forward to CS2
PC System Requirements
Like its predecessor, CS2 is designed to be easy to run on PC. All PC gamers need is a graphics card with at least 1GB of VRAM, and a CPU with 4 capable cores. These system requirements are exceptionally low by today's standards, but they make sense given Valve's desire to appeal to the largest playerbase possible with Counter-Strike 2.
MINIMUM:
OS: Windows 10
Processor: 4 hardware CPU threads – Intel Core i5 750 or higher
Memory: 8 GB RAM
Graphics: Video card must be 1 GB or more and should be a DirectX 11-compatible with support for Shader Model 5.0
DirectX: Version 11
Storage: 85 GB available space
You can join the discussion on Counter-Strike 2 launching on PC on the OC3D Forums.