DLSS and Ray Tracing are coming to DOOM Eternal this month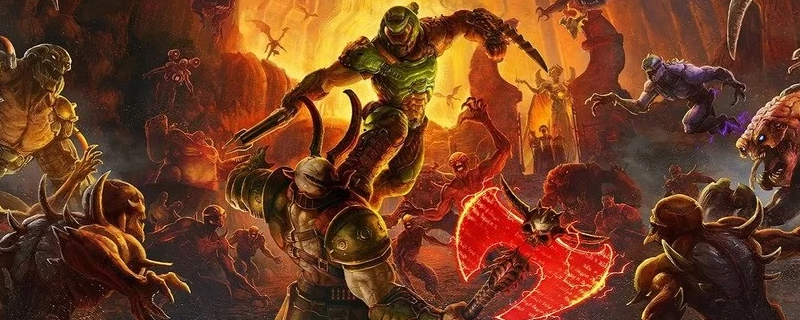 DLSS and Ray Tracing are coming to DOOM Eternal this month
id Software and Nvidia have confirmed that Ray Tracing and DLSS are coming to DOOM Eternal, taking the game's image quality to the next level using the latest Vulkan API ray tracing extensions.Â
Ray Tracing is coming to DOOM Eternal in the form of ray-traced reflections, a feature that will look great in areas with lots of metallic objects, puddles, glass and polished surfaces. With DLSS, Nvidia RTX users should be able to play DOOM Eternal with ray tracing and boosted performance.Â
DOOM Eternal's RTX update will be releasing this month, with Nvidia confirming that the update will be "coming this June". We hope to have a look at DOOM Eternal's ray tracing update when it becomes available on PC.Â
Below is a comment on DOOM Eternal's RTX patch from id Software's Studio Director, Marty Stratton.Â
Â
  DOOM Eternal was built to deliver the very best in engaging first-person-shooter gameplay, stunning visuals and uncompromising performance. With the addition of ray tracing to idTech and support for NVIDIA DLSS, we're pushing the engine in exciting new ways and we can't wait for GeForce RTX gamers to experience it.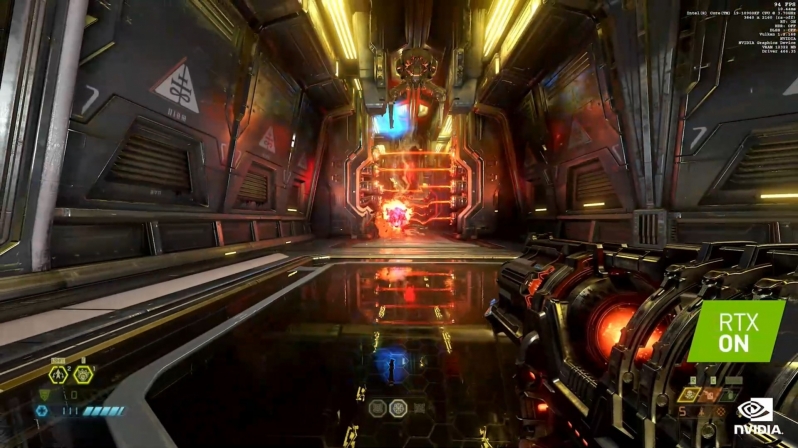 This DOOM Eternal news coincides with the reveal of Nvidia's RTX 3080 Ti and RTX 3070 Ti graphics cards, and the confirmation that DLSS is coming to Red Dead Redemption 2.Â
You can watch Nvidia's DOOM Eternal RTX trailer here. We would embed it, but Nvidia has age-restricted this video on YouTube.Â
You can join the discussion on DOOM Eternal gaining support for ray tracing and DLSS on the OC3D Forums.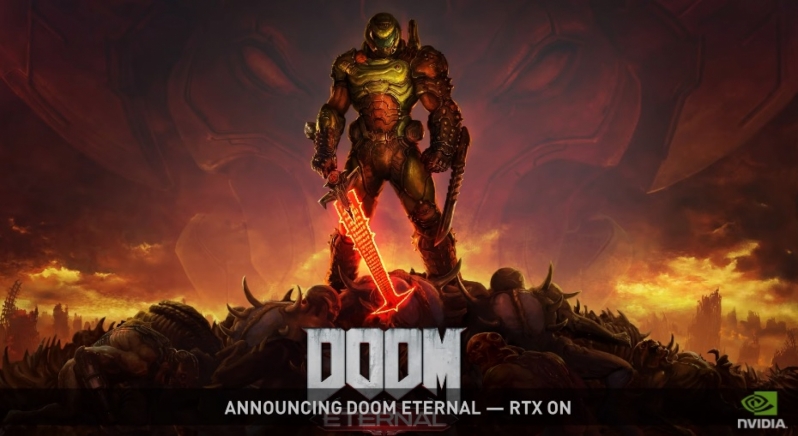 Â