Nvidia releases Stunning RTX trailer for indie shooter Bright Memory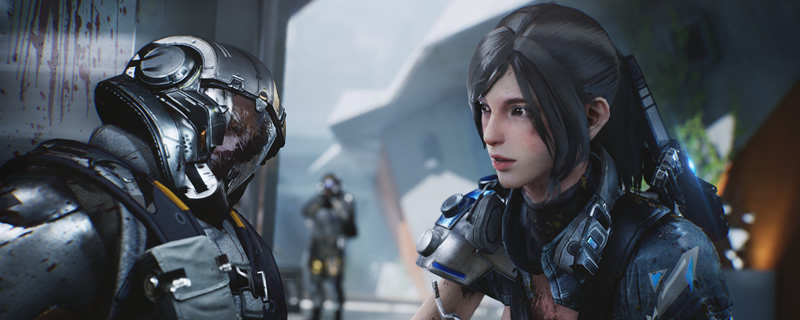 Nvidia releases Stunning RTX trailer for indie shooter Bright Memory
Nvidia's keen to get real-time raytracing into PC games, pushing the gaming market in a direction which highlights the company's RTX hardware. At the time of writing, Nvidia is the only GPU maker that offers support for hardware-accelerated raytracing, and with this feature, Nvidia hopes the push its advantage over its rivals.Â
The only problem with Nvidia's raytracing ambitions is that barely any games support the feature. Now, Nvidia is targetting smaller games with its RTX branding, hoping to release a larger volume of RTX enabled titles to wow gaming audiences.Â
Today, Nvidia has released an "exclusive RTX trailer" for Bright Memory, a first-person shooter, hack and slash title from Chinese indie developer FYQD Studio. Within this trailer support for real-time raytraced reflections is used to great effect, presenting visuals which are a lot more pleasing than the game with RTX off.Â
Bright Memory was released on Steam Early Access on January 12th, 2019. The game uses Epic Games' Unreal Engine 4 and so far, episode 1 for the game has been released. At this time it is unknown when support for Nvidia RTX raytracing will be added to the game. We have reached out to FYQD Studio, who stated that the "RTX version will be released in about 2 months".
 Â
  Bright Memory is a first-person action shooting game, the players can control different styles of special abilities and create a set of gorgeous combos with a combination of skills. It tells an adventure story of Shelia of Natural Science Research Organization (SRO)
Right now, Bright Memory is available on Steam for £3.68 (with a 29% discount).
You can join the discussion on Nvidia's stunning RTX trailer for Bright Memory on the OC3D Forums.Â