Sledgehammer Games has brought Dedicated Servers to Call of Duty: WWII on all platforms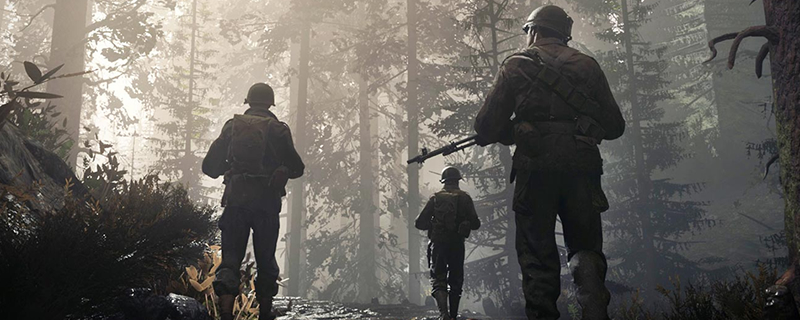 Sledgehammer Games has brought Dedicated Servers to Call of Duty: WWII on all platforms
Since launch, Sledgehammer Games has been working hard to fix Call of Duty: WWII's multiplayer components, with the developers rolling out dedicated servers for the game globally on all platforms over the past two days.
A large PC update for the title has also been released to fix several of the game's PC-specific issues, improving the game's networking capabilities, fixing FOV related issues and potential FPS locking bugs. Several weapons have also received BUFFs and NERFs to improve online balance.  Â
Sledgehammer is also working to clamp down further on cheaters and hackers, prompting players to use the game's report features as that suspected cheaters can be investigated and banned if necessary. Â
Welcome to our Game Update! It's been great seeing all the feedback you're providing for our game! Thank you for taking the time to do so. We've been tracking issues here on Steam as they arise on our end and have pushed an update to address some of your top concerns.

First and foremost – cheating. Cheaters and hackers create a plethora of issues in-game and ruin the overall experience for everyone. We are committed to banning those who exploit the game to gain advantage over other players. However, you all are integral to our process, and we appreciate your help. Please utilize the in-game reporting feature for suspected cheating.

Here's how to report a player: Go to the Social tab, select the player you suspect is cheating, and then the option to "Report Player" and select the issue you'd like to report.
Â
 Â
Call of Duty: WWII is the most popular release the series has had in recent years, though it remains to be seen whether or not the game will have lasting appeal. Microtransactions will be coming to the game later this month, with the "feature" being delayed temporarily until the game's server issues were resolved.Â

Our performance review for Call of Duty: WWII's PC version here.
You can join the discussion on Call of Duty: WWII reintroducing dedicated servers on the OC3D Forums.Â