WD Introduces Multi-system Compatible 4TB NAS
WD Introduces Multi-system Compatible 4TB NAS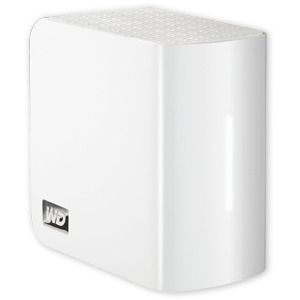 High-performance storage manufacturer Western Digital (WD) today unveiled its newest offering – the 4TB My Book World Edition II NAS device. The 4TB storage solution is fully compatible with PCs, PS3 and Xbox and offers industry leading features.
Network Attached Storage (NAS) solutions have slowly moved on from being business-only applications to find wide usage in personal and home networks too. Through its My Book World Edition II NAS, WD hopes to capture a major portion of this fast growing market.
"Families have more and more digital media like movies, photos and music to store, share and protect. Having two drives inside the My Book World Edition II network storage system, instantaneously and automatically duplicating data, offers consumers the peace of mind of double safe, real-time protection of their valuable content," said Dale Pistilli, vice president of marketing for WD's branded products group. "Families can relax knowing their valuable media is backed up while enjoying the ability to stream their content to a plethora of different devices from PCs and Macs to PS3s, Xbox 360s and the latest connected TVs."
The RAID 1 based NAS solution features dual drives that are mirrored for extra safety of data stored. Each drive carries 2TB storage capacity, with one drive acting as usable storage while the other mirrors it for data redundancy. In the event of the main storage failing, the mirror drive ensures user data is safe and available.
WD is shipping the NAS with pre-installed backup software that continuously backs up data from computers on the network. Designed for use as a media and data server, the My Book World Edition II works smoothly with PCs and Macs and is just as compatible with other DLNA players including the PS3 and the Xbox 360.
Already available at select retailers and WD's online store, the 2TB version of the My Book World Edition II NAS costs $399.99, while the newly redesigned 4TB system is priced at $699.99.