Xbox Series S Teardown reveals an M.2 NVMe SSD – A potential upgrade path?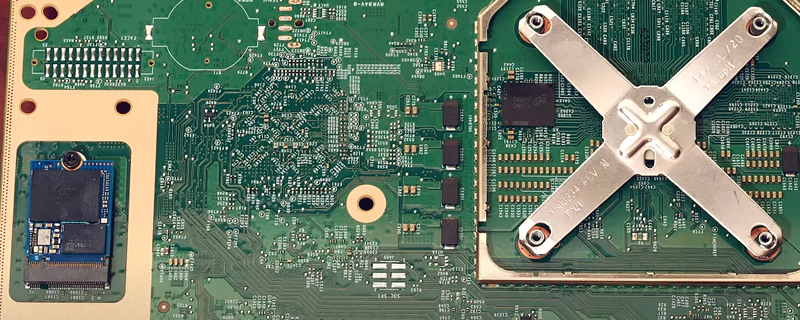 Xbox Series S Teardown reveals an M.2 NVMe SSD – A potential upgrade path?
Update –
Additional Information is now at the base of the article
Thanks to a system teardown from "Modern Vintage Gamer, it has been revealed that Microsoft's newly released Xbox Series S console uses an integrated M.2 NVMe SSD.  Â
Unlike Sony's PlayStation 5, Microsoft's low-cost system doesn't utilise an integrated/soldered SSD on their console's PCB, potentially allowing Series S users to upgrade their systems without Microsoft's official Xbox Series X/S SSD storage cards. That said, Microsoft may have tied these internal SSDs to their systems to prevent user replacements. We do not recommend trying this!
Another fact that's worth noting is that this SSD is a compact M.2 2230 device, making this drive much smaller than most consumer-oriented NVMe SSDs. This will make SSD replacement challenging, even if such replacements are possible on a system level.Â
Microsoft likely designed their Xbox Series S console in this way to allow the company to release higher capacity Xbox Series S systems without redesigning their console's PCB anytime in the near future. This could allow 1TB or larger Xbox Series S consoles to be created in the future, assuming that NAND pricing lowers enough to make such a system economically viable.Â
You can watch Modern Vintage Gamer's Xbox Series S teardown below.Â
Â
Microsoft's official storage upgrade path for the Xbox Series X/S is to use external SSD upgrade cards. At launch, Microsoft only has 1TB SSD cards available to consumers, though more external SSD designs will release in the future from a multitude of manufacturers.Â
Update – Thanks to Wccftech's Keith May, we now know that Microsoft's Xbox Series S console uses Western Digital's SN530 SSD. The driver splits the SSD's storage into 6 partitions, where only five are visible to Windows 10 PCs.
These partitions are User Content, System Support, System Update, System Update 2 and Temp Content. It is unknown what the hidden 6th partition does. Â
You can view Keith May's Xbox Series S teardown here.Â

You can join the discussion on Microsoft's Xbox Series S containing an M.2 NVMe SSD on the OC3D Forums.Â