Lenovo to Unveil Aggressive New Line-up
Lenovo to Unveil Aggressive New Line-up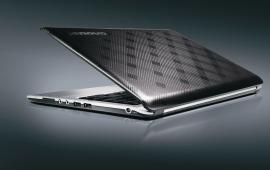 Lenovo are gearing up to revamp their Netbook and notebook line-ups with the announcement of their new products for the summer and fall. In addition to new look Netbooks and notebooks, the PC maker will also be unveiling their all-in-one desktop, with all products expected to carry aggressive new prices.
Lenovo faltered in their notebook policy due to their not so attractive pricing and lost out to competition despite having quality and performance on their side. With the all new line-up the company is now looking to shift this approach to a more consumer focused one in terms of both features and pricing.
The new approach is clearly visible in the new 13-inch IdeaPad U350 notebook. Ultra-slim at just one inch, the metallic finish notebook is a svelte 3.5 pounds. The notebook is one of the first to come with Intel's latest CULV dual core chip and boasts of an improved battery life of up to four hours. Other features include 16:9 aspect ratio, LED-backlit display, HDMI out, Dolby-compatible audio, VeriFace facial recognition technology, ambient light sensor, Active Protection System and the OneKey Rescue System.
Even better is the pricing – Lenovo will be retailing the sleek notebook at an aggressive starting price of $649, something unexpected for a full-featured Lenovo notebook. The notebook will also be taking the place of the iconic IdeaPad U110 in Lenovo's line-up, marking the importance the PC maker has given to this new offering.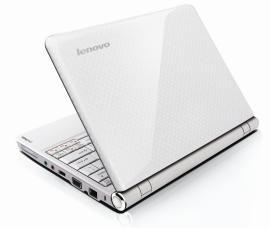 In addition to understanding the consumer expectations in notebooks, Lenovo also seems to have realised the importance of better priced netbooks. This can be seen in the positioning of their new S12 Netbook, which is being projected as an everyday computer instead of a companion device. Though somewhat large at 12-inches, the S12 comes with a serious graphics option in the form of an NVIDIA Ion processor. With a price tag of $515, Lenovo has again been highly aggressive and competitive in the pricing department.
Also on the launch list is the new Lenovo G550 notebook, which features a 15.6-inch widescreen and Centrino 2 platform. The notebook comes with an option of integrated or discrete NVIDIA graphics and will retail at $599, another unheard of price from Lenovo.
Last but definitely not the least on the launch list is the new C330 all-in-one-desktop. Atom-powered, sleek and with display and motherboard in a single case, the 20-inch system is just 2-inches thick. While similar to some earlier Lenovo all-in-one models, the C330 breaks the price barrier with a price tag starting at $449, making it perhaps the cheapest in its class.
With improved looks, new features and a well-though out pricing policy, Lenovo are hoping to turn around their fortunes and become serious competitors in all three markets. The only thing that now remains to be is whether the company can also boost their distribution network and become better available to end-users.