Mackie CR5-XBT Gaming & Studio Monitor Review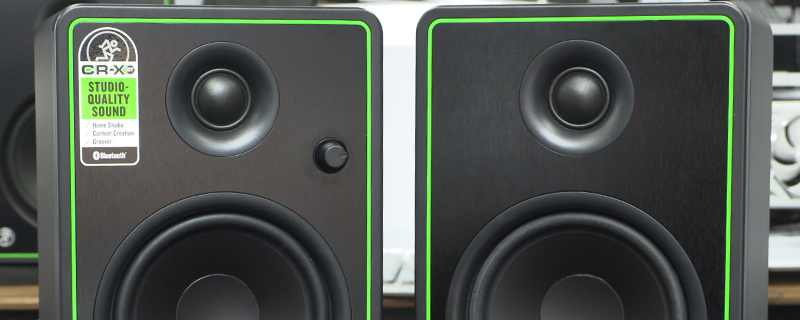 Up Close
We could show you the front of the box, but to be honest the back side made us laugh so hard we had to share it. More companies should stop being so darn po-faced.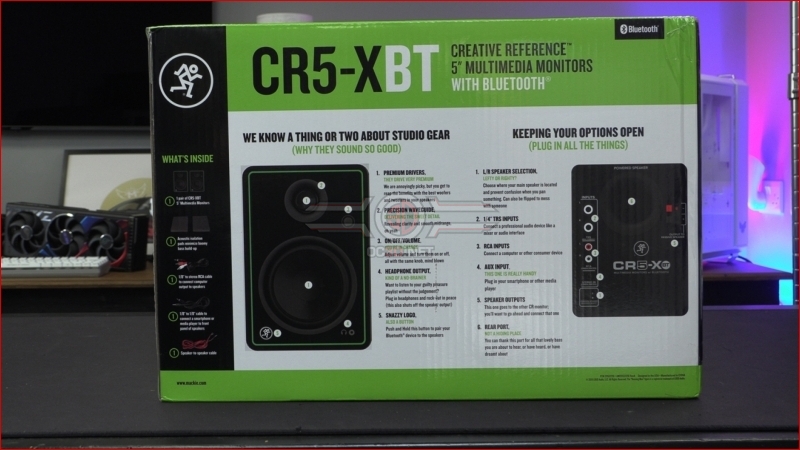 Â
The lower end CRX3 options from Mackie come in an array of finishes, but as you move up their product line you get into models that just echo their company colours, in this case black with a neon green edging. There are LE Blue models around occasionally, but they're the exception not the rule. How much this small green edge upsets you is purely taste. We don't mind it, but we've seen a thousand Nvidia cards in our life so are used to it. You'll note on the front you have a simple push to pair Bluetooth button, and a front mounted volume knob, should you want more immediate control of the output, as well as a 3.5mm headphone jack if you wanted to listen in private.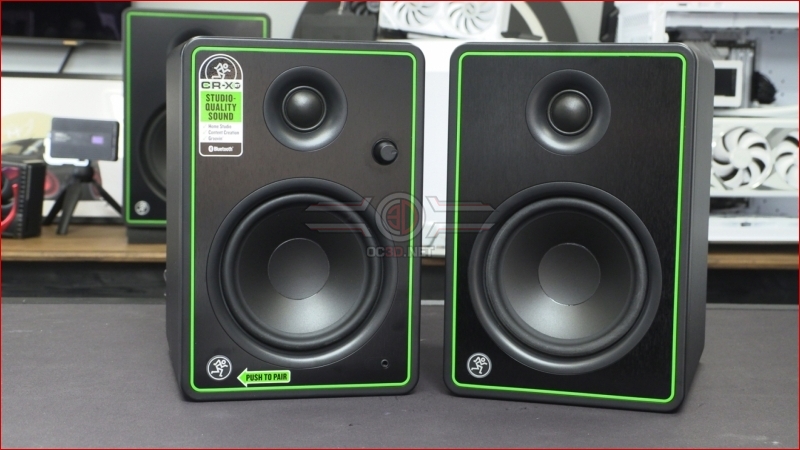 Â
The non-powered speaker is simplicity itself with just the speaker connectors and a giant port on the back of an otherwise minimalist look.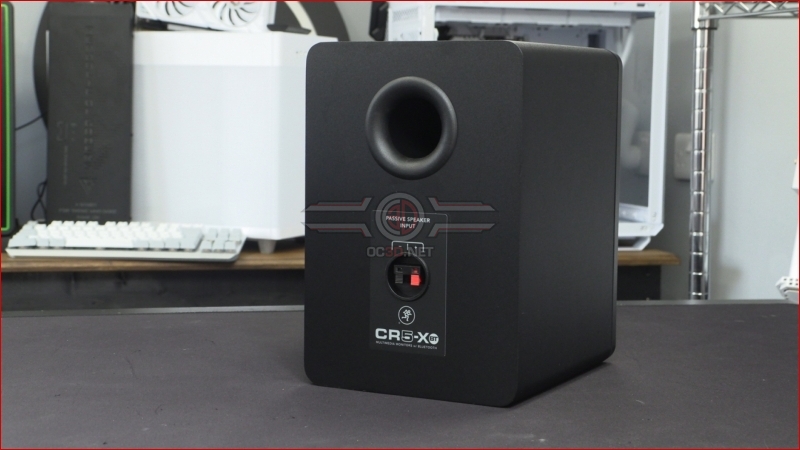 Â
Around the back there are a few cool features. You have balanced/unbalanced TRS inputs, or if you prefer the old RCA white and red options they are there too. Below those is an unbalanced stereo in jack, should you have an external device you want to connect that doesn't support bluetooth but does still have a 3.5mm jack on it. Finishing up the left hand side is a switch that lets you determine which side the powered speaker is situated. This is the kind of feature that all audio options should have.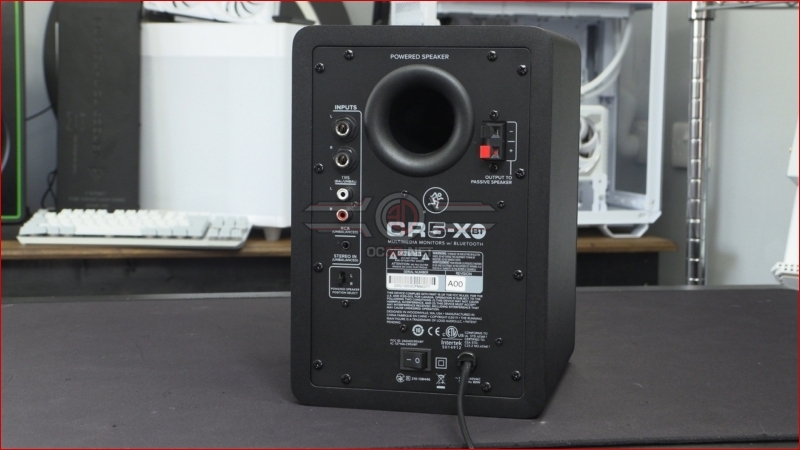 Â
The subwoofer comes with the Mackie CRDV desktop remote. It has split dials allowing you to adjust the speaker volume as well as the subwoofer volume independently of each other without having to faff about moving everything around. Perfect if you like different combinations depending upon your chosen source audio.
Just in case the drop from an 8 inch speaker to a 5 inch one dropped out a lot of the bass frequencies we grabbed hold of the Mackie Subwoofer we reviewed with their CR8-XBT setup. With a massive bass speaker and plenty of fine controls to tune it to your preference it was our fallback plan should the CR5-XBT prove a step too far towards the midrange.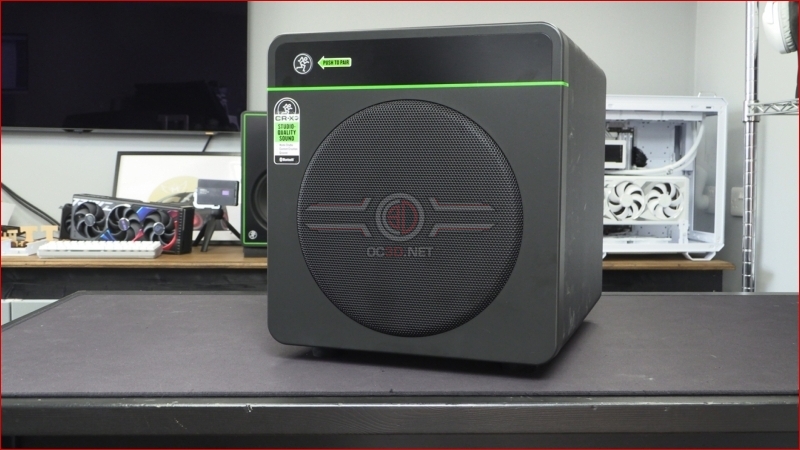 Â
The CR8S-XBT has both TRS and RCA inputs and outputs, as well as dials to control the input level, subwoofer output level, the crossover frequency as well as the speaker polarity. It's perfect for fine tuning your setup if you just can't live without filling-rattling levels of bass. Did we need it though?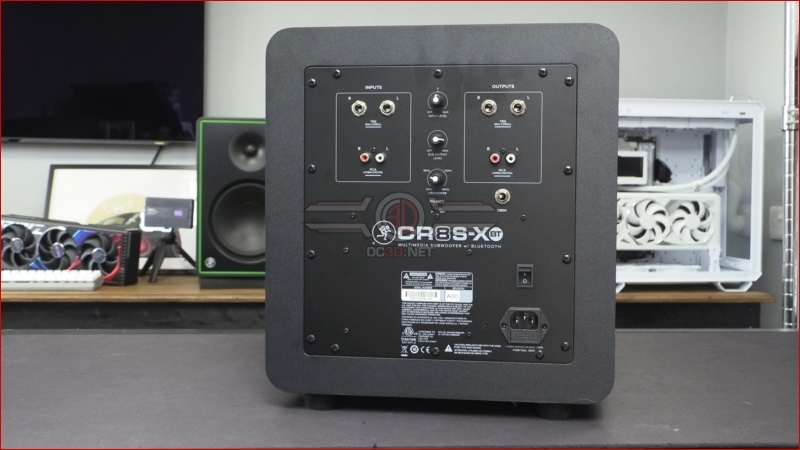 Â
Conclusion