Cooler Master Hyper 212 Plus & TX3 Heatsinks
Introduction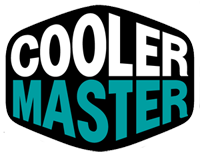 A few weeks ago here at OC3D towers I evaluated a Heat sink and fan combination from one of the most renowned manufactures in the current market, the Cooler master Hyper N520. Today they have sent us two more, very similar, products from their Hyper range to put under the spotlight. These being dubbed the Hyper TX3 and the Hyper 212 Plus. These are both new revisions of previous Cooler Master products that have been revamped and updated to combat the heat of modern CPUs.
The TX3, to start, boasts some admirable features. Weighting in at 470g and 90x51x139 mm it's quite a small heat sink compared to a lot of the heat pipe brandishing monsters you can find today. It accepts a quite unconventional sized 92mm fan (most sinks today using 120mm's) and fits a verity of sockets including the yet to be released LGA1156.
Moving on to the 212 Plus we see it's pretty much the bigger brother of the TX3, weighing in at 626g and around 120x80x160mm its a fair bit bigger. It accepts the more normal 120mm size fan and also posses an extra heatpipe over the TX3.
Extracted from CM's own international site, here are the specs for each cooler
TX3
212 Plus
CPU Socket
Intel® Socket LGA775 / 1156

AMD® Socket 754 / 939 / 940 / AM2 / AM3
Intel®:

Socket LGA1366 / 1156 / 775

 

AMDTM:

Socket AM3 / AM2+ / AM2
CPU Support
Intel®

Core 2 / Pentium / Celeron

 

AMD®

Phenom II / Phenom / Athlon / Sempron
Intel®:

CoreTM i7 Extreme / CoreTM i7 / CoreTM i5 / CoreTM i3 / CoreTM2 Extreme / CoreTM2 Quad / CoreTM2 Duo / Pentium® / Celeron®

 

AMDTM:

PhenomTM II X4 / PhenomTM II X3 / PhenomTM II X2 / PhenomTM X4 / PhenomTM X3 / AthlonTM II X4 / AthlonTM II X3 / AthlonTM II X2 / AthlonTM X2 / AthlonTM / SempronTM
Dimensions
90 x 51 x 139 mm
120 x 79.7 x 158.5 mm (L x W x H)
Weight
470g
626g
Heat Sink Material
Aluminum fin
Aluminum fin
Heatpipes
3 pcs
4 pcs
Fan Dimension (W / H / D)
92 x 92 x 25 mm
120 x 120 x 25 mm
Fan Speed
800 ~ 2800 R.P.M. (PWM)
600 – 2000 R.P.M. (PWM)
Fan Airflow
15.7 – 54.8 CFM
21.2 – 76.8 CFM
Air pressure (mmH2O)
0.35 – 4.27 mmH2O
0.40 – 3.90 mmH2O
Fan Life Expectancy
40,000 hours
40,000 hours
Bearing Type
Long life sleeve bearing
Long life sleeve bearing
Connector
4-pin
4-pin
Noise
17-35 dBA
13 – 32 dBA
The 212 Plus specs tell us its ready for all the same sockets as the TX3, besides Intels LGA1366 i7 socket. This casts a little worry over whether the TX3 has the capacity to deal with the higher temperatures produced by the current CPU king. However if there's no mounting hardware for i7 will it really matter? Aside from the extra socket and size of the 212+, the specs lists are quit similar. Both using copper heat pipes with aluminium fins, both using HDT bases, both using PWM controlled fans and both having the mounting option for two fans.
So casting the paper specs to the side, lets dive in and look at the products themselves…