Fractal Designs Arc Midi Review
Â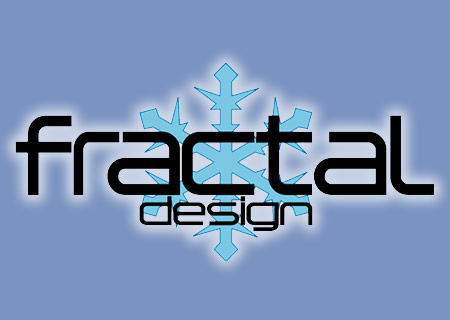 Introduction
It seems such a long time ago I first heard about this case, I'm almost sure it was at least 3 months ago it first ended up on the Quiet PC website and everyone went nuts trying to buy it. The good news is for us the wait is over, the bad news is you guys and gals may have to wait until the end of July!
Its no secret that all of the team and a massive proportion of the forums members are big fans of the R3, it has been a main feature of several of our competitions and forum members build logs. With its solid construction, clean lines and the ability to build a PC so quiet you only know its on by the power LED the R3 wasn't hard to become a fan of. So the Arc has a very high bar set by its older brother, so lets move on and see if it can match it let alone beat it.

Key features
Stylish, minimalistic front panel with alu-look
Optimized for performance, massive cooling and water cooling support
A total of 8(!) fan slots (2x 140mm in front, 3x 120/140 in top, 1x 120/140 in bottom, 1x 120/140 in rear, 1x 140/180mm in side panel)
3x 140mm fans included (1x in front, 1x in rear and 1x in top)
Support for dual 120mm radiator in top, even thicker radiators up to 60mm in thickness
8x white painted HDD trays, with silicone mounting
Upper HDD cage is removable and rotatable
USB3 support in front panel
Excellent cable routing and cable routing covers
Easily removable front panel with clip on fan slots
Extra, vertically mounted expansion slot, suitable for fan controllers or non-input expansion cards
Â
Specifications
| | |
| --- | --- |
| Model Number | FD-CA-ARC-BL |
| Dimensions | (WxHxD) 230 x 460 x 515mm |
| Motherboard Compatibility | Mini ITX, Micro ATX and ATX |
| Power Supply Compatibility | Standard ATX, max depth 170mm |
| PCI/AGP Card Compatibility | 290mm, 470mm with HDD bay removed |
| 3.5″ Drive Bays | 8, all SSD compatible |
| 5.25″ Drive Bays | 2, one bay converts to 3.5″ for floppy or card reader |
| Roof Cooling Fans | Space for 3 120/140mm, one supplied |
| Rear/Side Cooling Fans | Rear – space for one 140mm fan, supplied; Side – space for one 140/180 fan not supplied |
| Front/Floor Cooling Fans | Front – space for two 120-140mm fans (both with filters), one supplied; Floor – space for one 120/140mm fan (with filter), not supplied |
| Expansion Card Slots | 7 + 1, with sleek white painted brackets |
| Front I/O Ports | 2x USB2, 1x USB3 and Audio I/O |
| Accessories | PCI fan controller, controllers up to 3 fans |
| Weight | 10.0kg |
| Warranty | 24 months |
| EAN barcode | N/A |
Video Review
Conclusion Â
Our fears at the beginning of this review were that the Arc would either just be an R3 with a body kit or that the quality would have slipped and be no where near the level of its older brother. Thankfully I can report that its neither of the above. I will admit early in the conclusion that the plastic aluminium looking front will be a Marmite moment with many potential customers. We all had our reservations here at OC3D but when you start using it is really not something that bothered us, if anything with the recessed Fractal logo at the top its a really nice feature. The long section of mesh at the front that is carried on at the top also gives the case a really sleek and tidy look.
Cant help but feel that the side panel lets the case down, the fact its just got the 140mm/180mm grill in the side with no blank or dust filter just seems lazy. It would be amazing if Fractal could offer a window panel as an optional extra as this has been something all of the cases including the R3 could have really done with so we can proudly show our hardware off.
The feature that really stands out with the Arc is its width, a small detail by oh my what a difference a bit of girth makes. There's no need for extra inches in length or height, but make it a bit wider and you'll definitely feel….. erm? no notice the difference (that's what she said). On the back of the case the exhaust fan is a 140mm (120mm optional) so this straight away lets you know its not a small case in width. In the roof there is options for 3x 140mm/120mm fans or a single 180mm fan.
Where it gets really clever is when we mention watercooling, so many cases state they are watercooling compatible yet delivery very little in compatibility. The Arc however can accommodate a full sized 240mm radiator that's 60mm thick and a set of regular 25mm thick 120mm fans internally without you having any special requirements for you motherboard or ram. Its able to do this because the radiator is sat right over near the door of the case and not smack bang in the middle. By moving the Radiator as far away from the motherboard as possible this allows you to use a much thicker radiator and fans and yet still be able to use large components like tall ram and motherboards with huge mosfet heat sinks. This may sound like a small feature but its a feature Ive been harping on about for a very long time and this is the first time Ive ever seen it put into practice…… It works well very well.
Having a midtower sized case that can accommodate a 60mm thick rad with fans without any ifs, ands or buts is a big deal, so much of a big deal that I would go as far as to saying this is THE best midtower chassis on the market today if you are looking to watercool your system. Taking this into account you wouldn't be punished for thinking it would carry a hefty price tag. The Corsair 650D is £140 and that doesn't even support 60mm rads. So how much is the Fractal? £74.99. Sorry this deserves a new paragraph even if my English teacher would put a red line under this.
So if you are looking for a case that can easily accommodate a watercooling loop to cool even the most insane CPU overclocks but is compact, looks great and wont cost you big bucks the Fractal Arc is the chassis for you. If you are looking for a silent air cooled chassis with the 140mm fans the Fractal really delivers on this point as well, then your only dilemma is do you like the look of the Arc or the R3 more. We can't decide so we hope you can!
After all this there was no doubt in out minds that the Fractal Designs Arc Midi deserved nothing less than the coveted OC3D gold award. Unlike some other sites when you see our Gold award it really means something.
  Â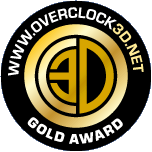 Â
 Thanks to Fractal Designs for the Arc on test today, you can discuss this review and many other topics in our forums.