Fractal Ridge SFF ITX PC Case Review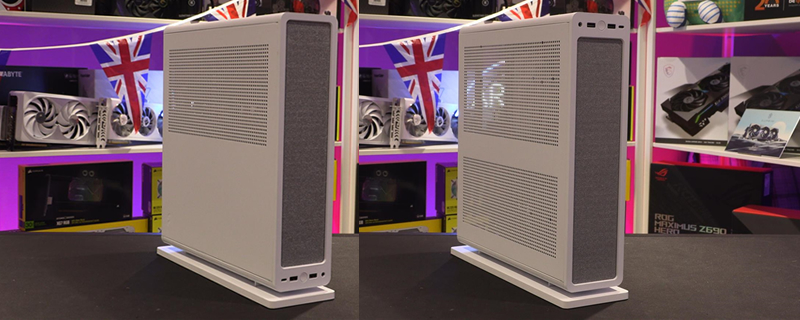 Finally, a proper Mini ITX case
I don't know about you, but I think the Mini ITX form factor has lost its way in recent years. Too many ITX cases offer the same box design and too many of them are barely any smaller than some of the smaller MATX and ATX cases on the market. In an effort to fit in AIO liquid coolers and large graphics cards, many ITX case designs became too large, and it's about time that a new chassis properly embraced what the ITX form factor is all about. Compact PCs.
Meet the Fractal Ridge
If you want a slimline PC for your home theatre system, another white box to sit close to your PlayStation 5, or a small PC for your home office, Fractal's new Ridge chassis is designed for you. It comes with the normal Mini ITX trappings, with support for a restricted number of CPU heatsinks and a limited number of expansion options, but it has space for one large graphics card.

With a slimline form factor and both horizontal and vertical mounting options, Fractal's Ridge chassis is the perfect enclosure for a PS5-killer PC, supporting large graphics cards (we fitted an RTX 4090 Founders Edition in there), and modern ITX motherboards. With the right hardware inside, a PC within this enclosure can stomp any modern console with raw PC power, assuming that you set the right power limits on your processor.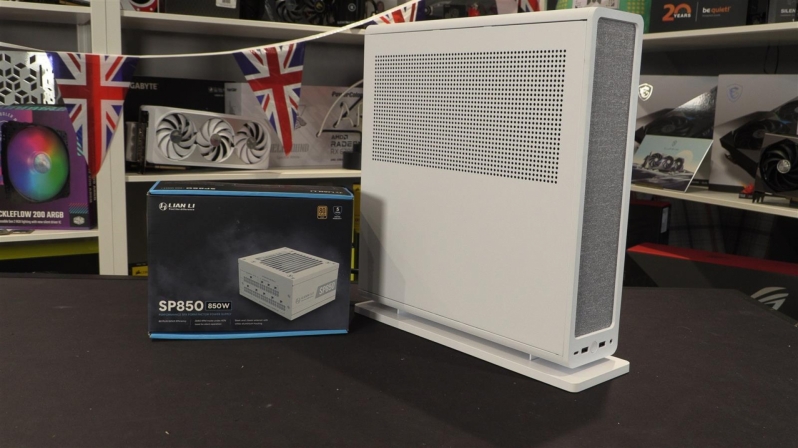 (Fractal's Ridge chassis with Lian Li's SP850 SFX power supply)
Out of the box, the Fractal Ridge supports compact SFX/SFX-L power supplies, ITX motherboards, and graphics cards that are up to 335mm long and 137mm tall. The system ships with two 140mm fans, which are designed to blow air at your system's graphics card. For those using integrated graphics, this chassis can also support up to 280mm liquid cooling radiators.
For those who want additional cooling, this case can also support up to three additional 80mm fans. Storage-wise, this case can also support up to four 2.5-inch SATA drives, plus however many M.2 SSDs that your chosen motherboard can support. That's a lot of potential SSD storage.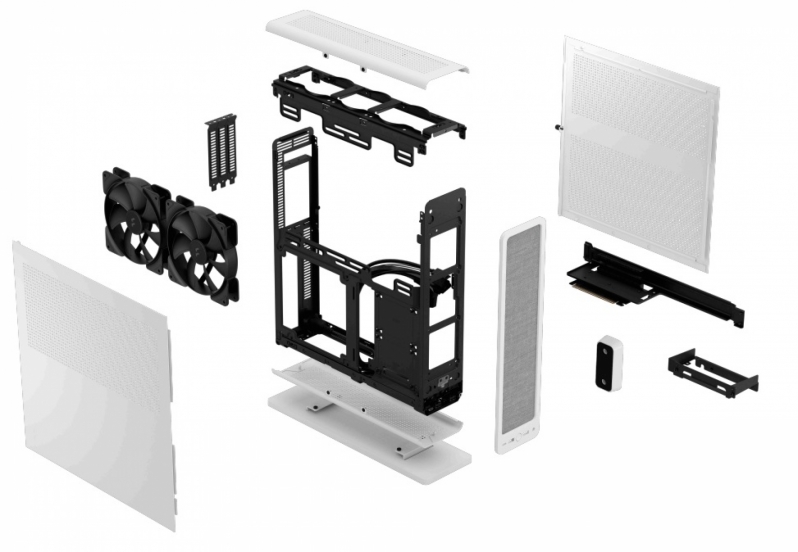 With one USB 3.1 Gen 2 Type-C port and two USB 3.0 connections, the Fractal Ridge has all of the front I/O options that most PC builders will need. Users can choose to configure this case with its USB ports at the top of bottom of the case when the chassis is in its vertical configuration.
To connect graphics cards to Mini ITX motherboards within this chassis, PC builders must use this case's included PCIe 4.0 riser card. At the time of writing, no current-generation graphics cards support PCIe 5.0, making this case's PCIe 4.0 riser card a non-issue for today's PC builders.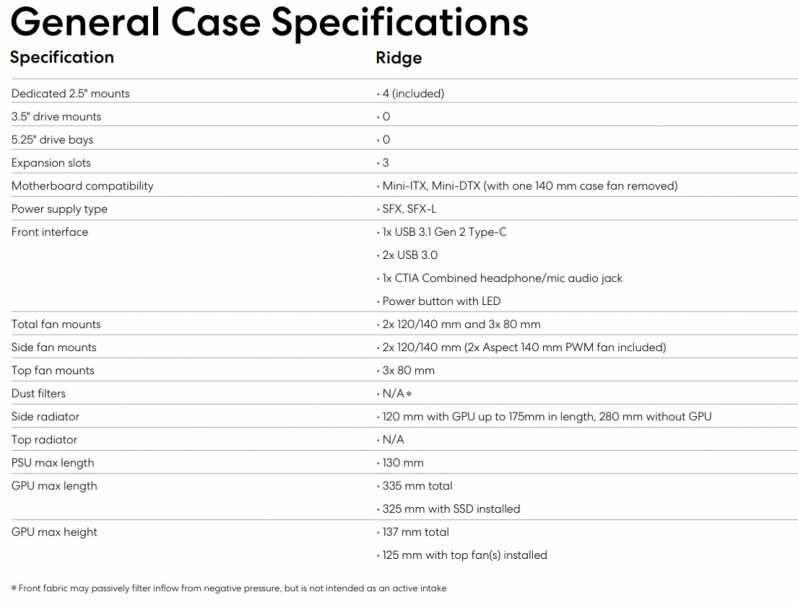 Pricing
In the UK, Fractal's new Ridge chassis will cost around £130, with both the case's black and white models costing the same amount. All models will come with a PCIe 4.0 riser card, and this chassis will support both SFX and SFX-L form factor power supplies.