AMD Ryzen 5 7600 Review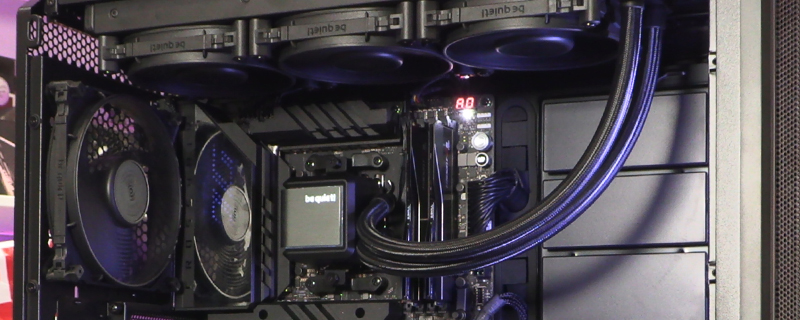 Introduction
It is easy to imagine that hardware reviews are for everyone, when of course they aren't. If you've got an unlimited budget it almost doesn't matter how good something is, you just buy the best and if it isn't for you then you buy a different one. If, however, you've got a large budget then perhaps if you buy the one that doesn't quite suit your needs you put up with it for a generation and go again. Where they are important is for those with restricted budgets. That might be a restriction where you're an enthusiast who will happily not go out for a year if it means a better rig, but they still need to maximise the pennies, or it might be that you've saved up your paper round money and cannot, at all, afford to buy something that isn't exactly right.
This also means you need to be honest with yourself. Many of us right now are freshly battered by the Steam sale owning titles that might not be things we'll play, or at least things we get value from our investment. You have to be honest, brutally so, and accept the games that tick your boxes. For many years I loved flight sims, and I suppose I still do, but DCS is basically a job and I have one of those, so whilst my hopeful self might want the Apache Gunship module, the honest me accepts I haven't got 10 years to dedicate to learning how to fly it.
What has all that got to do with today's review of the Ryzen 5 7600? Glad you asked. The Ryzen 5 7600 is a good all-round processor, as we discovered from our review of the Ryzen 5 7600X, but it's mainly good for gaming. It would be easy to think that you need a more powerful one for that time you've got to render your 1 hour gameplay footage, but do you really do that? And do you do it often enough to commit money to save a few minutes each time? Or, perhaps, the Ryzen 5 7600, like the Intel Core i3-12400, is actually all the processor you really need. There is only one way to find out.

Technical Specifications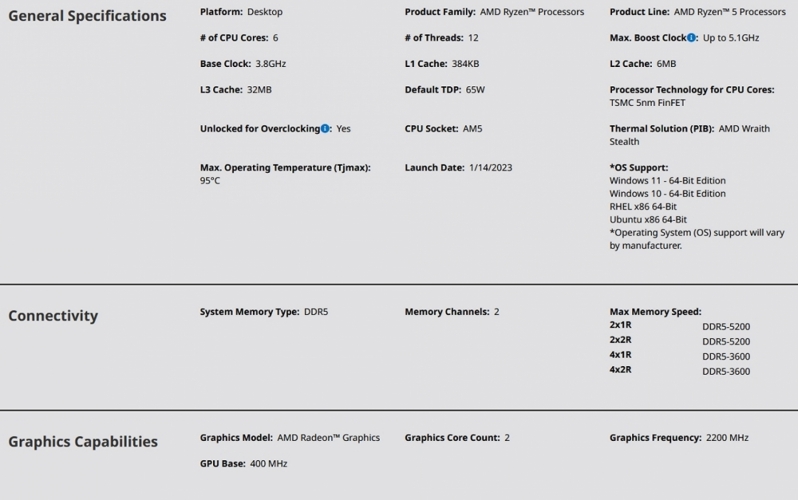 Â
Test Setup and Clock Speeds