ASUS Crosshair VI Hero AM4 Motherboard Review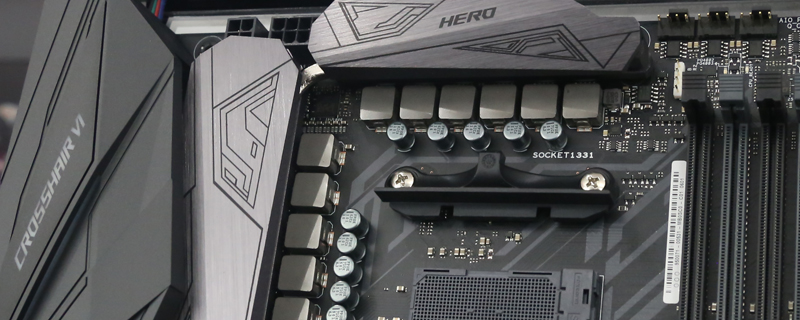 Introduction
It's not a big secret that we love what AMD have done with their latest Zen architecture and Ryzen CPUs. There was always a feeling with their older releases that they were band-aids on a wound, desperately struggling to move their designs forwards whilst being limited by backwards comparability with their AM3 sockets and motherboards.
By deciding to dispense with all that has come before and go all in on a new chipset/CPU combination the Ryzen is fresh and modern, supporting all the features and technologies that have come along since Bulldozer attempted to break them free of their AM2 compatibility without much success. Whilst keeping people who have already invested in your products on board by retaining backwards compatibility, it had long since ceased to be a positive and was just a millstone, and this is beautifully demonstrated by how fantastic the X370 chipset and Ryzen CPUs are.
So with renewed enthusiasm for AMD sweeping the market like a tsunami, it comes as no surprise that everyone is keen to find out what the design team at ASUS have managed to squeak out from their ROG department. We count ourselves amongst those, which is fortunate as today we have the Crosshair VI Hero for review. Let's see what is has to offer.

Technical Specifications
We've mentioned before how the new X370 chipset has really dragged AMD into the 21st century with all the latest features available, and the Crosshair VI Hero is no exception. Not only do you get the full elements that you would hope to find on an AM4 motherboard – USB 3.1, M.2 socket and the like, but being a Republic of Gamers motherboard it has all the ASUS details too. So you have BIOS Flashback, LED code fault finding, AURA sync for all your multicolour extravagances as well as their SupremeFX audio and LAN Guard technologies. If you happen to be in a big City with access to a 3D printing facility then the Crosshair VI Hero even has mounting spots for your creative endeavours, much like we've seen from the Maximus motherboards before it.