ASUS ROG Maximus XII Extreme Review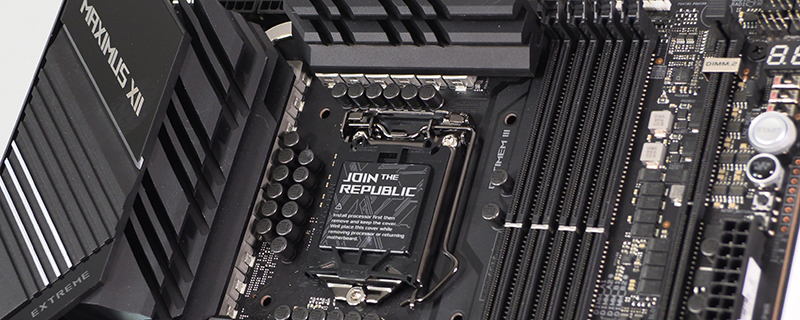 Introduction
Normally when we are reviewing a new generation of Intel products we start with the ASUS Prime motherboard because it's reliable and solid, without being a bank-breaking-behemoth. It's an excellent baseline.
However, with the new 10 core Intel CPU it was clear that we needed to start at the top and extract the maximum from it. The AMD Ryzen range has proven such a massive success that the ball is back in Intel's court and they needed to deliver, and without including PCI Express 4.0 on the chipset this launch is very much about absolute clock speed. Hence we did our intial Comet Lake tests were performed on this very motherboard, the ASUS ROG Maximus XII Extreme. Maximus XII makes us feel very old. I remember writing about the Maximus III here at OC3D for goodness sake. But we wanted to push the CPU as hard as possible, and with flagship models from ASUS, Gigabyte and MSI on hand it seemed like a great opportunity to find out exactly what the 10th Gen CPUs can do in an ultimate build.
Anyway, if you are interested in upgrading your system to a Intel Core i9-10900K then you might also want to ensure that you're not limiting its performance in any way then you might be tempted to look at the famous ASUS ROG Maximus range, so although these results will be familiar to anyone who has already read our CPU review, it's good to compare the three flagship motherboards and see how they stack up. Time to do just that.

Technical Specifications and Cooling
As befits the model which sits at the peak of the ASUS ROG Z490 range, the Maximus XII Extreme has a full set of features, and many that you might not find on other motherboards further down the range. The accessories alone fill the next two pages, so you're certainly getting your monies worth if you are the type of user who likes a lot of packets to play with before getting down to using the motherboard. We're big fans of dragging out our latest purchase for as long as possible, and checking out each cable certainly helps with that.
With a ten core processor running well north of 5 GHz, it is unsurprising that you'll need a decent amount of cooling in your system, and the Maximus XII Extreme has plenty of fan headers to keep you cool. It's notable that these are just the ones on the motherboard PCB itself, and not the extra bundled fan header, nor – hidden at the bottom right edge – the water pump headers and flow monitoring points.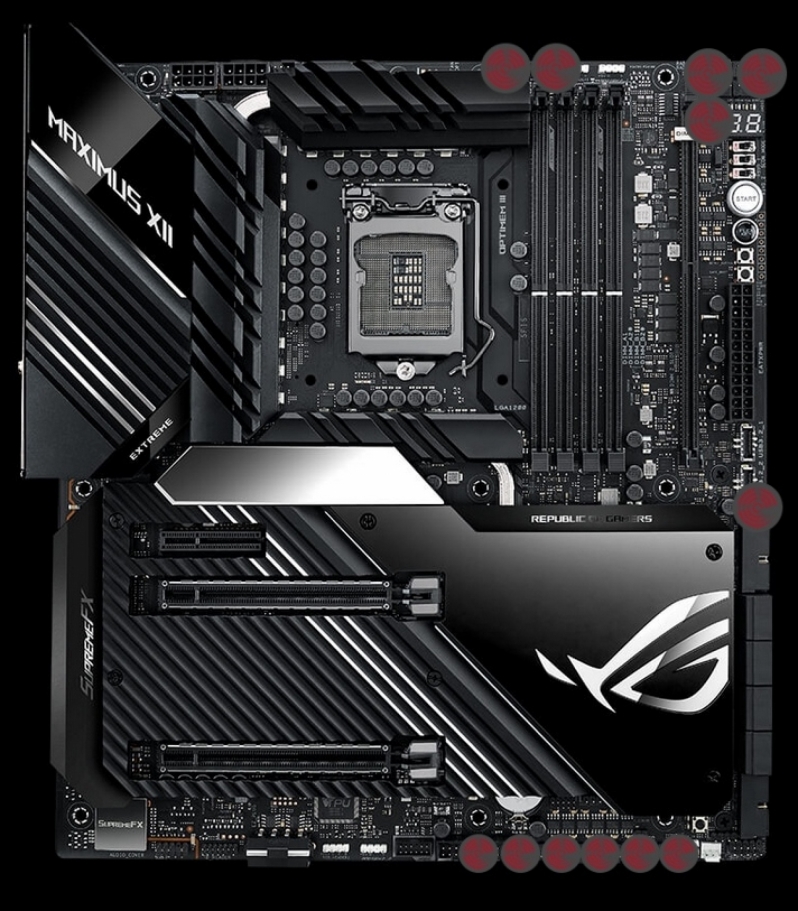 Â