ASUS X299 Prime Deluxe II Review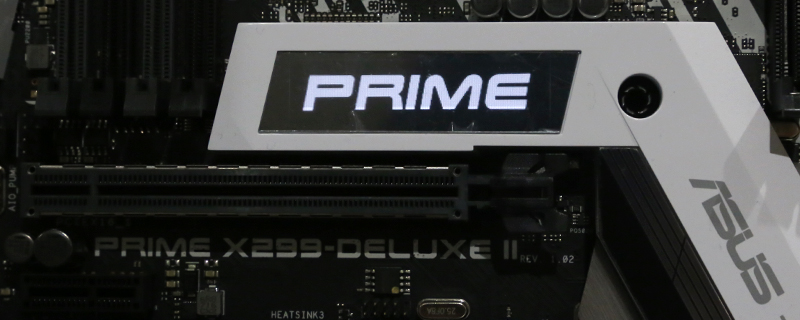 Introduction
The ASUS Prime has long been one of the most solid motherboards around and indeed formed the backbone of our testing of newly launched CPUs.
Naturally technology moves at a blistering pace, and you can't call a motherboard a Prime model without ensuring it keeps up with the ever changing world in which we live. ASUS have therefore gone back to the drawing board and added a host of features to the Prime to ensure that it remains on the cutting edge of hardware options.
Whilst the Z390 and 9th Generation Intel Core CPUs might be grabbing all the headlines at the moment, the X299 range is still the premium choice with some of the best processors on earth supported by the LGA 2066 socket. Is the Prime Deluxe II worthy of your investment? Time to find out.

Technical Specifications
The original Prime was hardly lacking in features, but the new Prime Deluxe II has seen a wealth of additions. As well as all the elements you would expect to find on a fully-featured X299 motherboard, the Deluxe II now is equipped with an Aquantia 5G LAN socket on board, Intel's latest 9260 MU-MIMO 802.11ac Wireless networking and the best Thunderbolt 3 implementation we've seen yet. Additionally ASUS own technologies have been updated with the addition of OptiMem II allowing your DDR4 to run at up to 4266 MHz; three M.2 slots with redesigned heatsinks to better utilise your airflow to keep your transfer speeds in the stratosphere, The LiveDash OLED display, and a fan extension card to help keep all your components cool. With front and rear USB 3.1 alongside three PCI Express 3.0 slots the Prime Deluxe II caters to all your requirements.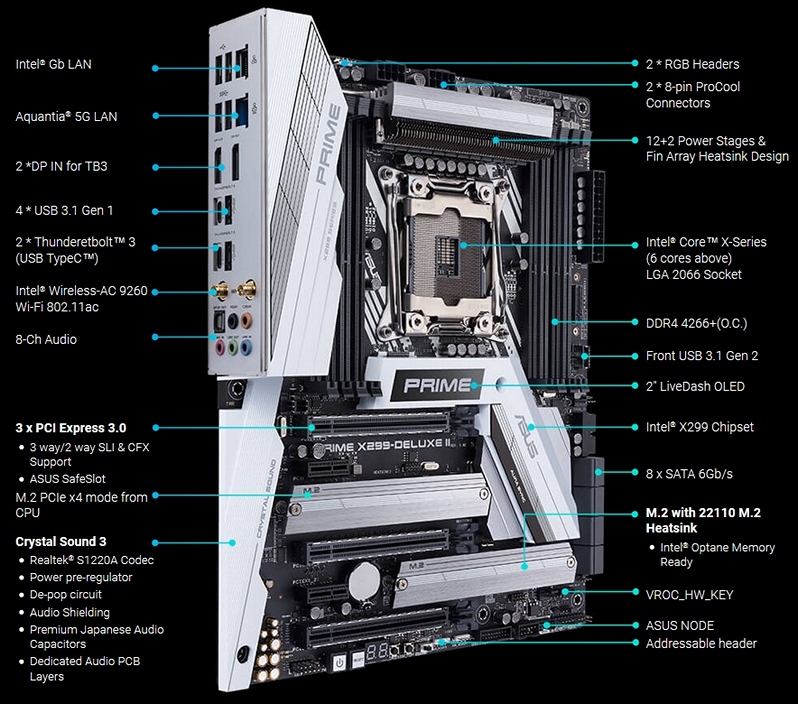 Â