ASUS Rampage IV Extreme Preview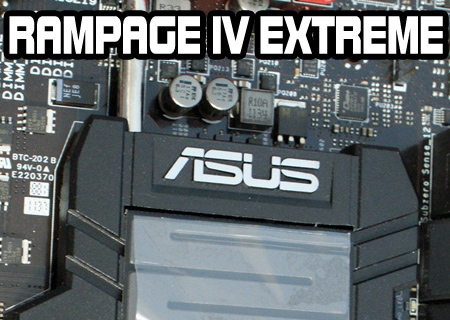 Introduction
The replacement for the fantastic X58 chipset is here in the shape of the X79. We can't tell you all about it yet, you'll have to wait a little longer for the ins and outs, but we know you're all gagging to get a look at the motherboards. The ASUS Rampage III Extreme was one of the most popular enthusiast level motherboards on the market so we're pretty sure that the ASUS Rampage IV Extreme will follow in those footsteps.
Something always stirs our soul when we see a new Rampage board. Flicking open the Velcro front reveals the first clues of what X79 brings us. But we'll leave you waiting a moment longer.
This little box of tricks is the ASUS RoG OC Key. This plugs into the graphics card and allows you to overclock the system in real time with an on-screen display and live hardware monitoring. Potentially a game-changing box of tricks and we can't wait to try it out.

And here it is in all its glory. The eagle-eyed amongst you will instantly be drawn to the DIMM sockets, all eight of them. The socket itself is the latest Intel 2011 one, and ASUS have given us the option of retaining our LGA1366 CPU cooler if we desire. Very helpful for those with monster air-coolers, or a water loop.