ASUS ROG Strix X670E-F Gaming WiFi Preview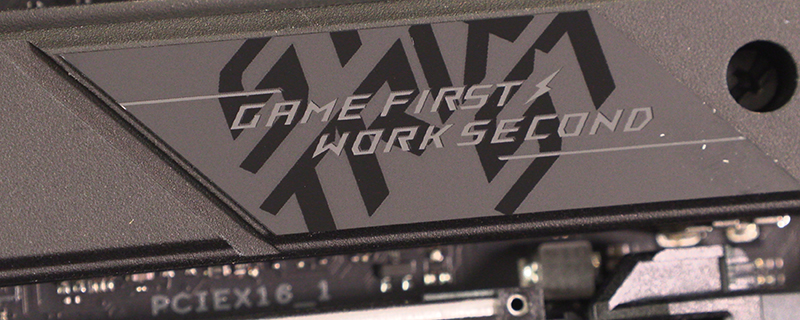 Accessories and Overview
As always with a ROG product you get a good selection of cables and accessories, plus the usual stickers, keyring et al that spend their lives sitting in the box. If you do use the stickers let us know in our forums.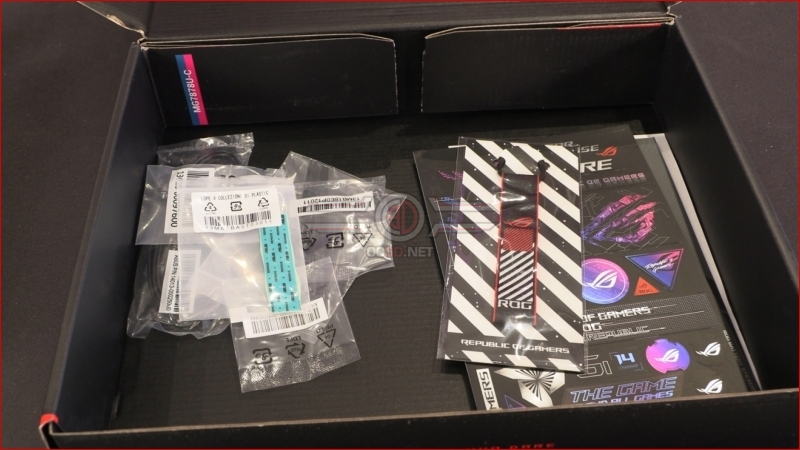 Â
With the super fast speeds available to us all now it's nice to see all manufacturers have moved across to the adjustable WiFi antenna from the simple stubby aerials of old. Not only can you put it somewhere nearer your router but it just looks nicer.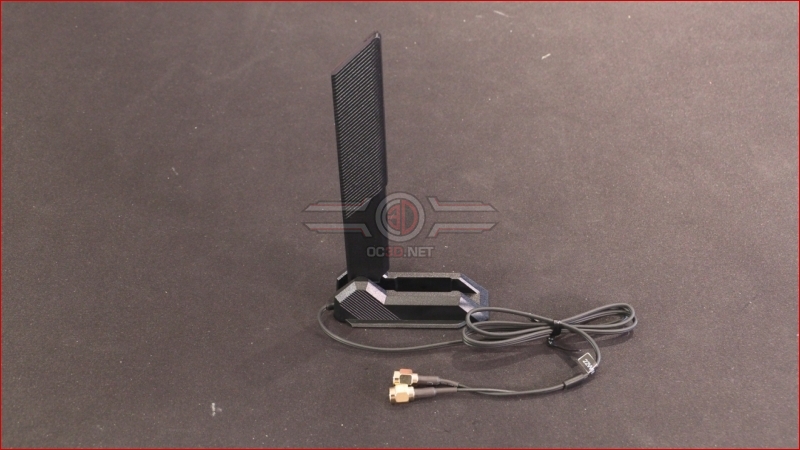 Â
We'll be covering everything in detail as we go along, but sometimes it's nice to just take an overview of the motherboard and get a feel for how it will look in your system. It's nice. Almost monolithic. A place for everything and everything in its place.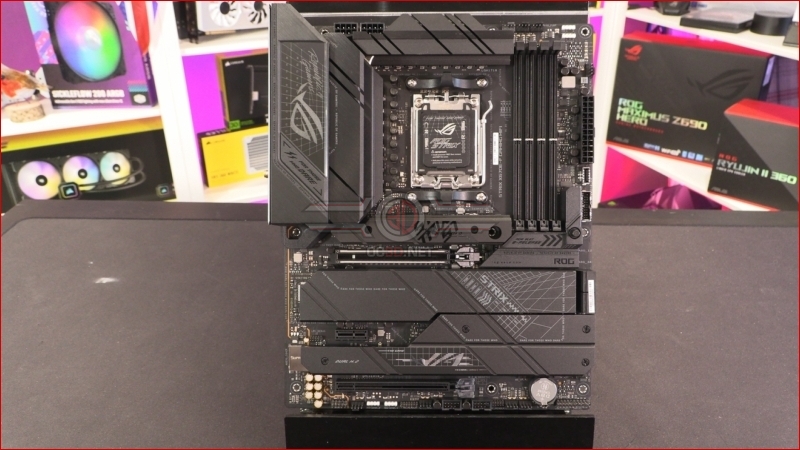 Â
Clean lines seem to be the order of the day with the AM5 Strix range. Carefully 'slashed' heatsinks, simple RGB ROG Eye logo (albeit facing the wrong way to our eyes) and an all-black aesthetic. Spinal Tap would be proud.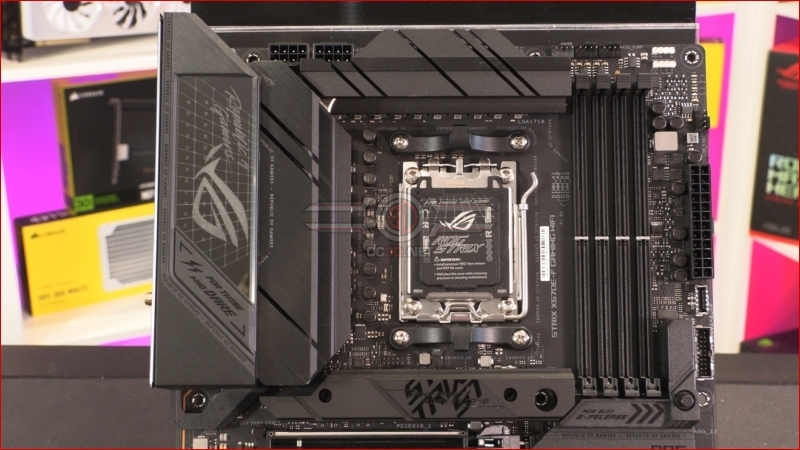 Â
We're not going to lie, we were never big fans of the glitched Strix logo ASUS stuck with for a while. It's fantastic to see ASUS return to a nicer, crisper design on the X670E Strix range.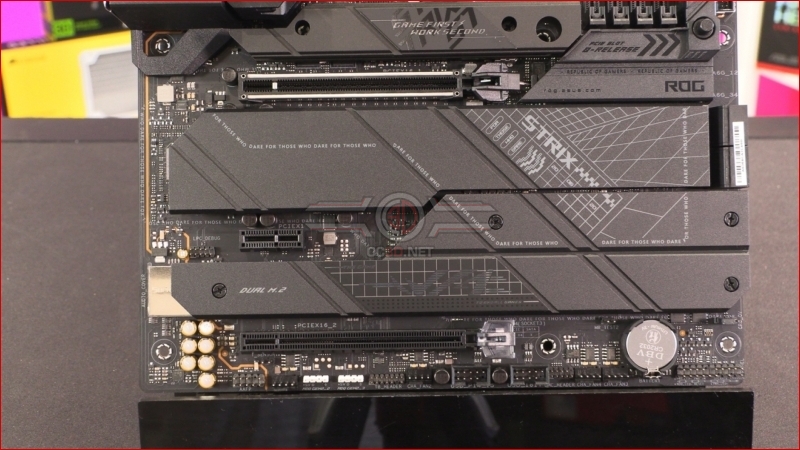 Â
It still blows our mind how we went from maybe having a single M.2 slot on our motherboards, to having a couple spread across the higher end offerings, and now there are so many they can be covered by a single heat spreader. It's been probably the biggest change in hardware philosophy of recent years. SSDs performed their role getting us from fat old mechanical drives to fast digital storage in the same way CDs took us from crackly, 30 minutes a side vinyl to MP3s.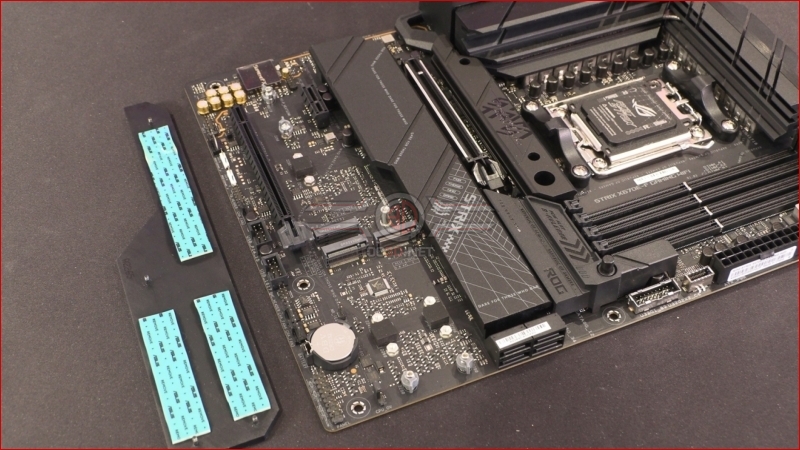 Â
It's a noble idea that we game first and work second, ASUS, but if we did that then the site would be somewhat devoid of content and we'd be living in a cardboard box under a bridge.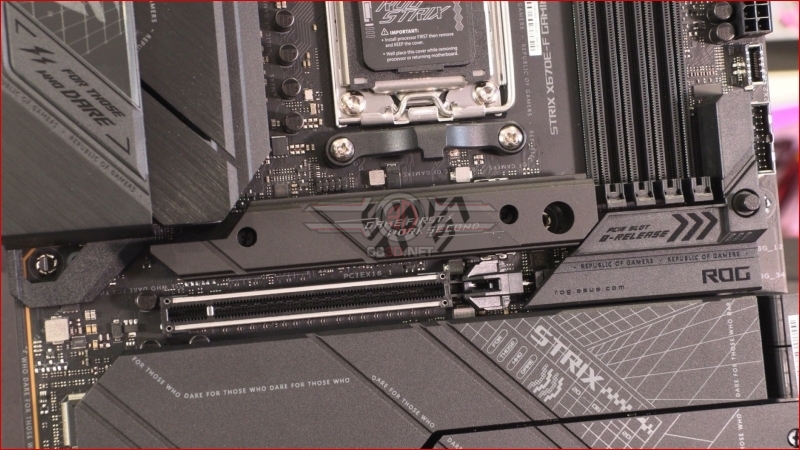 Â