ASUS ROG Strix X670E-F Gaming WiFi Preview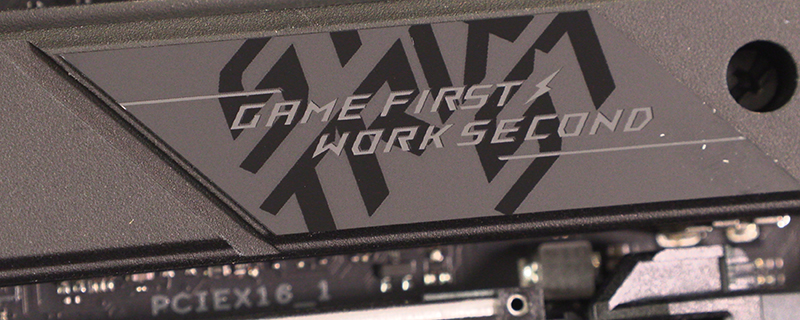 In Detail
As always we begin with the CPU 12V power connectors, two 8pin offerings in the case of the Strix F, both of which have the armour reinforcement.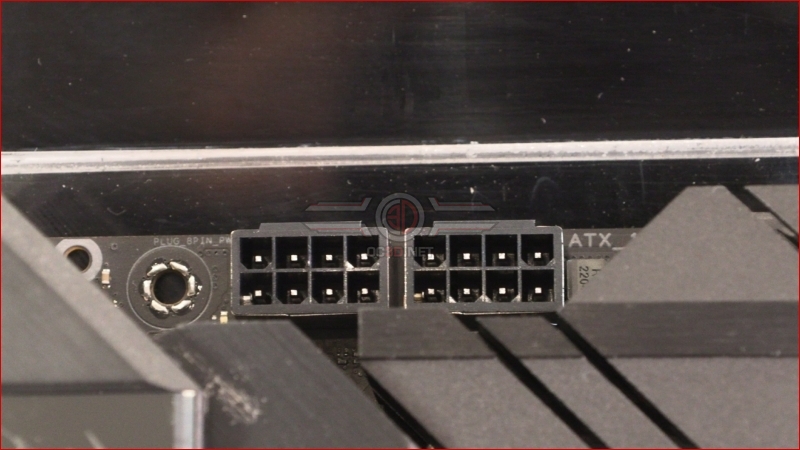 Â
The top right sees a now common collection of AIO pump header and two CPU fan headers. Just in case you doubted how much AIOs have totally monopolised the CPU cooling marketplace. There is another fan header below the diagnostic LEDs, and the ARGB/RGB headers that let you plug your lighting strips in to the ASUS AURA software.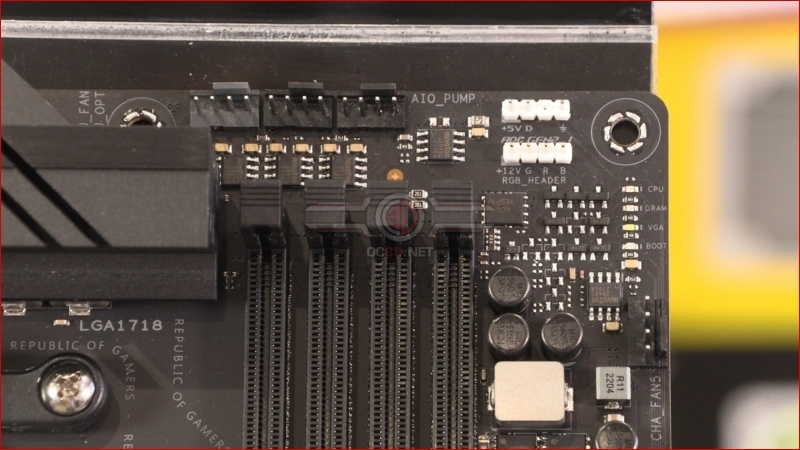 Â
If you've got a case that doesn't support USB Type-C then why not take the opportunity whilst you're upgrading to the AM5 platform to get a new case too? If so, the armoured front panel USB connectors will be useful.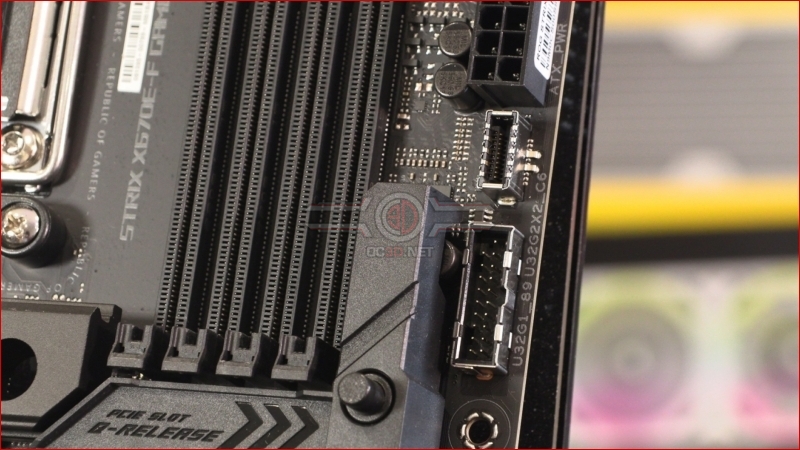 Â
With so many M.2 slots the Strix-F has just four SATA ports. Still more than enough for the majority of people.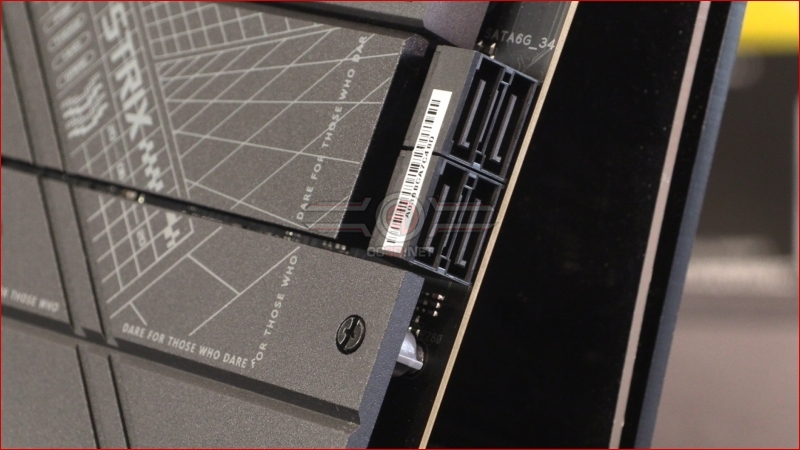 Â
The bottom corner contains the all-important front panel connectors that plumb the motherboard in to your case. Whenever we build a new system we always take great pleasure in this bit as it means our job is done and, fingers crossed, it will soon be *Frankenstein voice* ALIVE!
Away from that is another pair of fan headers and the USB 2.0 front panel headers which now serve their purpose by allowing us to control our CPU coolers lighting.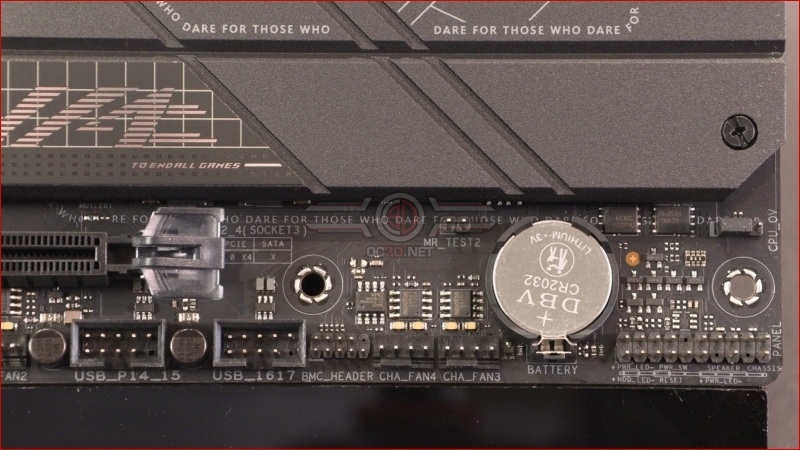 Â
Ended our tour of the PCB itself with the bottom left corner where the SupremeFX audio is on its own separate trace, whilst there is more fan headers and the other pair of AURA lighting connectors.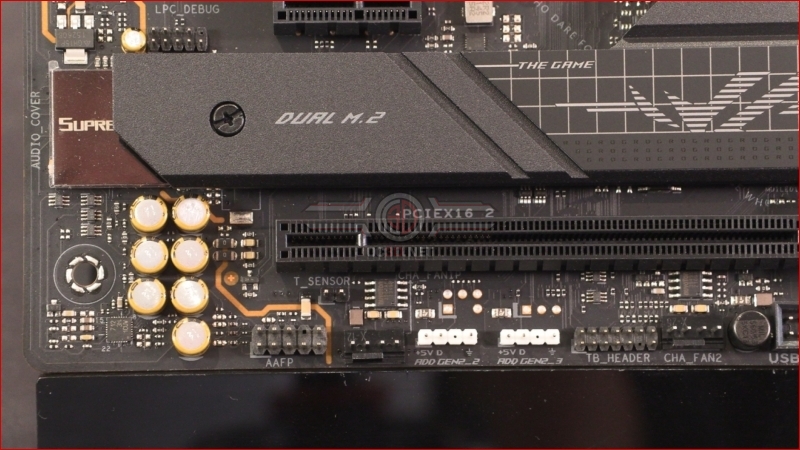 Â
The Strix-F might not have any USB 4 ports on it, but that doesn't mean to say that you'll be short of places to plug in your peripherals, from Type-A, Type-C and all flavours of USB 3.2. Networking is, as always, handled by the 2.5G LAN or WiFi 6E. There are even display outputs should you run sans a discreet graphics card.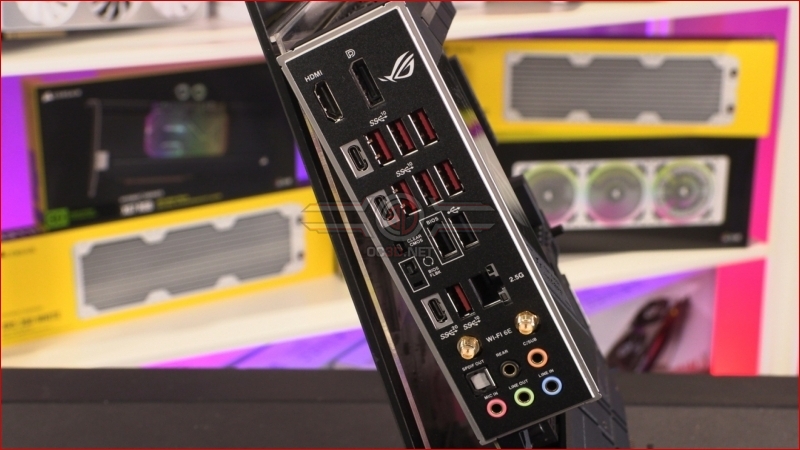 Â
Lastly the ROG Strix X670E-F doesn't have a backplate heat spreader, but it does enable you to see how much solder is used on modern motherboards. Whatever you may think of things built by robots, it's clear that such exacting work couldn't be done by human hands in the quantities needed.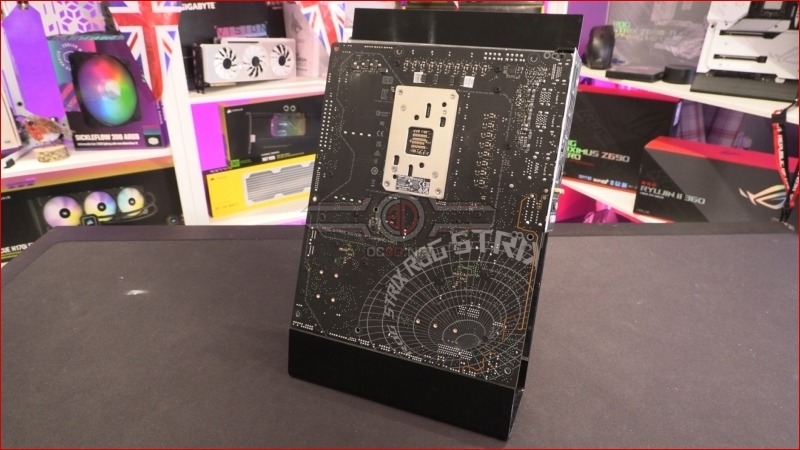 Â
Return for our full review soon, and discuss the ASUS ROG Strix X670E-F Gaming WiFi in our OC3D Forums.