Gigabyte Z270X Gaming 9 Preview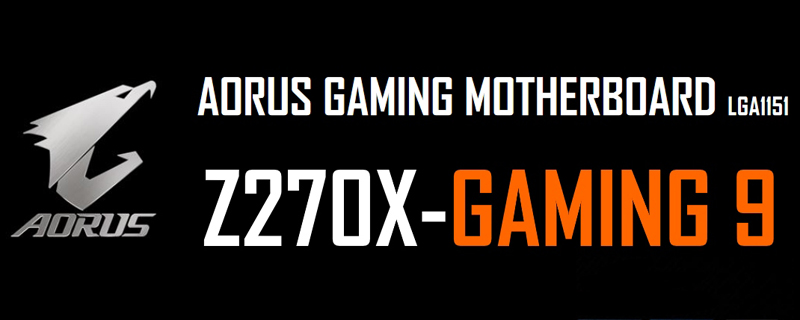 Introduction
If you've been reading all of today's reviews then you'll know that the Gigabyte Gaming 7 is an absolute star, returning Gigabyte to the top of the pile after a generation or two in the wilderness. There is just so much to like about the new direction that Gigabyte are taking with their Aorus range. Rather than follow the trends in the market and produce something akin to a Chinese copy of a popular product, Gigabyte have gone down their own path and ended up with something which will find its place at the top of an Z270 shortlist.
If the Gaming 7 whetted your appetite but you are desiring something even higher up the price range for the true enthusiast, then the Gigabyte Gaming 9 might be just the ticket. Taking all the good features of the Z270 chipset and the excellent additions from Gigabyte themselves, and draping even more finery upon it, the Gigabyte Z270X Gaming 9 has everything that even the most demanding user can require.
Technical Specifications

The specifications of the Gaming 9 reads like a list of all the top features you would place on a motherboard if money was no object. Tons of high-bandwidth connections with multiple M.2, U.2 and NVMe storage options. In addition there are the ever popular USB 3.1 connectors with both Type-A and the latest Type-C plugs. Audio is enhanced from the stock Z270 version into a Creative ZxRi Sound Blaster type. Add in the adjustable USB DAC voltage ensuring the smoothest audio signal regardless of your audio product, all of which is wrapped up in the Aorus lighting package. Let's take a closer look.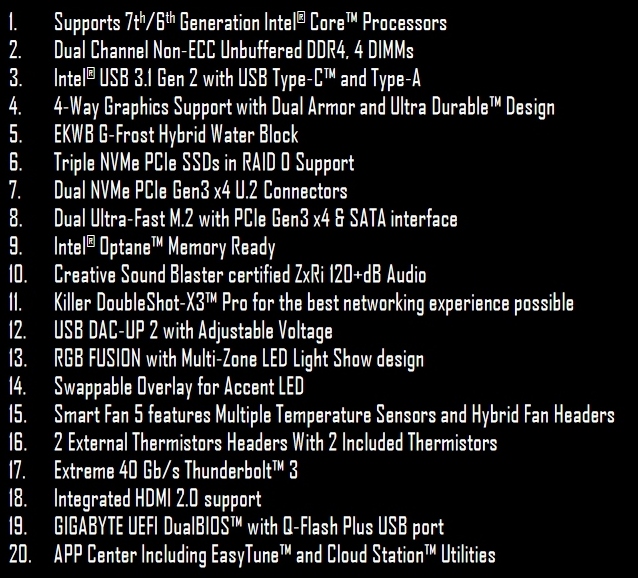 Â